2021 is a 10th Anniversary for the Lalaloopsy dolls. So MGA is bringing back some popular releases. Lalaloopsy Littles dolls are also coming back in 2021. Lalaloopsy Littles are the younger siblings of the original Lalaloopsy characters. Each Doll has articulated head, arms and legs. And comes with adorable Pet.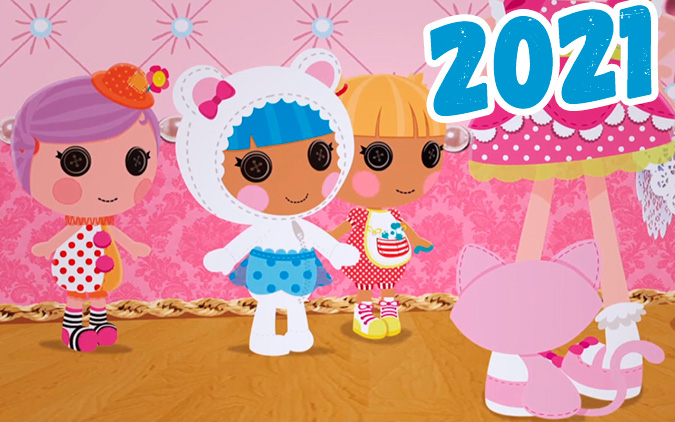 Here is example of the listing - https://amzn.to/3dnT7G6, it is too early for release so it can be down some time later. And then up again.


Comet Starlight doll




Bundles Snuggle doll




Sprinkle Spice doll




Trinket Sparkles doll




Breeze E. Sky doll




Twinkle N. Flutters doll


Release date: August 3, 2021
Price: $15.99
There will be musch more Lalaloopsy releases in 2021. For surewe will see re-release of the original Lalaloopsy dolls.
And there is one very interesting release - Lalaloopsy NYTF Surprise 10th Anniversary Item that already has Amazon listing.
Don't miss any news - subscribe to our
Facebook