New amazing release from MGA company. Meet Lady Gaga Born This Way doll with 2 fashions, terchangeable heads and hands. In some way it is fashion doll with action figure fitures.



(Not a product image, just illustration)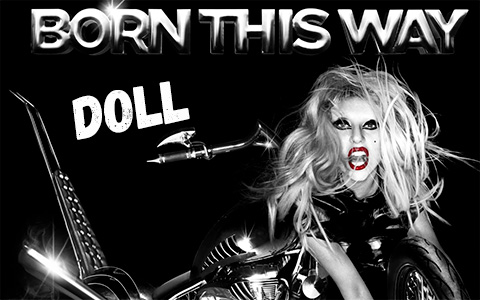 Lady Gaga Born This Way Doll




Monster mama 2-in-1: Lady Gaga scary chic or in a hot dance outfit.
With 2 interchangeable heads, fashions and hands (white gloves/skin colour) for the perfect transformation.
The extravagant fashion style is based on original outfits from video and live performances: legendary tuxedo outfit and short shorts with stylish chain and bustier.
A living style icon to touch, play and collect.
Mother Monster approved.





Lady Gaga Born This Way Extra Pack Style


Lady Gaga double shrill: 2 extravagant hairstyles and distinctive make-up.
The accessory set includes an interchangeable head with wig for the Born This Way doll and cool sunglasses.
Hair and make-up are inspired by styling in video and live performances.

News will be updated as soon as new information, links for pre-order and stock images of the doll become available.
Facebook