Meet new version of Barbie as David Bowie Signature doll 2022 (GXH59). Barbie Signature collectible doll David Bowie with mullet cut wearing the light blue costume from Life on Mars.
Doll is released and available now!





Barbie introduces a second collectible doll honoring the ultimate pop chameleon, David Bowie.
David Bowie Barbie doll is fully posable and comes dressed in an authentic replica of the powder-blue suit Bowie wore in the "Life on Mars?" music video.
Iconic details include a foil-printed pin-stripe shirt, statement tie and platform shoes.
Bold blue eyeshadow and a hairstyle inspired by Bowie's '70s glam era complete the look.
In displayable packaging, this collectible David Bowie Barbie doll makes a great gift for Bowie and Barbie fans alike.


First look at doll from thetoyauthority_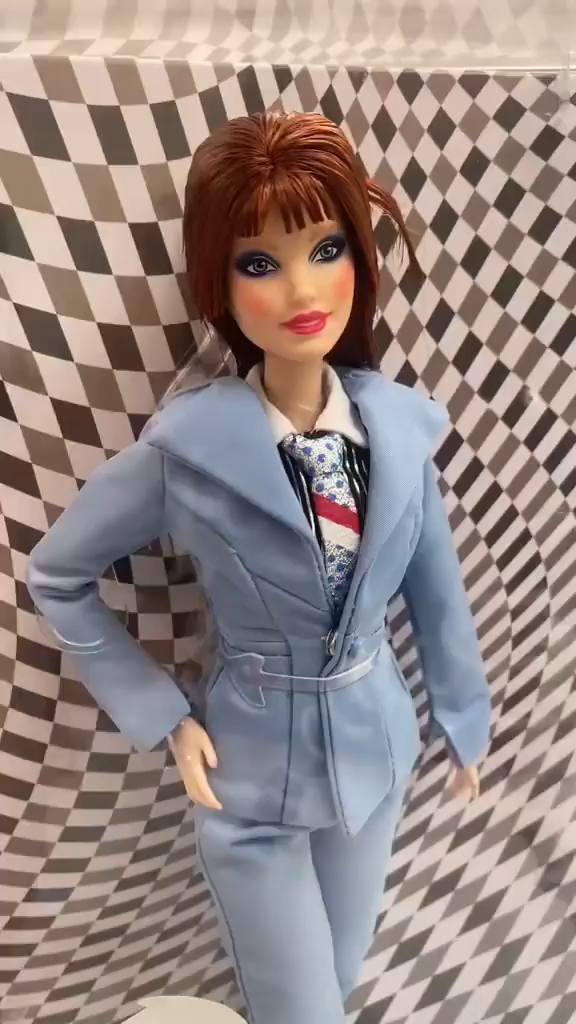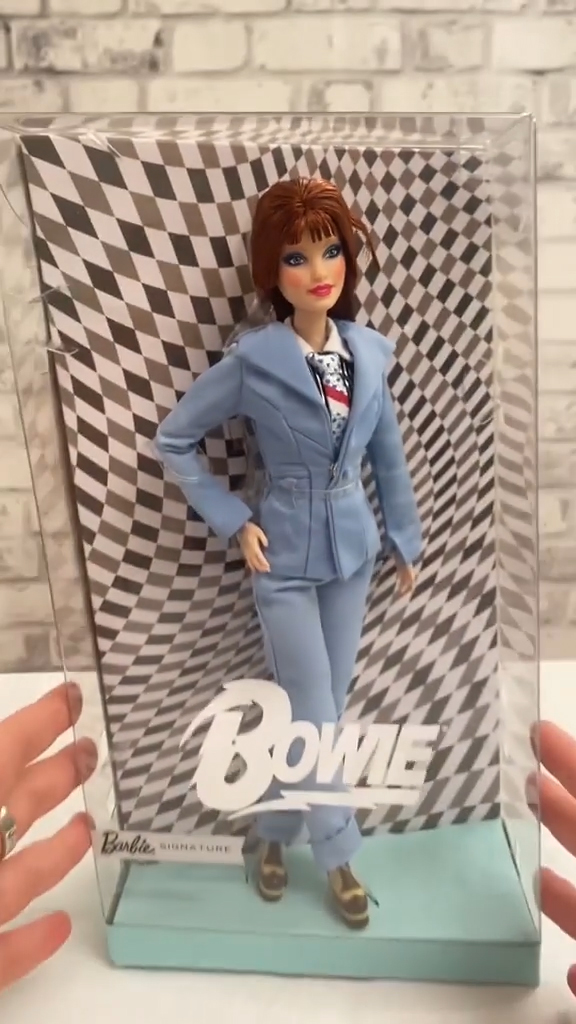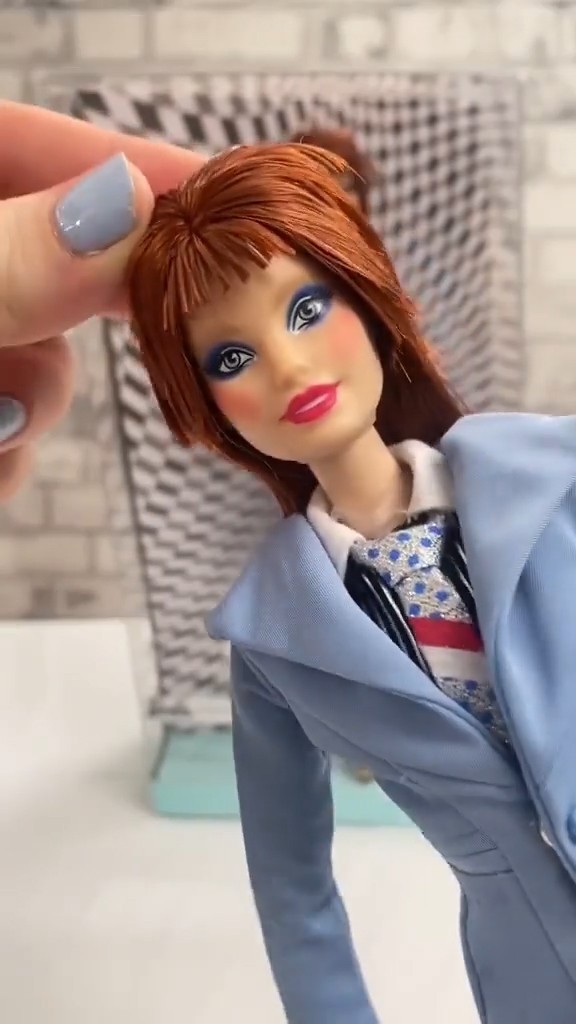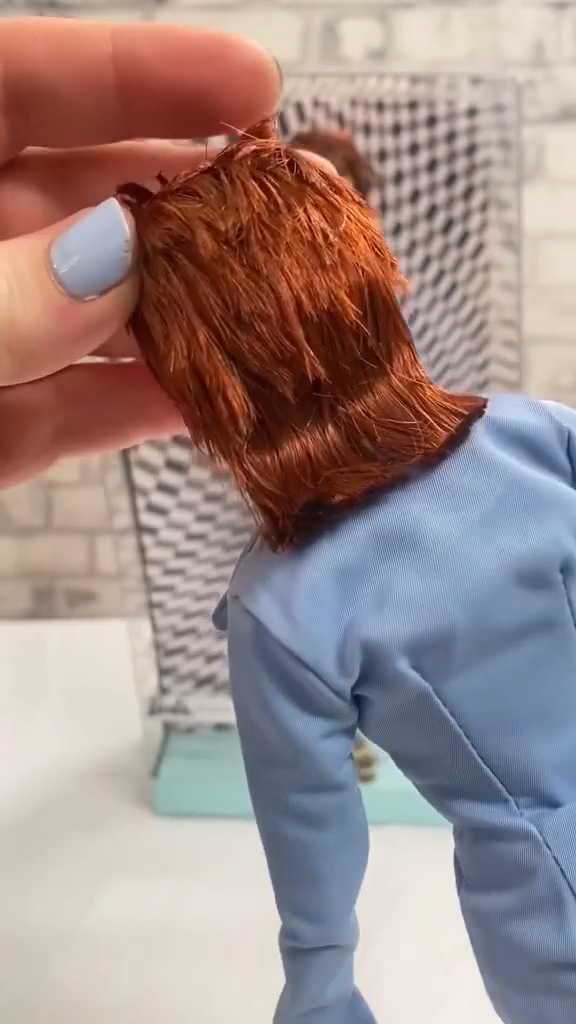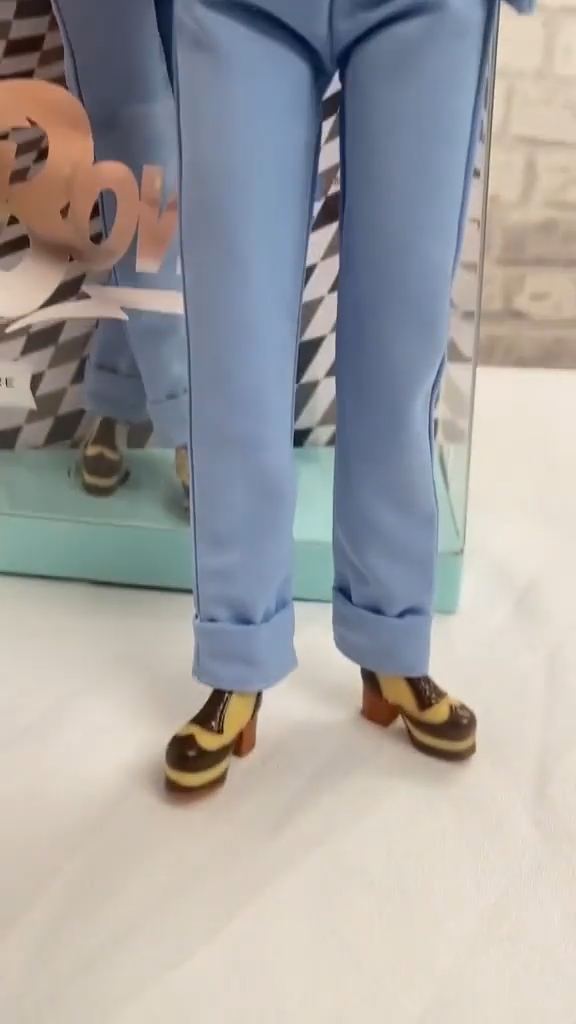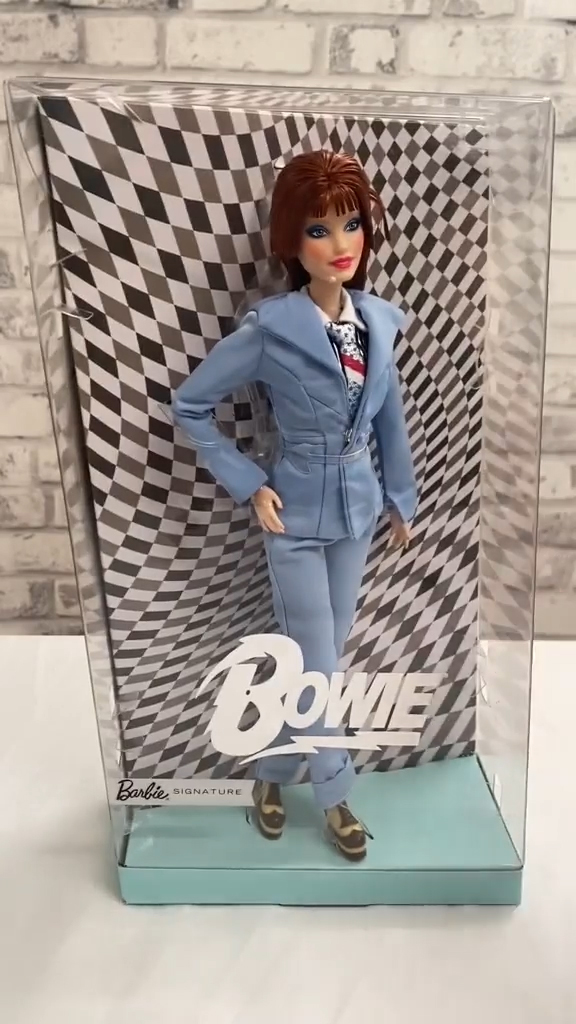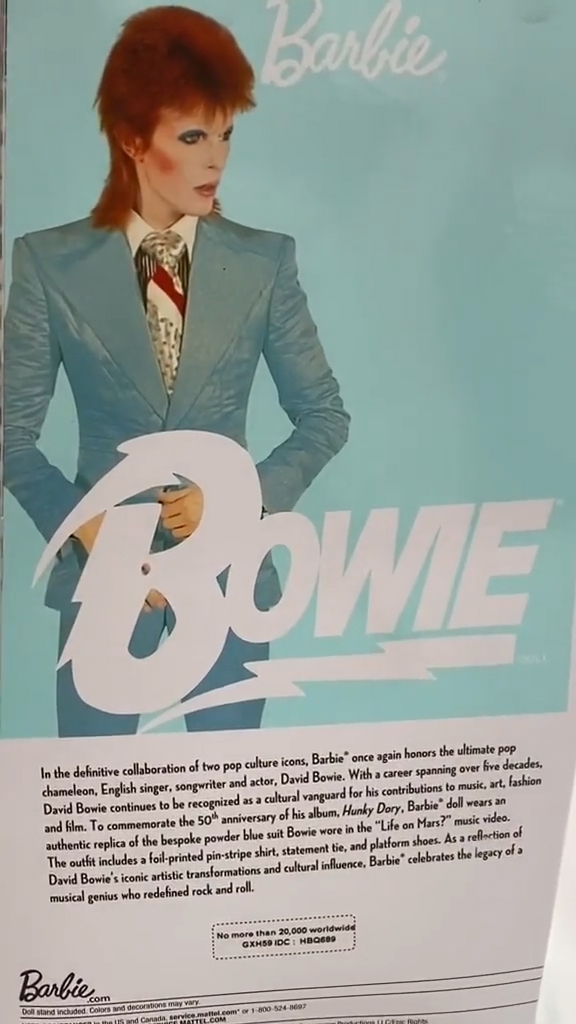 Price: $50.00
Release date: Spring 2022
More info coming soon.
Subscribe if you want to be informed when Barbie David Bowie collector doll 2022 will be released
Facebook