Mattel releases dolls based on Karma's World popular Netflix series in summer 2022.
Karma is a secondary school student and a gifted poet. She dreams of rapper fame and composes poetry, and her talent, determination and good heart help her in every situation.



Karma's World Transforming Musical Star Stage




Fans of Karma's World can help Karma doll make her rap star dreams a reality with this 2-in-1 Transforming Musical Star Stage playset!
​The bedroom set flips into a stage with lights and sounds so Karma doll (8.7-in) can pretend her bed is a stage, just like in the show.
​Pop records (there are 5 included) onto the turntables to play song clips fans can rap along to.
​DJ Booth also has sound effects so kids can "scratch" over the song clips to customize their tracks.





Karma's World Makin' Rhymes Recording Studio Playset


Price: $29.99



Karma's World Karma Grant and Friends Dolls set





​Karma's World Switch Stein Fashion Doll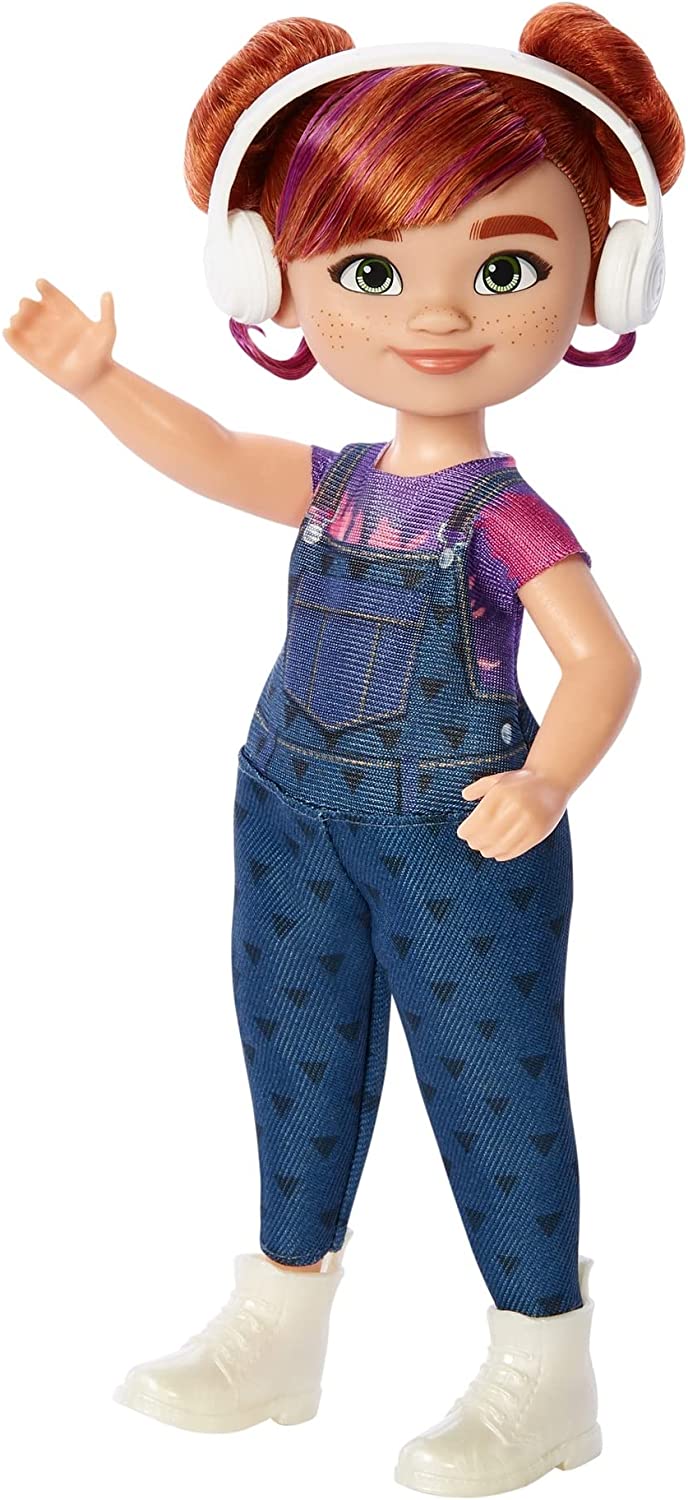 ​Karma's World Winston Torres Fashion Doll

Karma's World Doll and Fashion Accessories
Karma's World Singing Star Karma Doll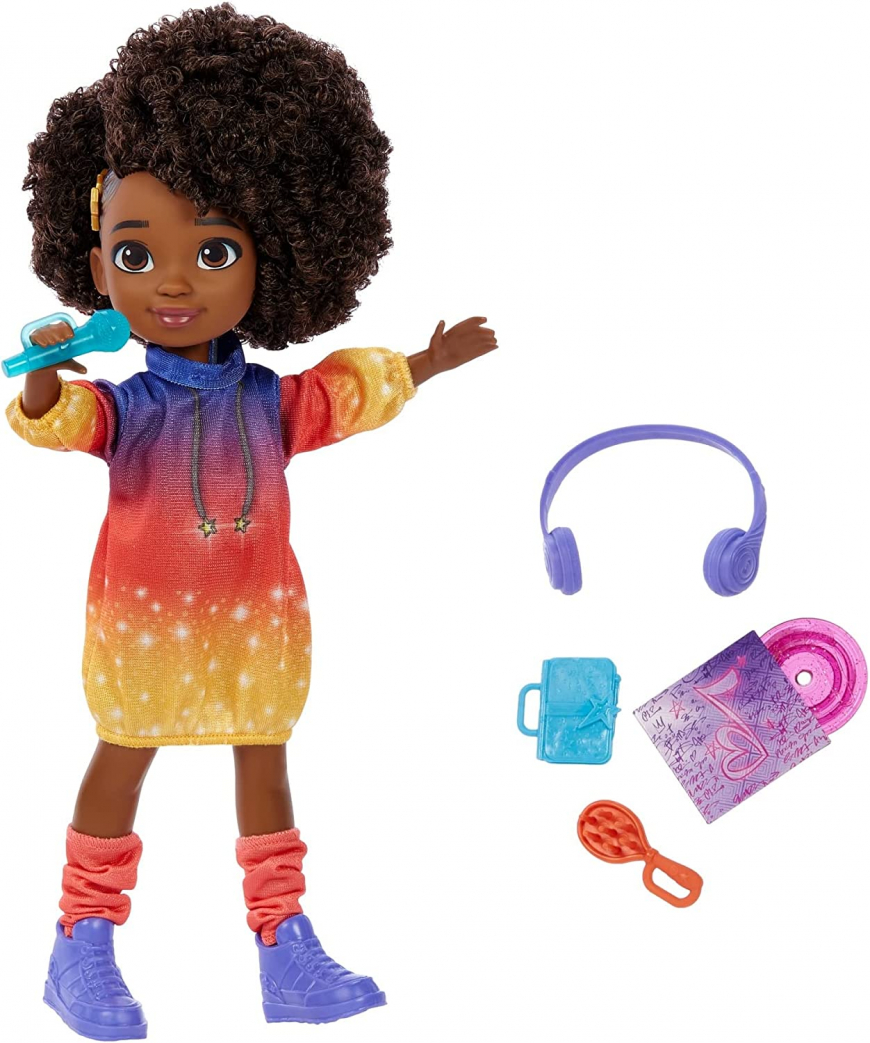 This Singing Star Karma doll (8.7-in) from Netflix's Karma's World brings the aspiring young rap star to life.
​Raise her arm to hear her rap and sing 2 iconic songs from the show!
​For storytelling play, she comes with accessories like a mic, her iconic journal, headphones, a record, and more.
​Collectible record unlocks a music clip in the Transforming Musical Star Stage playset (sold separately).
Karma's World Karma Fashion Doll with 1 outfit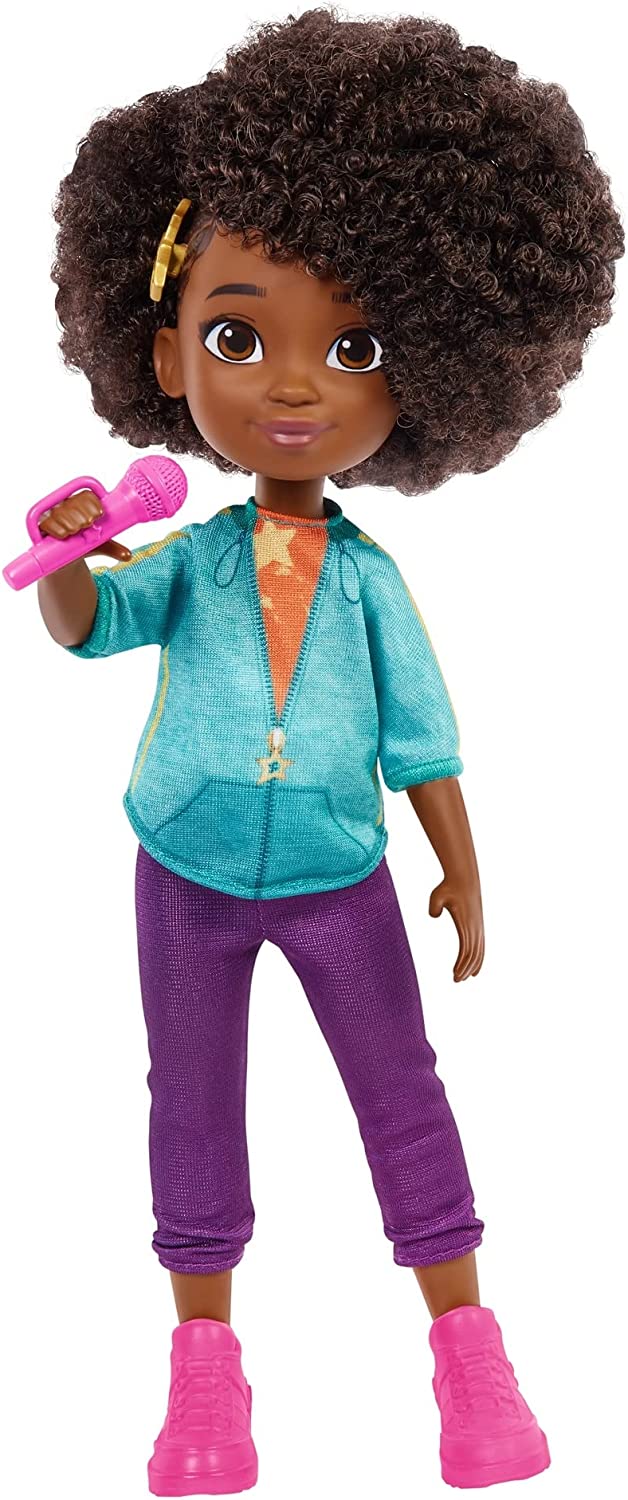 Release date: July 2022

To be updated!
Facebook