Warner Bros. has revealed the second film's official title (The Crimes of Grindelwald) and the first cast photo:

There is only one picture, wich moving for a few seconds but what a material for observation and research! Look at the faces of the characters when they start moving.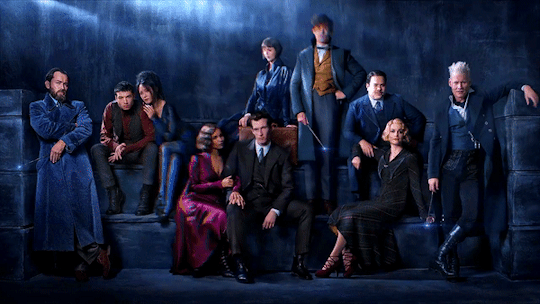 Dumbledore inspects everyone but his attention remains on Grindelwald. Grindelwald is just chilling and not looking at anyone else. The Maledictus lingers on Credence. Tina and Newt are shyly looking at each-other. Theseus and Leta are looking at each-other directly.
And then there is Jacob and Queenie. They are the only canon couple the parties of which are not looking at each-other. Queenie's core is closer to Grindelwald and she slowly turns toward him and looks at his face. Some bits later Jacob's head turns too.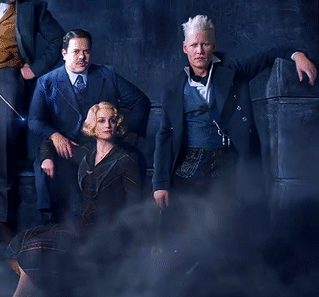 The plot of Fantastic Beasts2 mentioned that the four main characters would have their loyalties tested. Can it be Queenie who will take a Grindelwald side?

Credence returnes and we can see him next to the Maledictus, the carrier of a blood curse that destines her ultimately to transform into a beast. (Maledictus from Latin translates as a Сurse). And there is even two cool theories about her.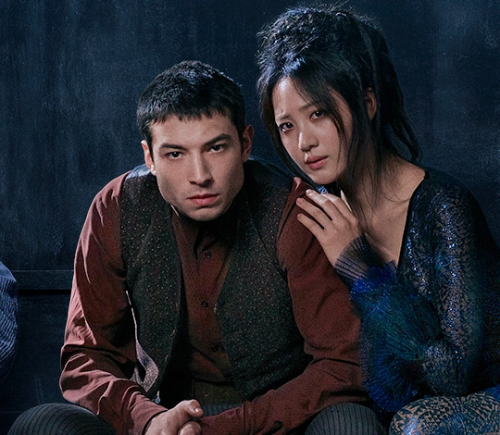 1. She can be ancestor of Astoria Malfoy. Do you remember this scene from Harry Potter and the Cursed Child?:

Harry: Scorpius.

Draco: We were capable of having children, but Astoria was frail. A blood malediction, a serious one. An ancestor was cursed … it showed up in her. You know how these thing can resurface after generations …

2. She is future Nagini?



Previously it was revealed that Maledictus acts in the Circus Arcanus, a travelling "museum of human oddities" who appeared in a poster on a wall in Fantastic Beasts And Where To Find Them. Can she be a Enchanting Snake Girl from the poster? Just look at her outfit? Maybe she can transform into the snake and Grindelwald somehow locked her permanently in snake form?

Now lets talk about Grindelwald.

In this new photo, Grindelwald is seen holding the familiar, textured wand we recognise from the Harry Potter films. From the books, we know that Grindelwald stole the most powerful wand in the wizarding world from the wandmaker Gregorovitch quite early on in his reign of terror.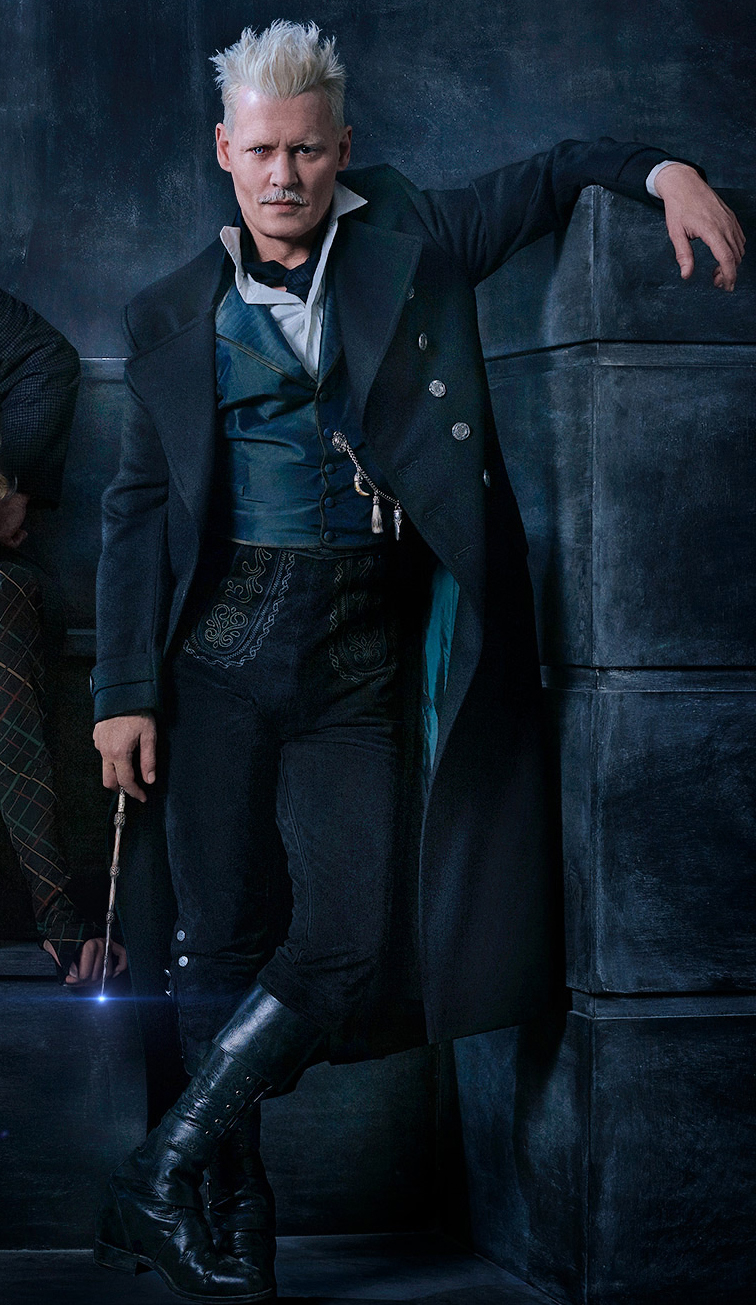 Gellert's outfit has German/Swiss alpine touch. The Lederhosen pattern and the chain on his vest for example.
The chain is called Charivari (from Latin caribaria = "mess"/"madness". Pronounced "Schariwari") and made of silver jewellery chains a day decorated with precious stones, coins, antlers or horns, animal paws, claws, teeth and similar stuff.


It is traditionally worn with Lederhose or Dirndl. And it was passed down in the family (you could not buy the Charivari) and considered a talisma for a good hunt. The mess/madness meaning is pretty fitting for Grindelwald. Also the Lederhose got trendy after World War 1, so that's also fitting in the time.
Facebook