Meet newest edition of 5 Surprise Mini Brand collection, that celebrates Disney's 100 years anniversary with Platinum Limited Edition collection of mini Disney toys! There are over 50 "platinum" miniatures to collect.
More links coming soon.


5 Surprise Mini Brands Disney 100 Platinum collection checklist (click on image to load it in full size):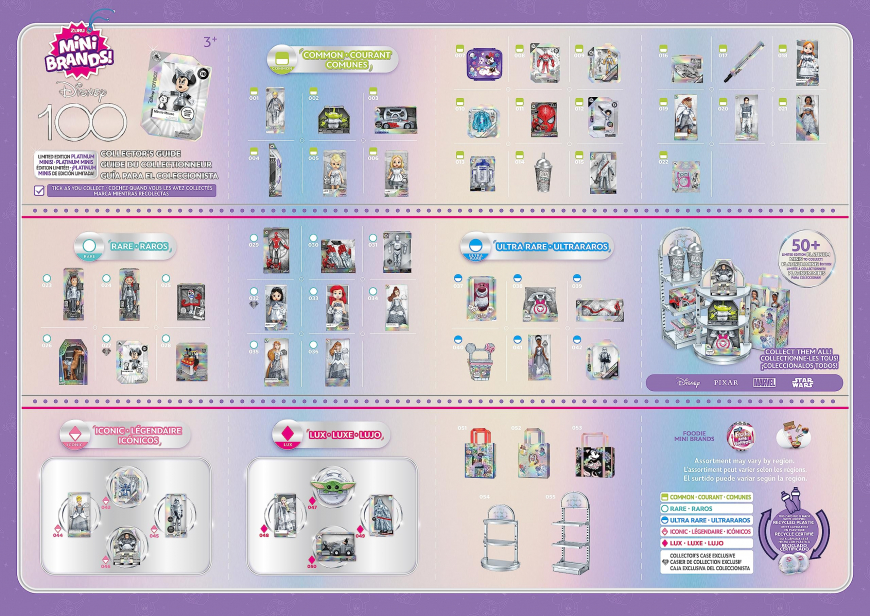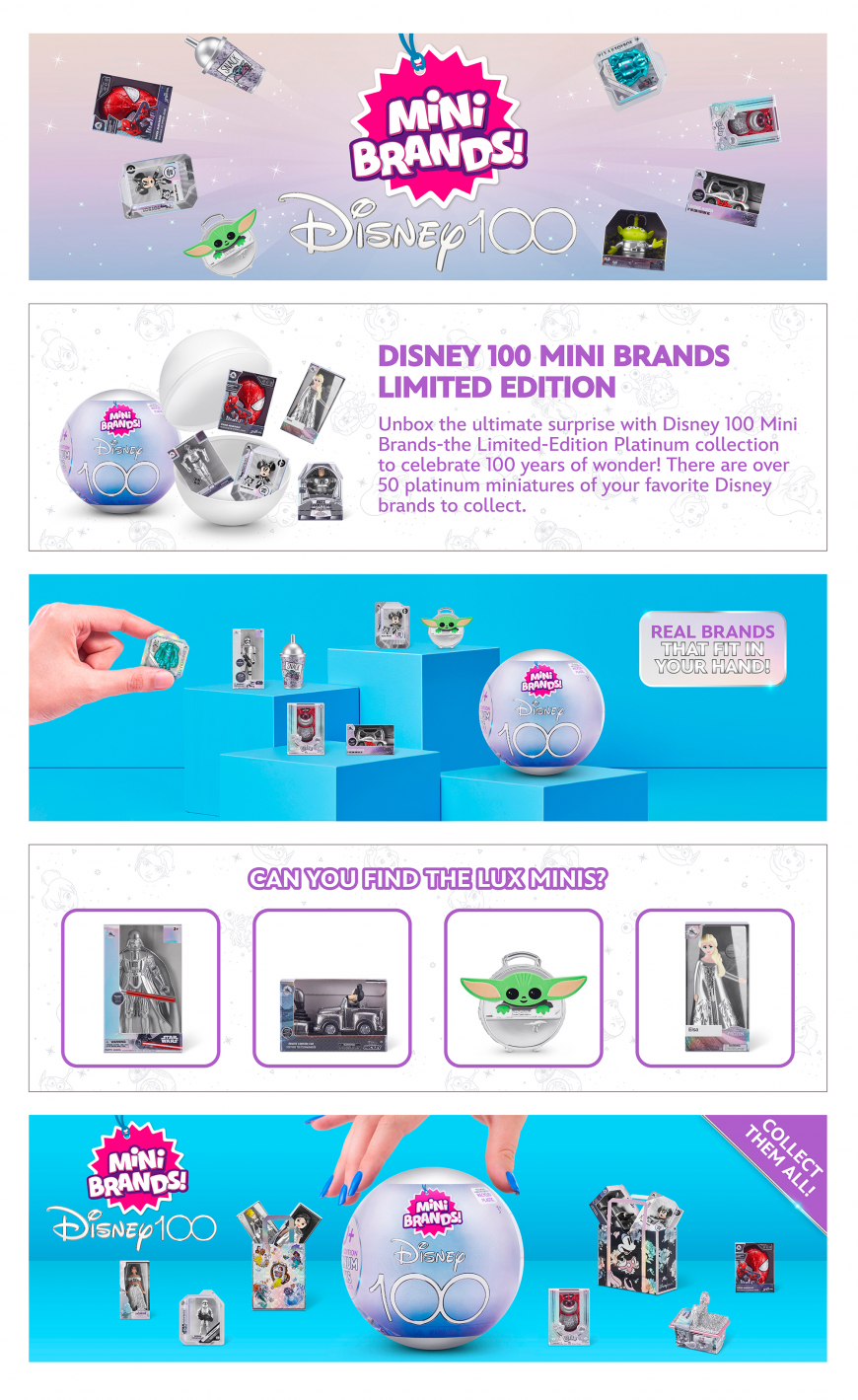 Release date: 27 Aug. 2023
To be updated!
Facebook