Meet new 5 Surprise Zuru Mini Brands books series 1 collectibles. Zuru Mini Brands books series 1 consist of mini copies of real books in soft and hard covers, with first readable pages (bot all pages are readable).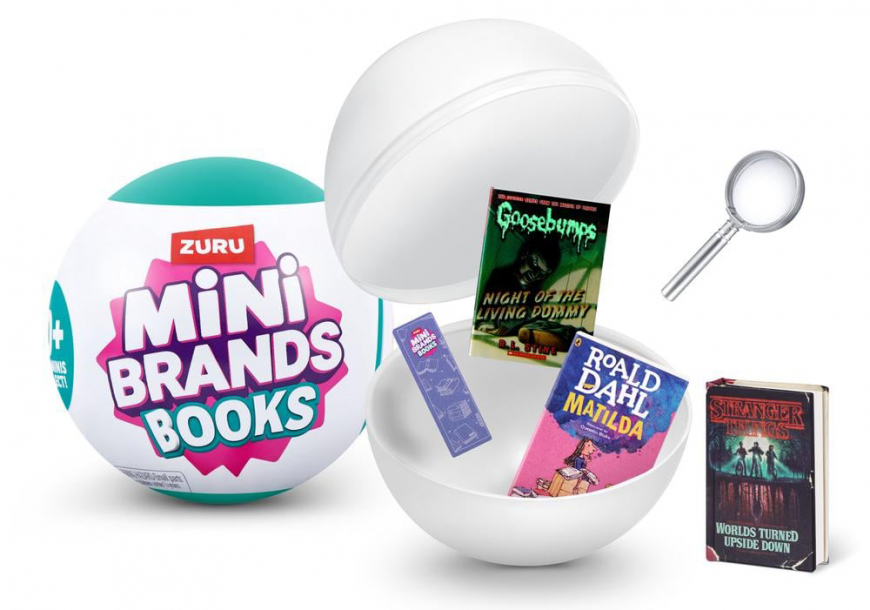 Mini Books: You'll be blown away by the tiny details of your favorite Books made Mini, with real readable pages!
Rare Minis: Can you find the rare Minis including the Legendary glow in the dark edition of Goosebumps Night of the Living Dummy?
40+ Minis: There are 40+ Iconic Minis to collect.
Mini Brands: Discover Iconic books including It Starts With Us by Colleen Hoover, classics like Alice's Adventures in Wonderland and spooky reads from the Goosebumps series.
Collect the all: Check off the miniature Book brands you find on your collector's guide!



Full video review

To be updated!
Subscribe if you want to be informed when Zuru Mini Brands books series 1 will be released
Facebook