We have not written about the animated series of Miraculous Ladybug and Cat Noir for a long time, and just got a very interesting reason. The concept art for the final episodes of Miraculous season 4 are now available. They are 100% spoilers, so be aware.
All these pictures are official concept art for the Kuro Neko, Ephemeral and Penalteam episodes.

New characters from Miraculous season 4 finale.



Miraculous Ladybug Joanna d'Arc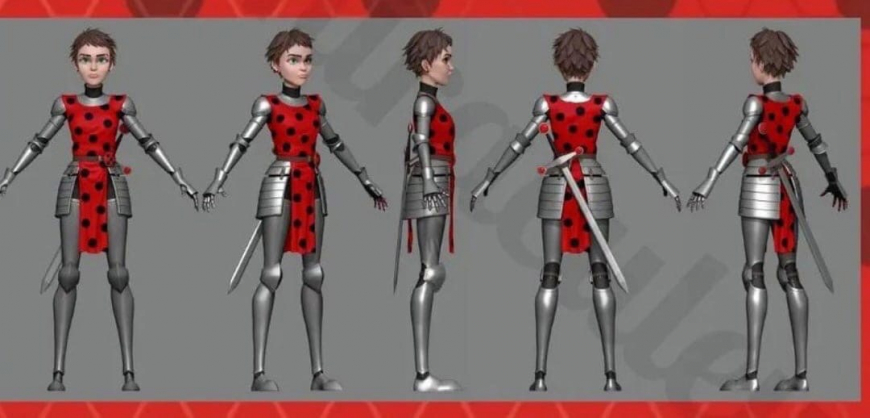 CatWalker unknown character from Kuro Neko


This character has caused a lot of discussion and variations of who he might actually be.
Some think it's Felix in a Cat Noir transformation, some that this might be a human form of the Plagg. In Dearest Family we saw that Tikkie has a human form, maybe we will see a human form of the Plagg in next episodes.




Shadownoir - Miraculous Shadowmoth and Cat Noir fusion transformation






In one of the episodes of season 4, Plagg will give Adrian his Kwagatama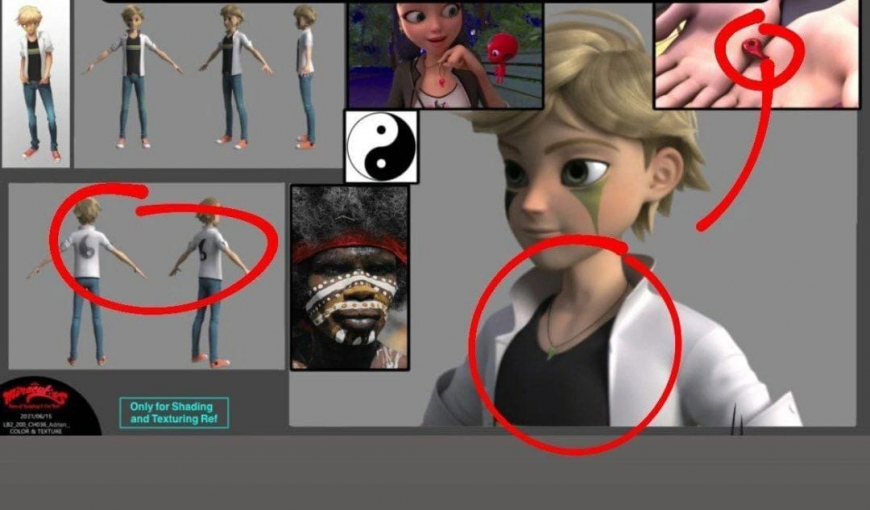 One more Chloe's acumatization from Penalteam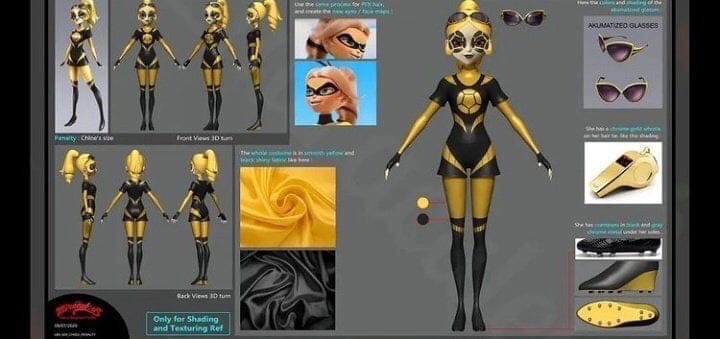 Read more about new Miraculous Ladybug dolls

Official trailer for the Gabriel Agreste episode. Felix is here again!

Nathaniel and Mark have a plan for Marinette to confess her feelings to Adrian. They carry it out at school, where Adrian is beyond his father's control. But Chloe records a meeting between Marinette and Adrian and threatens to tell everything to Gabriel, who forbids Adrian to go to college. Chloe will spend the evening at Gabriel's house, where Marinette is not allowed to enter. But Nat and Mark's imagination is limitless, and Marinette, disguised as a waitress, makes her way to the Agrestes' house... where the supervillain also ruins the evening. Can Ladybug save the evening?
Facebook