Rainbow High Secret Journal is a new crative activity booklet that can only be opened by the necklace charm. Requires 3 "AAA" alkaline batteries (not included). It includes activity booklet, journal, necklace charm, lock, and pen.
You can use The secret journal case to keep your personal diary, if it fits.


Lock operation instruction: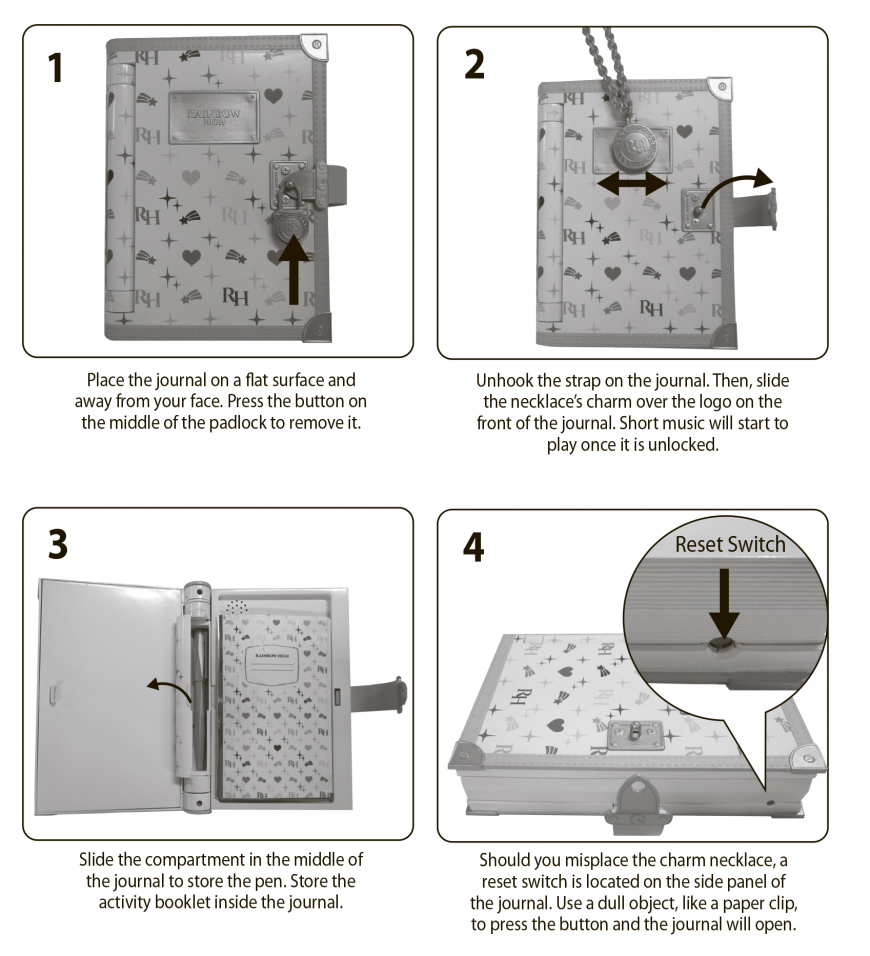 Price: $34.99
Release date: March 1, 2022



Be creative everyday! Get inspired with the activity booklet like the students at Rainbow High and store all your secrets in this gorgeous multi-colored Rainbow High Secret Journal.

This playset will give kids endless joy and imaginative play. Lock your ideas! Keep your secrets and innermost thoughts safe using the lock that can only be opened by the necklace charm. Place the necklace over the Rainbow High Plaque and the lock will open the Journal, even plays a Rainbow High song when it opens!

Lock doubles up as jewelry for you. Accessorize yourself with the necklace with Rainbow High charm! This journal includes an activity book and matching gold pen, perfect for doodles, photos, fashion designs, activities and more. The secret journal is in the iconic Rainbow High Trunk design and can store your activity book pen, and more.
Facebook