Rainbow High Top Secret is a very intriguing release from MGA. All that is known about it is the release date -May 1, 2022. And price $36.99.
Model number: 580782
Judging by the model number and the fact that this thing is in the clothing section, it is not a doll.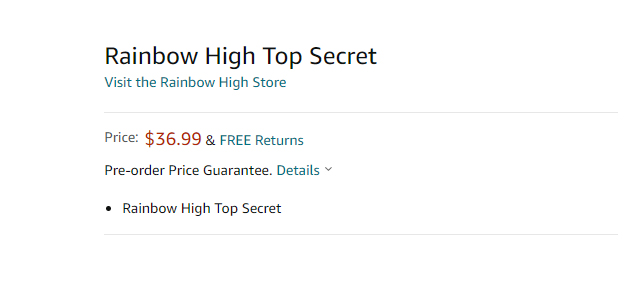 As soon as the details are known the news will be updated
Don't miss any news - subscribe to our
Facebook