The Pullip Purely Sherbet doll has one of the most delicate design and color palette. She will be released in august. Preorders from the Groove store will be shipped on/about July 17 2020 so she must become available on Ebay soon.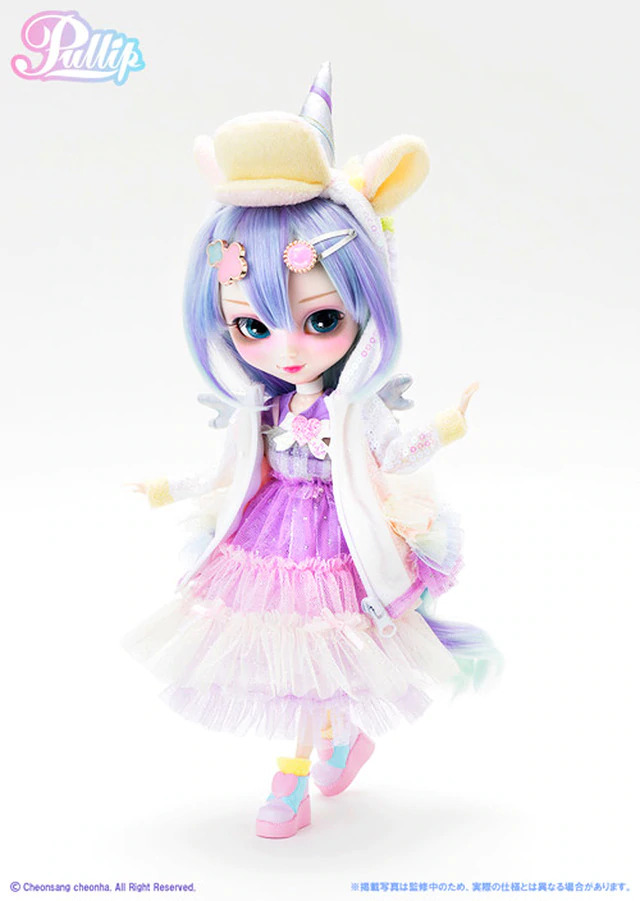 A fashionable girl whose eyes have a floating heart and whose hair is a mixture of purple and mint colors in the light blue color. The eyelids are very cute with a light purple line.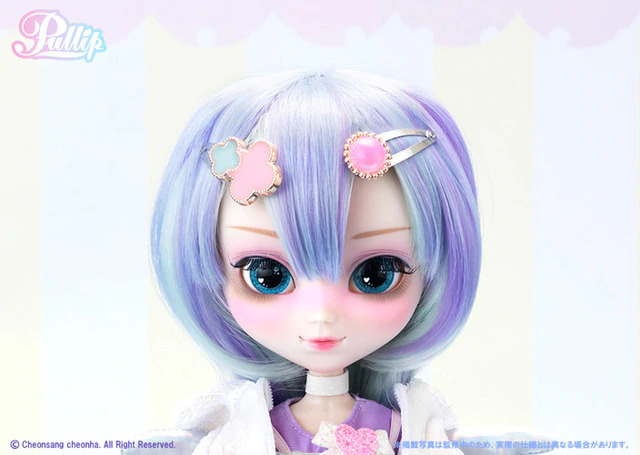 You can enjoy a variety of outfit in pastel colors! Look for your favorite style by looking for various combinations such as casual style with a Hoodie and romantic dress.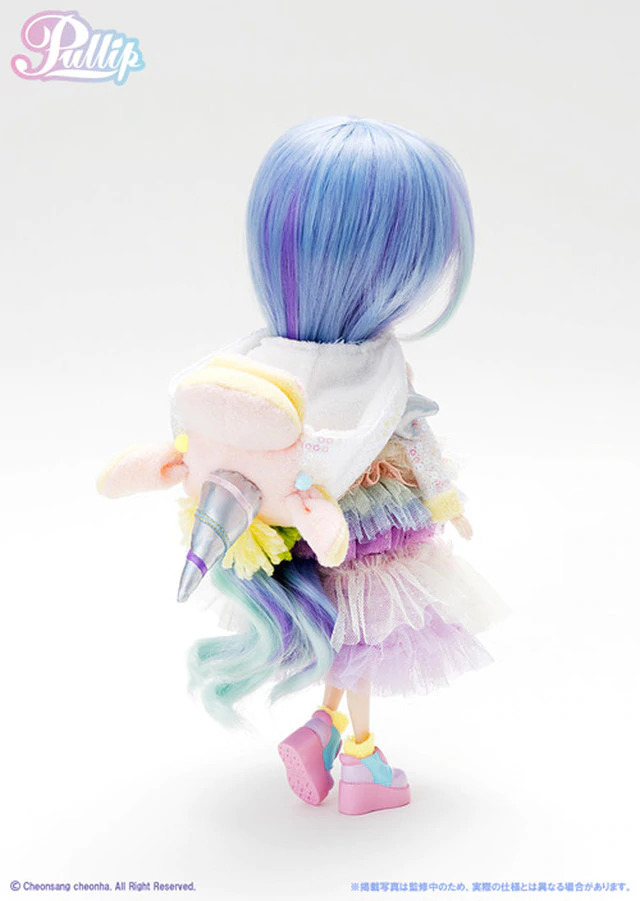 Wearing a unicorn with a wing motif makes look like wing are growing.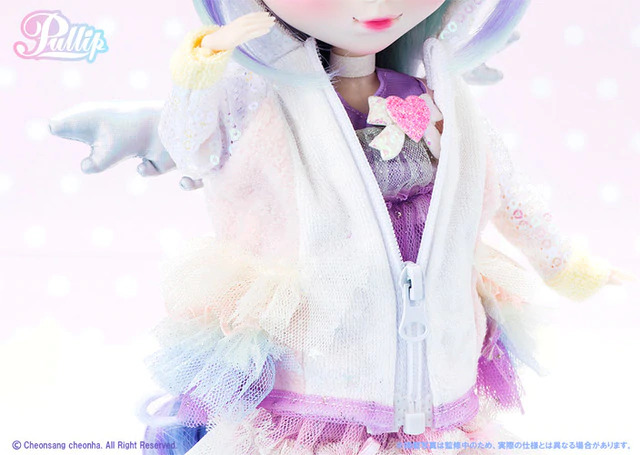 Feeling: Rainbow Candy is like my Sweet Love… When you eat a bite and think of a Magical Word… You're Hooked on me…Feel Like So.



Set Contents: Hoodie, Short Pants, One-Piece Dress, T-Shirt, Skirt, Shoes, Socks, Choker, Hairpin(x2)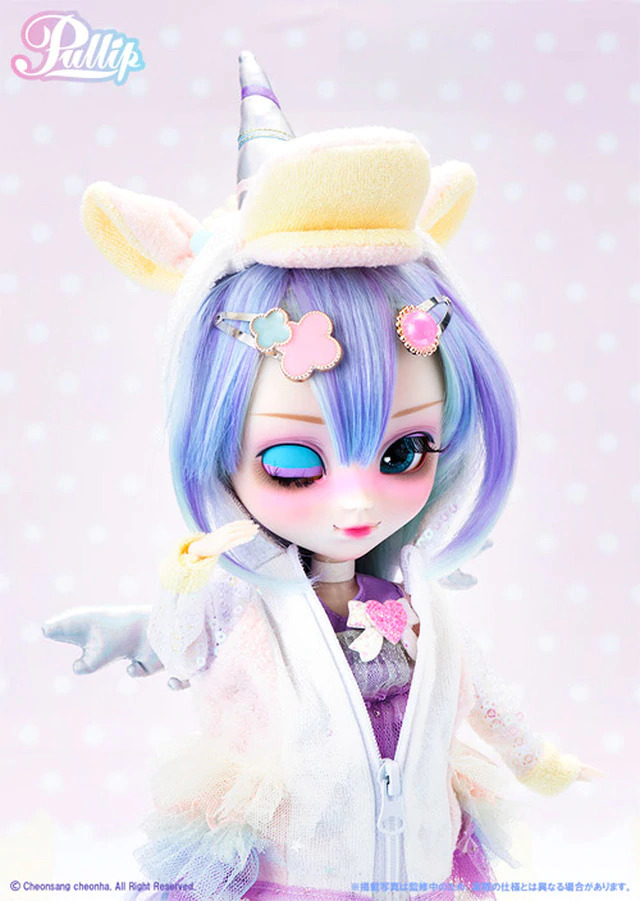 Facebook