Rainbow High Sunny Madison Yellow doll from MGA is released and available now
Other Rainbow High dolls coming really soon! Must be available in next hours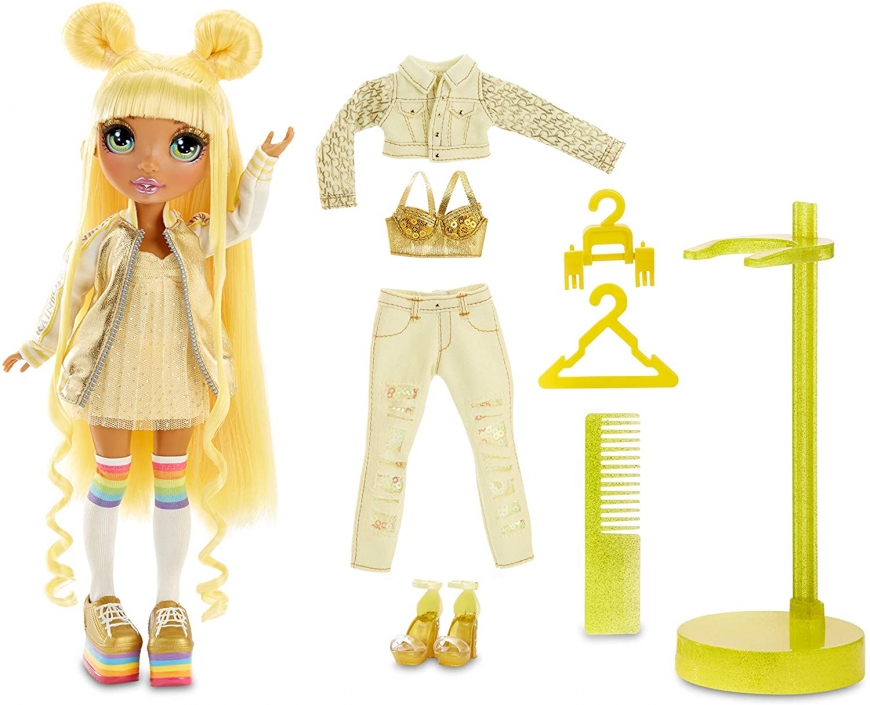 Collect the Rainbow of fashion dolls with Rainbow High. Sunny Madison is dressed in yellow from head to toe. She has gorgeous features and beautiful hair.



Sunny comes with 2 complete outfits. Dress her in each look, then mix & match.



Sunny's quirky-cute style makes all her BFFs smile. She comes with a sparkly dress, two jackets, rainbow socks, sparkly jeans and more! And her golden rainbow platform shoes are next level.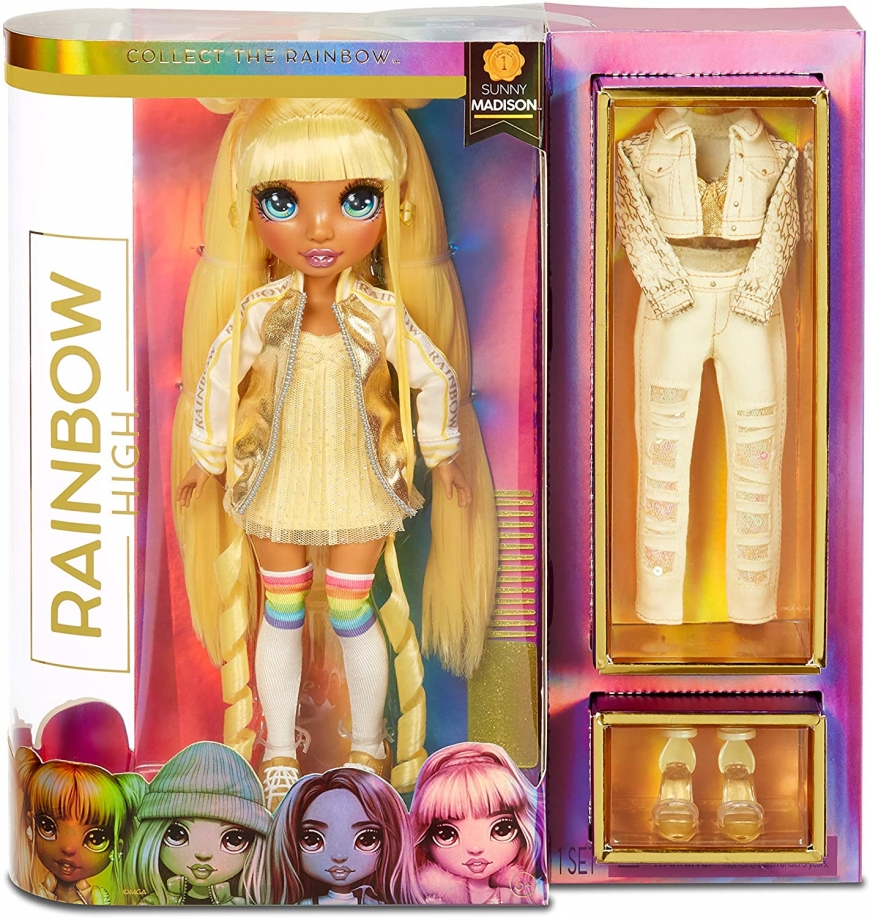 She's fully articulated and posable. Her arms and legs bend for so many glamorous poses.

Includes fashion doll, 2 complete outfits, 2 pairs of shoes, hairbrush, 2 hangers and a doll stand.
Facebook