Meet first Rainbow High Twins dolls. Dolls comes in 2-pack set with interchangable looks and fashions that can be mixed and matched together.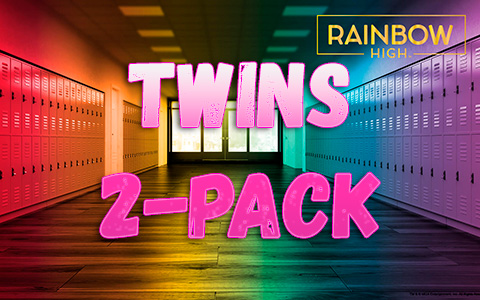 2 Beautifully articulated Twin Fashion Dolls.
Long brushable gorgeous hair and hair comb.
Fashion accessories including ribbon necklace that can be removed.
Wearable fashions for each doll to mix and match.

Price: $49.99
Release date: August 2021
News will be updated as soon as new information, links for pre-order and photos become available.
Subscribe if you want to be informed when Rainbow High Twins 2-Pack dolls will be released
Don't miss any news - subscribe to our
Facebook