Barbie Advent Calendar 2021 is called Barbie FAB Day to Night Advent Calendar. And comes with doll and lots of clothes and accessories for day and evening outfits.




The Barbie Advent Calendar delivers 24 surprises and 1 Barbie doll in a very cool and exciting format that delivers unique day-to-night fashions and storytelling play! Behind each door is an article of clothing or a trendy accessory that makes for the ultimate ensemble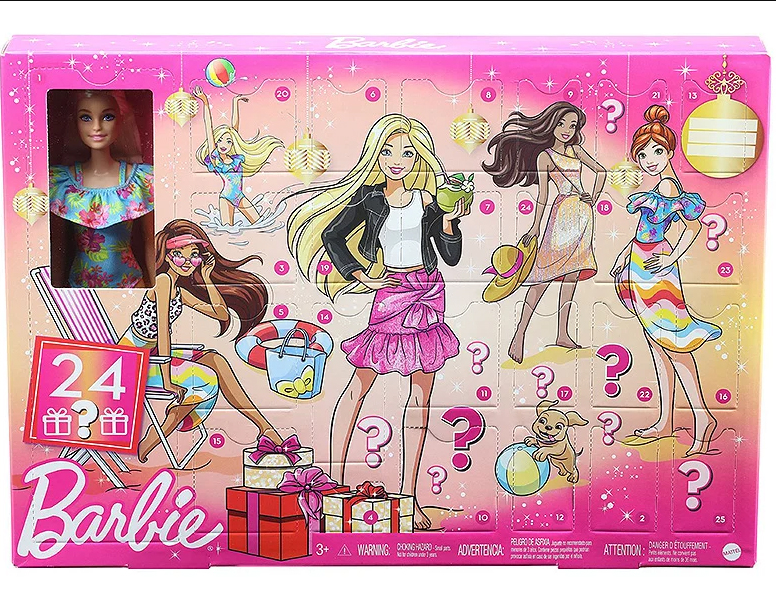 Release date: June 2021


Ring in the style fun with the Barbie Advent calendar and Barbie doll (12-in/30.40-cm).
Celebrate 24 days of surprise fashion gifts during the festive season!
Kids open a door every day to discover an article of day-to-night clothing or a trendy accessory—perfect for fashion storytelling play!
Subscribe if you want to be informed when Barbie Advent Calendar 2021 will be released
Facebook