Disney fans soon will be able to add one more version of the Cruella De Vil doll to their Limited Edition dolls collection. Disney will release in 2021 the Cruella live action Limited Edition doll.
Doll is Limited Edition 5400.
US Release date is May 28, 2021.
Doll will be available on shopdisney, for sure will sold out fast, so be quick. You can also find her on Ebay: https://ebay.us/Lm4PEr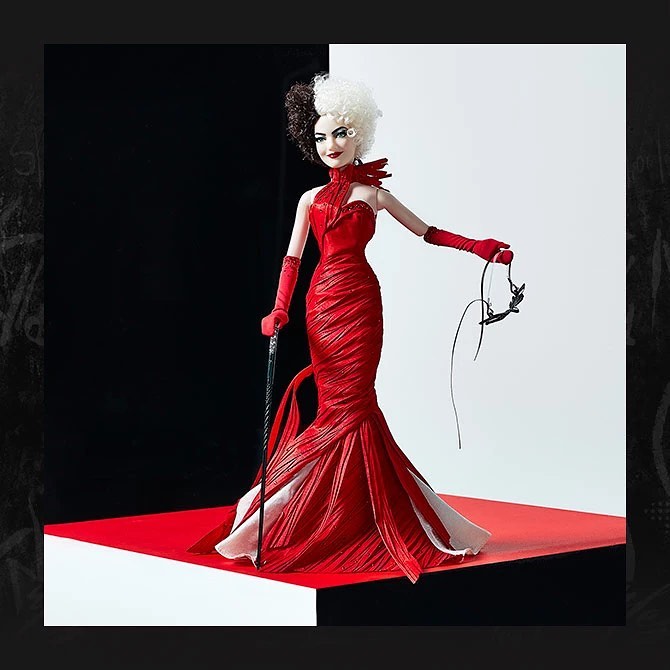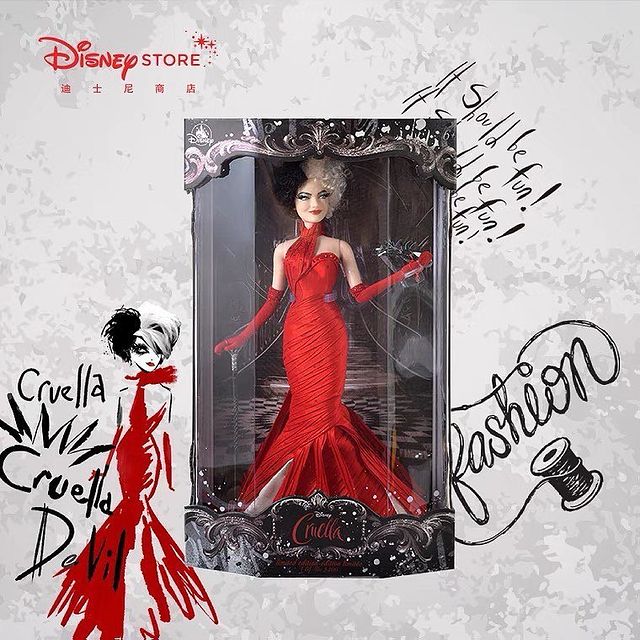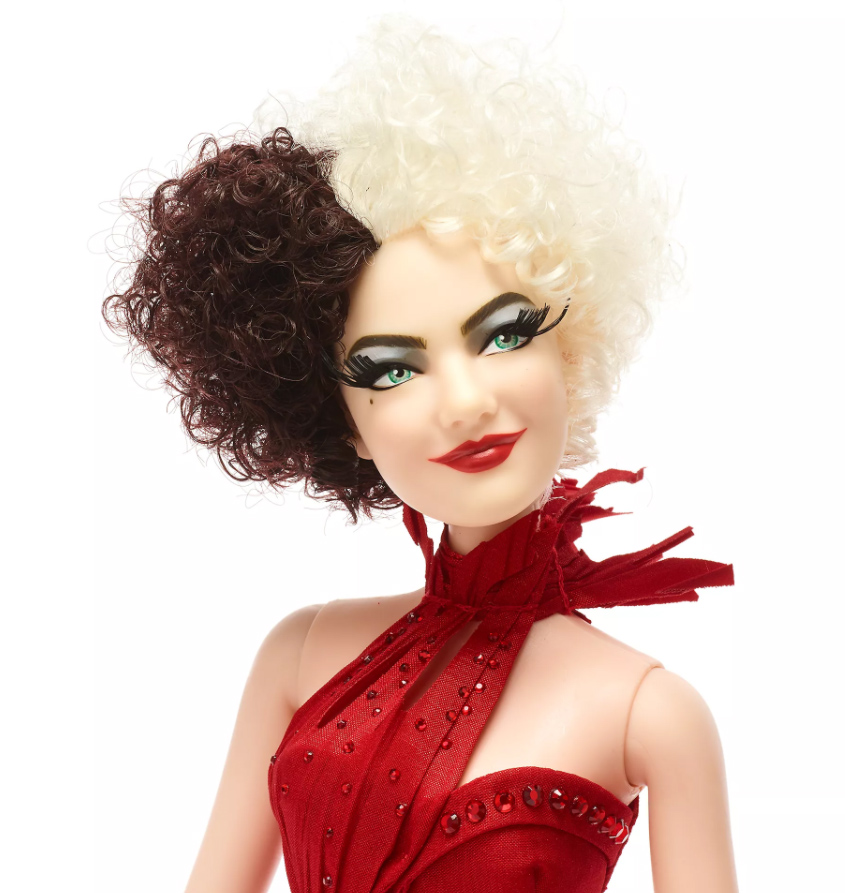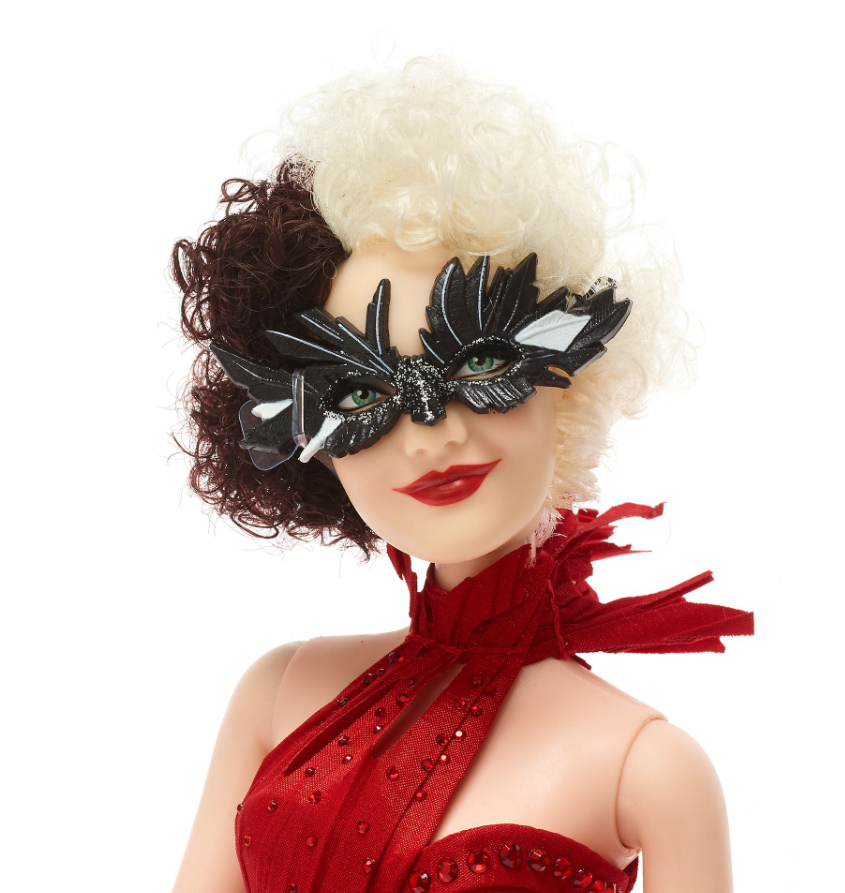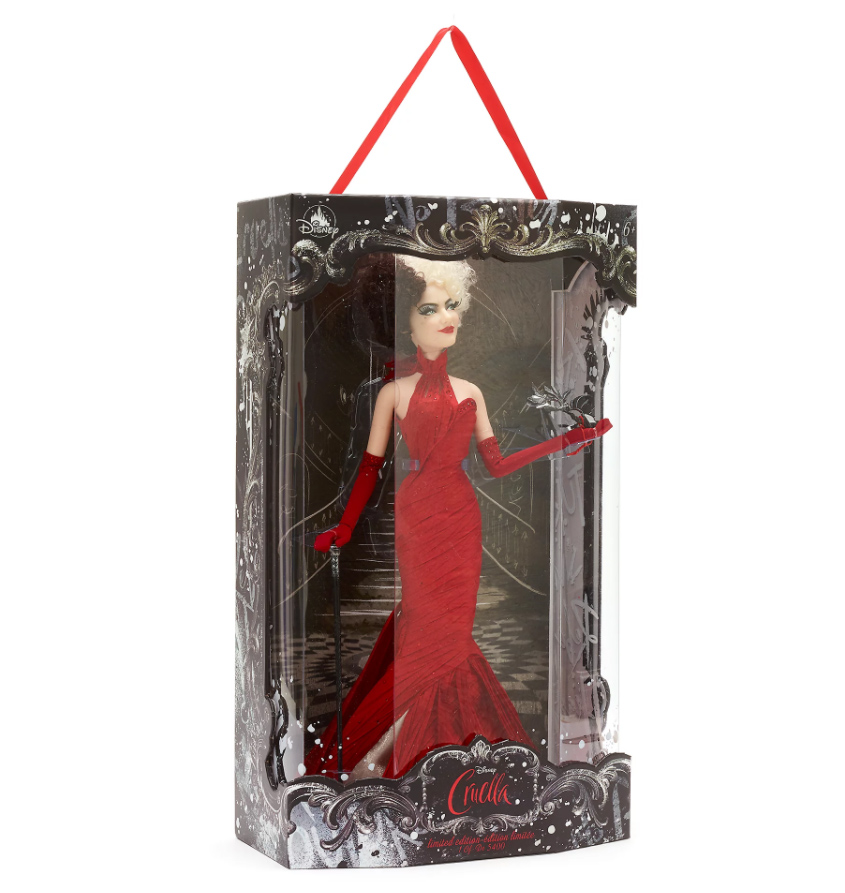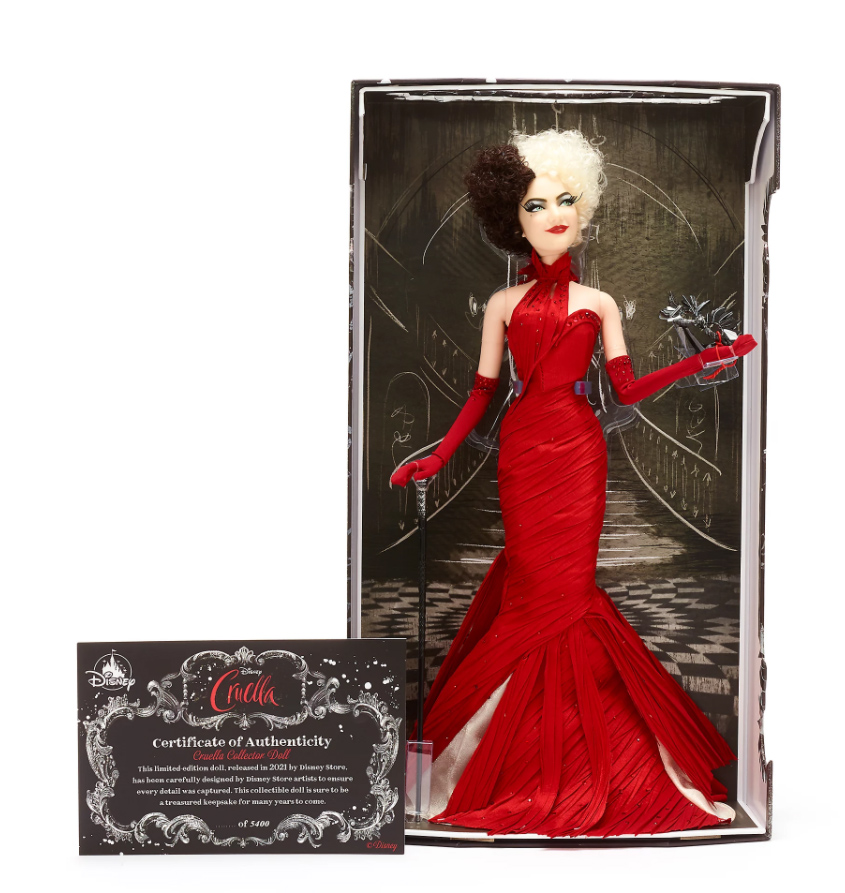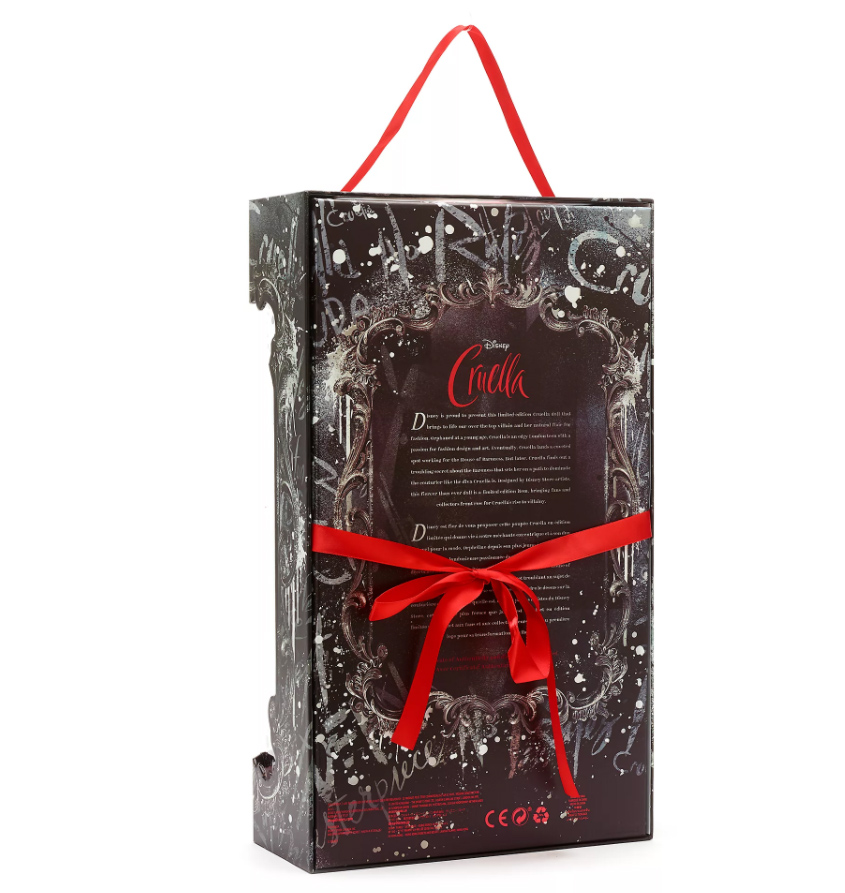 The designer managed to make the face mold very similar to the Emma's Stone look from the movie.
Cruella changes 47 outfits over the entire movie. But doll is dressed in gorgeous red dress from the ball iconic moment.
Facebook