Mattel releases second Barbie Signature Guo Pei doll in Fall 2022 - Guo Pei Barbie Doll Wearing Golden-Yellow Gown
Guo Pei is China's couture queen. In 2022, the collaboration between the couturier and Mattel began. And this doll will be second in Mattel x Guo Pei collaboration. The new Barbie Signature doll is stunning in the golden yellow color once reserved for Chinese nobility. It's a dazzling brocade dress with exquisite embroidered details and faux fur trim.
Info about first doll you can find here.
Sale start: Launches Oct 26, 2022 9am PT on Mattelcreations


Price: $200



As one of China's most renowned couturiers, Guo Pei combines her rich cultural heritage with contemporary innovation. She brings this unique combination to life with the intricacy of her signature royal embroidery craftmanship. Barbie doll dazzles in a couture look inspired by Guo Pei's original design, using a color once reserved for Chinese nobility. The stunning brocade gown features ornate embroidered details and a faux fur trim. A striking golden headpiece, golden accessories, and high-fashion shoes complete her look.

Release Date: 10/26/2022
Designer: Joyce Chen
Label: Platinum
Face Sculpt: June
Body Type: Model Muse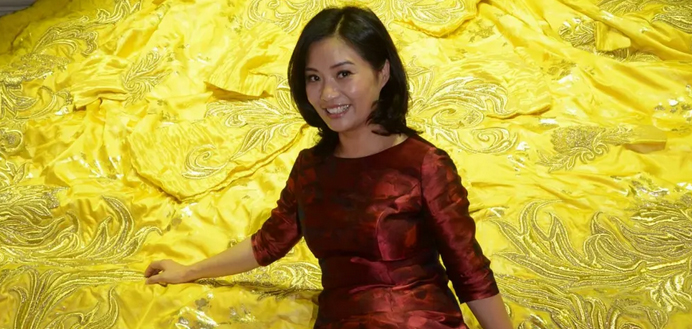 More info coming soon.
Subscribe if you want to be informed when Barbie Signature Guo Pei second doll will be released
Facebook