Monster High Skullector Elvira, Mistress of the Dark Doll


Rumors about the release of the сollector Elvira doll have been around for a relatively long time.
And finally doll got's release date January 13, 2022! As always doll will be released exclusively on Mattelcreations website.
Price: $65
Release date: Jan 13, 2023 9am PT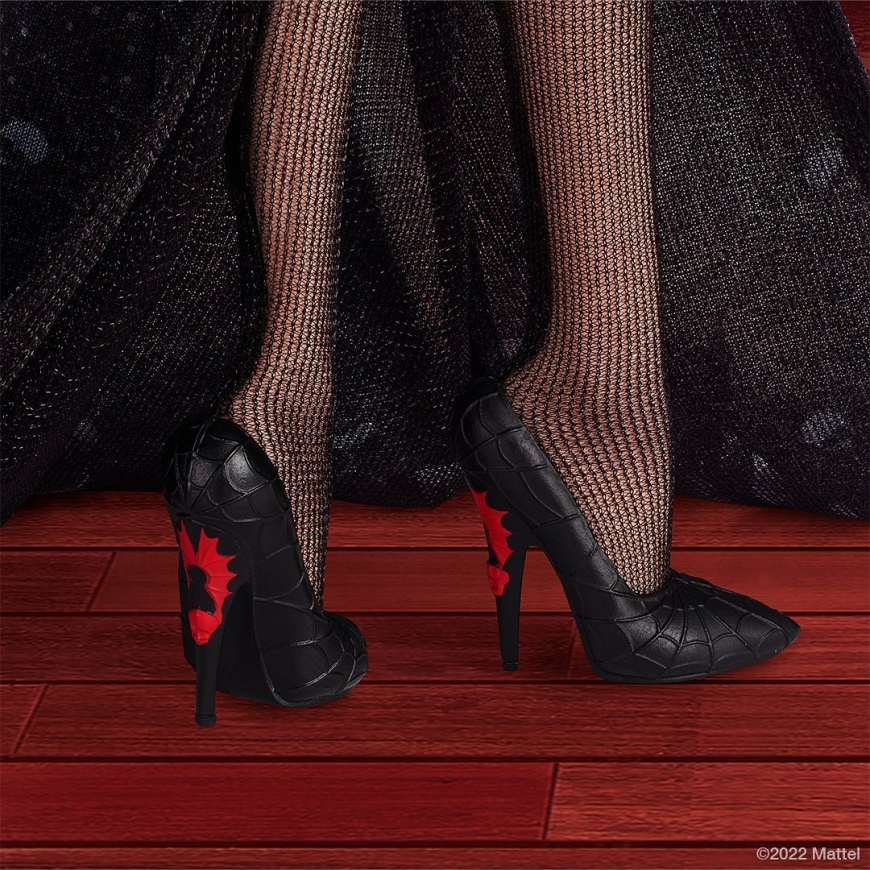 Featuring her signature jet black hair, bootiful makeup, and screamium fashion—all with a Monster High twist 
Her dress is printed with skullettes and spider webs that match the ones on her stilettos and in her eyes 
She slays with her aunt's magic ring, silver snake earrings, and iconic dagger belt 
Screamium packaging mimics her living room, complete with a couch, bone phone, and picture of her dog, Gonk – and there's even a personal message from Elvira on the back
The Mistress of the Dark wears a ghoulishly glam gown with a peekaboo slit and screamium details like spooky spider stilettos, her signature dagger, and Great-Aunt Morgana's magic ruby ring; this is the stuff nightmares are made of. Additional highlights include:
The Mistress of the Dark wears a gothic shimmer dot dress with a spiderweb and skullette print. A dramatic hem slit shows off her signature nylons and spiderweb-detailed pumps.
She rocks her iconic pitch black, stylized hair, while her eyes mesmerize with delicate spiderwebbing in her irises.
Dramatic makeup, a beauty mark and black painted nails add drop-dead gore-geous detail to her killer look
Elvira's accessories include a pair of silver snake earrings, her iconic dagger belt, and her mysterious magic ring.
With to-die-for displayable packaging and a black Monster High™ doll stand, this glam ghoul is ready to hold court for all her darling admirers.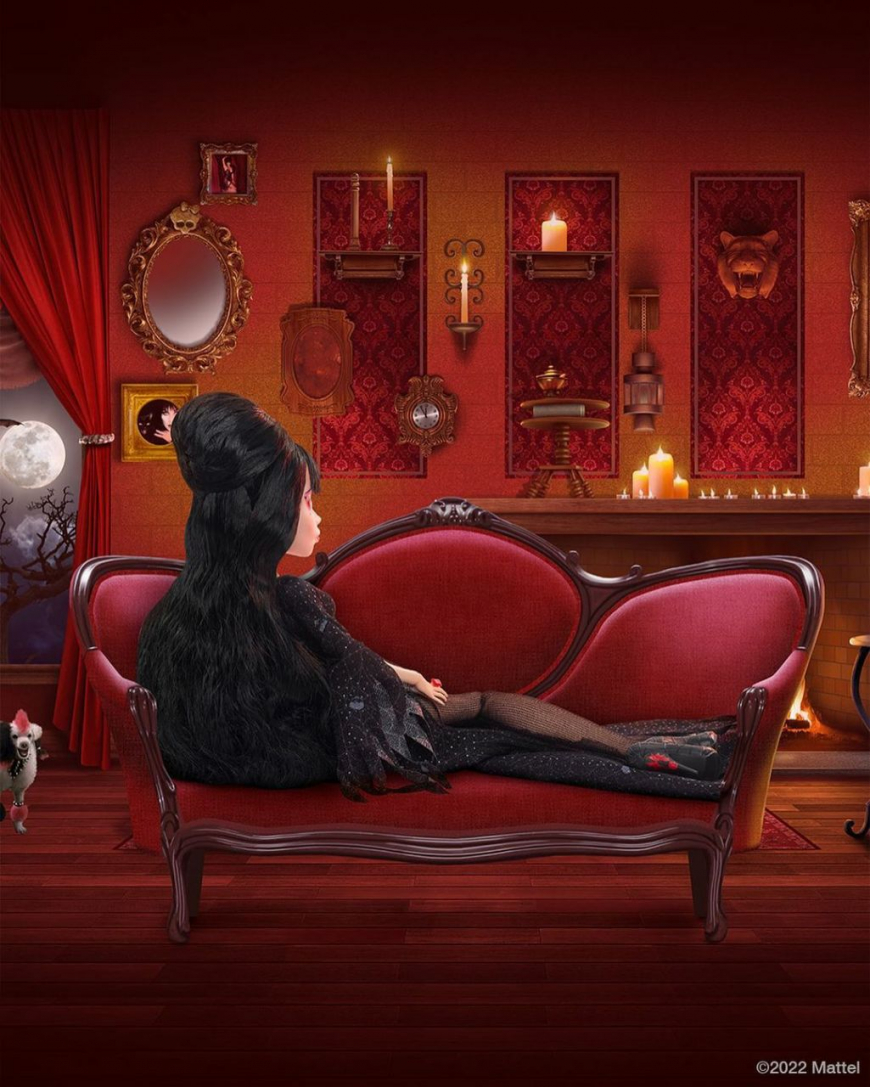 Other interesting listing that was found is Monster High Collector Chucky Tiffany doll

To be updated, stay tuned!
Subscribe if you want to be informed when Monster High Collector Elvira Mistress of the Dark doll will be released
Facebook