Rainbow High Shadow High 2 pack dolls set coming in 2023. This set includes Sunny and Luna sisters in their new outfits from animated clip.


Rainbow High Shadow High Special Edition Madison Twins- 2-Pack Fashion Dolls






Rainbow High Sunny and Luna 2 pack first look from peachyreviewsofficial and sugarsworld.

Pictures from the clip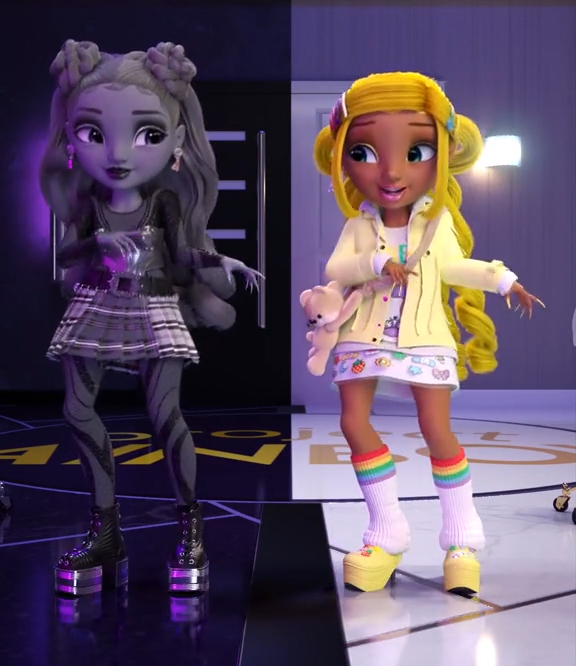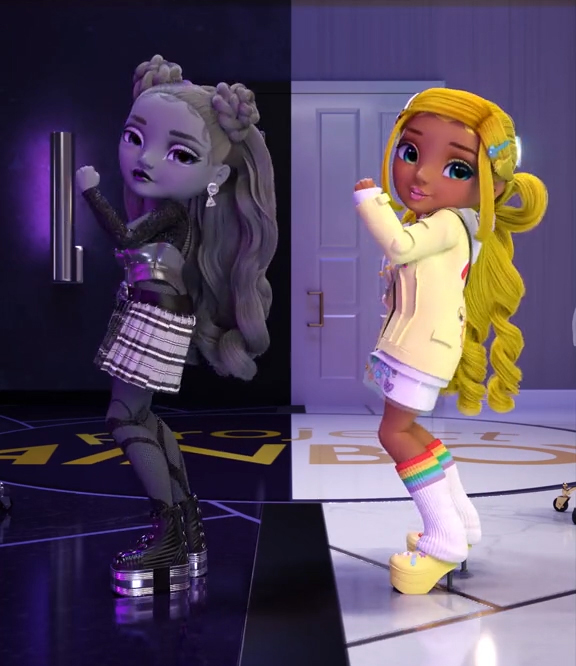 Price: $50.31
Release date: June 2023



LET YOUR TRUE COLORS SHINE: Rainbow High is the leading global fashion doll brand and hit animated YouTube series that encourages creativity, celebrates diversity, and embraces inclusivity — each and every day. Together, with their friends at Shadow High, they're showing the world that you should be proud to let your true colors shine. The Madison Twins are representative of both of these inspiring schools. While they love to express their unique personalities through their one-of-a-kind styles, they will always share and love expressing their love of the arts.
MIX & MATCH FASHION: Each doll's outfit reflects their unique personality. Sunny in bright yellow is wearing cute t-shirt with kawaii designs, cute skirt, yellow denim jacket, leg warmers, crocs and paired with an adorable stuffed animal purse. Luna who loves black and grey is wearing a silver studded strapless top over a classic black t-shirt, plaid skirt with metallic silver studs, black belt with a shiny silver square buckle, black chunky boots and carrying a silver lunch box style purse. Mix and matching to inspire so many stories.
ACCESSORIES INSPIRE CREATIVITY: The Madison Twins express their creativity in their accessories. Sunny comes with an adorable stuffed animal purse, rainbow leg warmers, yellow crocs, rainbow barrettes, and adorable earrings. Luna comes with a silver lunch box style purse, chunky black boots, belt with shiny silver belt and silver earrings.
FLEXIBLE & POSEABLE: Because they are both fully articulated, they are easy and fun to play with. Their head, arms, hands, and legs bend for so many fun poses, including the splits! Or you can display her on the included doll stand.
COLLECTIBLE, GIFTABLE PACKAGING: This Special Edition package features the Rainbow High and Shadow High Madison Twins in their signature school rainbow bright to muted colors. Great for displaying or gifting.
WHAT'S INCLUDED: 2 Fashion dolls, complete doll outfits, each has a pair of doll shoes, each has doll accessories, each comes with their own doll purse, and doll stand.
Subscribe if you want to be informed when Rainbow High Shadow High 2 pack dolls will be released
Facebook