According to the latest data, we can expect 5 new LOL OMG dolls in the near future. They all will come in Winter Disco collection. On of them is the Collector OMG Crystal Star doll. Other 4 are: LOL OMG DJ, Cosmic Nova, Doll Face and Snow Angel.
Today we foun first picture of LOL OMG Winter Disco Cosmic Nova doll and big surprise is that she came in set with Cosmic Queen doll. And set will have 25+ surprises. It's clear from the doll's silhouettes that she's gonna have an unusual long hairstyle and hat!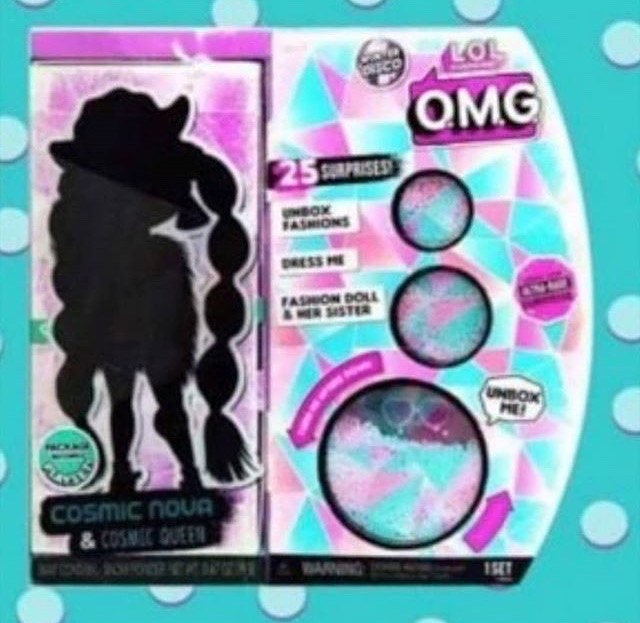 We are wonder if other 3 OMG Winter Disco dolls will come in sets with their little sisters.
We will keep you posted, but if you want you can check availability yourself, when new LOL OMG dolls will be released they you can get them here: https://amzn.to/2ZNuNai.
Facebook