Pop Mart has announced the release of the third series of My Little Pony figures. The new series is called My Little Pony Pretty Me Up collection and is coming soon to Pop Mart store.

In this new collection of figures ponies are visiting spa and getting various beauty procedures.
There are 13 figures to collect with Princess Celestia super rare figure (1/144 chance).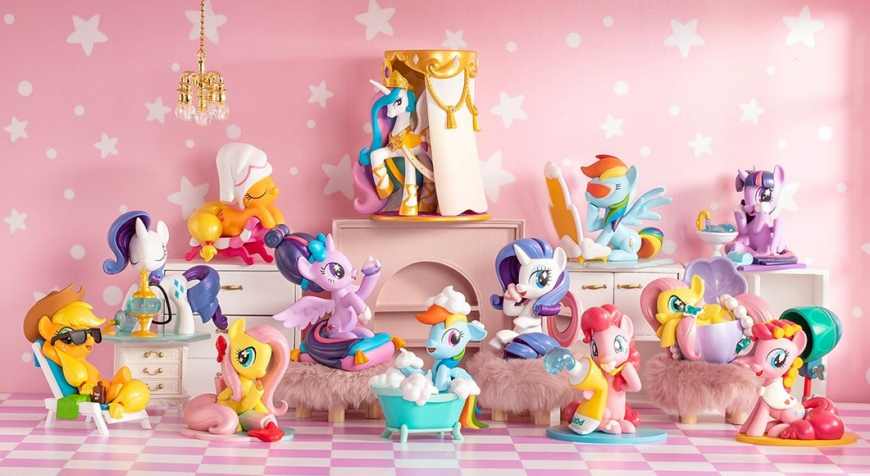 To be updated, more info coming soon.
Subscribe if you want to be informed when My Little Pony Pretty Me Up figures will be released
Facebook