Mighty Jaxx famous for it's Xray figures collections, releases new very cute collection of figures - My Little Pony Kwistal Fwenz. The manes of each pony are designed to mimic the look of precious crystals. Using specially treated PVC, the manes of each pony are finished with a clear glossy crystal-like look.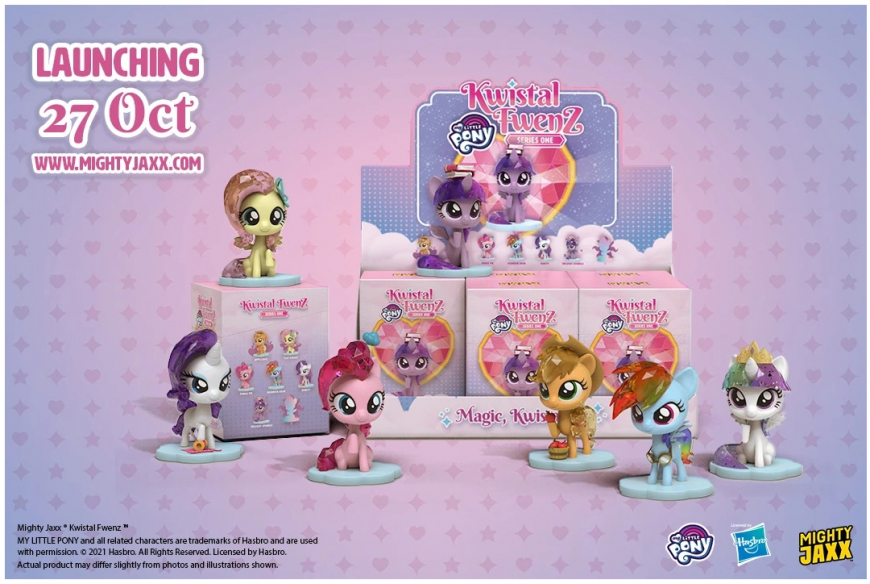 There are 7 different ponies to collect in Kwistal Fwenz: My Little Pony, each pony is approximately 4" tall. With the Mane 6 form up the collection, you can expect to see fan favorites Twilight Sparkle and Rainbow Dash. Each pony comes with an accessory that's tied to their "purpose", for example, Applejack's figurine comes with a bucket of apples attached. The 7th My Little Pony figurine is a special edition Twilight Sparkle collectible, with only a 1/24 chance of getting this rare piece.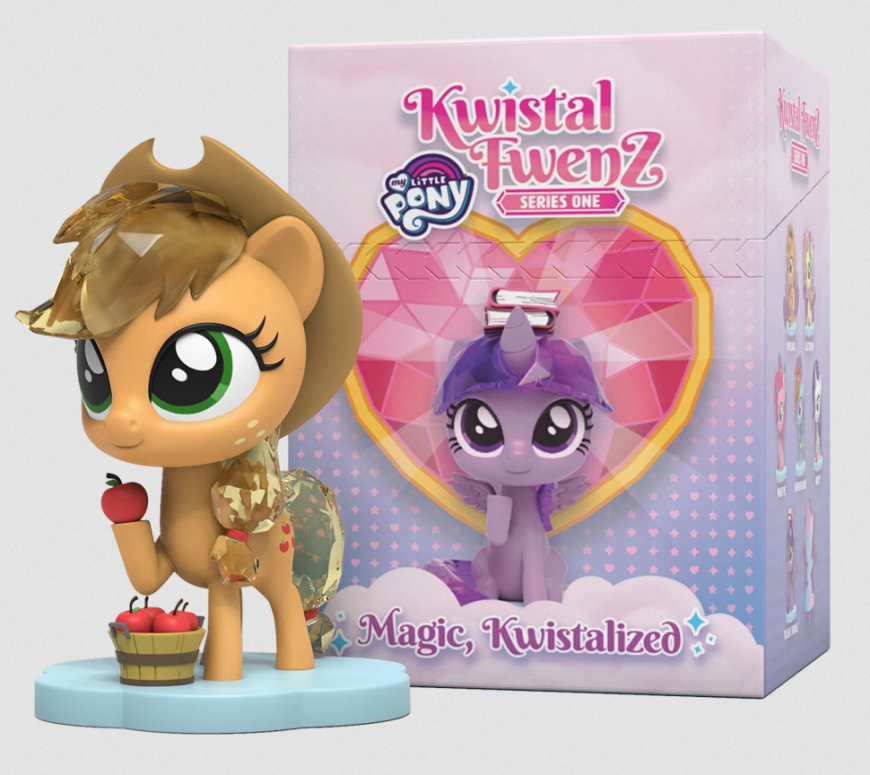 Launching 27 October on mightyjaxx.com.
Facebook