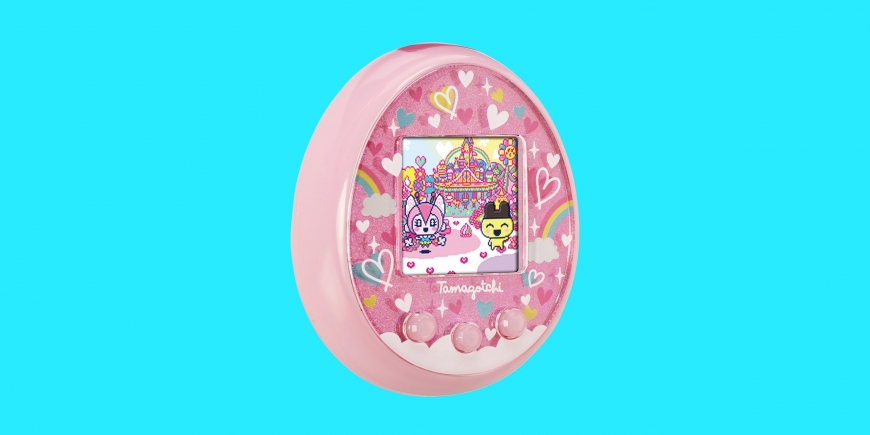 Tamagotchi was one of the most popular toy in 90's, and it was popular all over the world!
The company Bandai, which released the virtual version of Tamagotchi in the distant 1996 for the Game Boy console, and then in the form of individual toys, decided to remind of the new version of its product Tamagochi On, which will be released on August 15, 2019. Unlike its "ancestors," the novelty has a 2.25-inch color display and a Bluetooth LE module for connecting to a smartphone.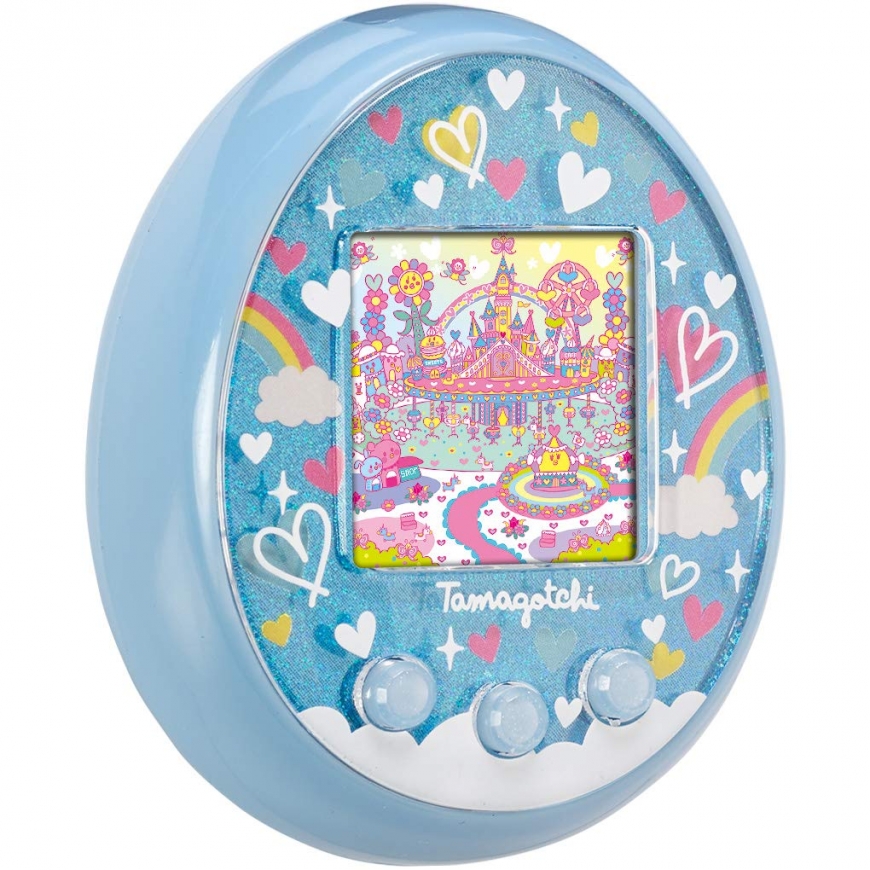 To communicate with the pet through your phone, you will need to install a special application (although it is still under development). But even without the program, two devices can "communicate" with each other - for this they received infrared sensors and a special communication channel Playdate. After synchronization, "friends" will be able to play together and even be photographed. In addition, the acquaintance may end up with a "novel", get married and have children.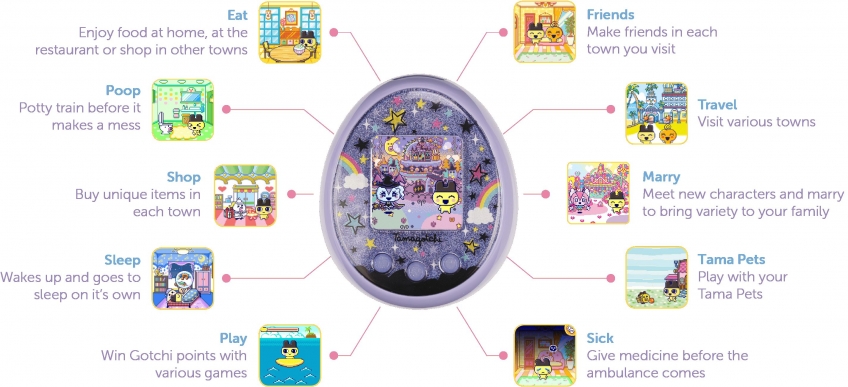 You can pre-order any of four Tamagotchi On here: https://amzn.to/2Q4dRFj



Video about Tamagotchi On




Official description:
Tamagotchi On is the next generation of the interactive virtual pet! Take care of your My Tama : feed it, clean up after it, help it make friends, get a TamaPet, go shopping, travel and more! The Magic theme comes with an exclusive Land and 2 exclusive characters
Marry to build your family tree! When your Tamagotchi character gets married, your next generation character (your My Tama) will be born and will have features from both of their parents! Are the eyes from mom or dad? What about the body shape? What will it look like?
Connect to your friend's Tamagotchi On device and go on playdates, give gifts, travel together and marry. Play games to win Gotchi points to buy food, items and accessories
Connect to the Tamagotchi On App to see other unique Tamagotchi characters, get married, meet up with friends, play a game for Gotchi points and other gifts to bring back to your device
Needs 2-AAA batteries, not included. Age 6+
Facebook