Main update. According to the latest data, the dolls really should have come out, but Mattel

completely canceled their production

. And frankly speaking, we have no words to describe our emotions. After all, we have seen how much interest has caused this news! We will keep you informed, maybe they will still decide to revive the brand as it does MGA with Bratz in 2021.

So, this is HUGE! Big news for doll collectors and Monster High fans - Mattel will release 2 new collector Monster High dolls in 2020!
This year Monster High is celebrating its 10th anniversary and the dolls were on the lists of many official stores. Let's hope their release was just postponed because of the virus.
We know, we've also been waiting for news and updates . And maybe this news will make you happy - Mattel's designer teases come back of Monster High dolls.



Here is first photo of Monster High Pennywise Collector Doll


We're trying to find the source. We can't authenticate it 100 percent yet. So far, this picture needs to be treated with doubt. This note refers to the photo only.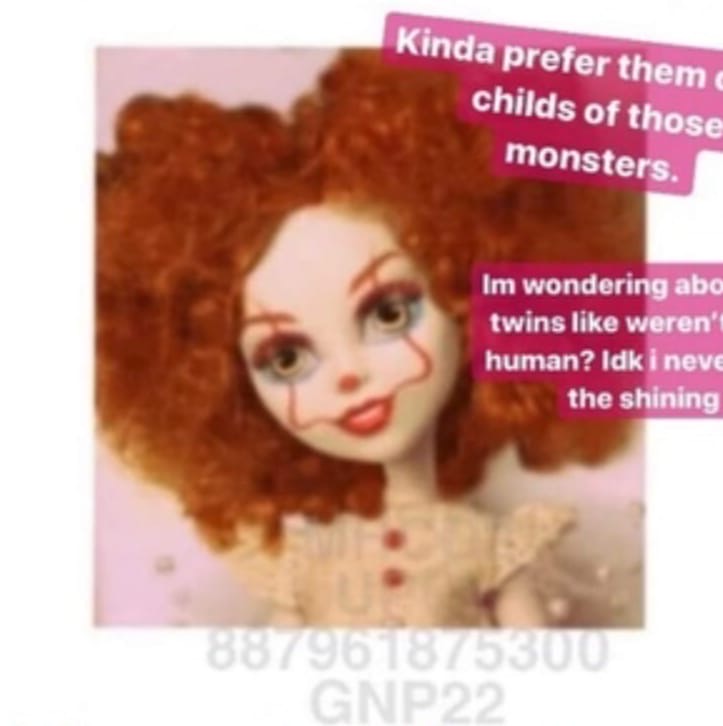 About the release date. Originally, the first doll (MH IT Pennywise) was scheduled for late June 2020. This doll had the same release date as the new Harry Potter dolls, the release of which shifted to July-August due to the epidemic. Maybe it will be relased later in Summer, or its release will be timed to coincide with the Comic Con, which this year will be held in online format July 22-26, 2020.


We finally found out which characters the new dolls will be dedicated to. These are the heroes of the famous horror films.
First one is Monster High IT Pennywise Collector Doll and second The Shining Grady Twins 10.5-Inch Collector Dolls.


Part Monster High and part horror flick icons, these collectible dolls are must-haves for fans of both. Inspired by legendary horror film characters and reimagined through a scary-cool Monster High filter, the dolls in this feature bone-chilling designs punctuated with fashion elements and film-inspired details. Additional features include a movie-themed piece count and specially designed packaging that's perfect for displays.


It is safe to say that the Pennywise doll will sell out very quickly.

Let's hope that these dolls will be popular, and Mattel will continue to produce Monster High collectible dolls with iconic characters.

We were hoping to see them at New York toy fair, but Mattel did not introduce them. However, like many other dolls scheduled for release this summer (for example My First Barbie 2020 collector doll) we'll keep you informed with all news.

Here's all the information we have at the moment:

Monster High Collector doll 1
UPC: 887961875294
Release Date: 31 December 2020
Model Number: GNP21
Expected retail price: $74.99

Monster High Collector doll 2
UPC: 887961875300
Release Date: 1 August 2020 Unknown
Model Number: GNP22
Expected retail price: $59.99


We know how big is this news and will keep you with all updates we will found!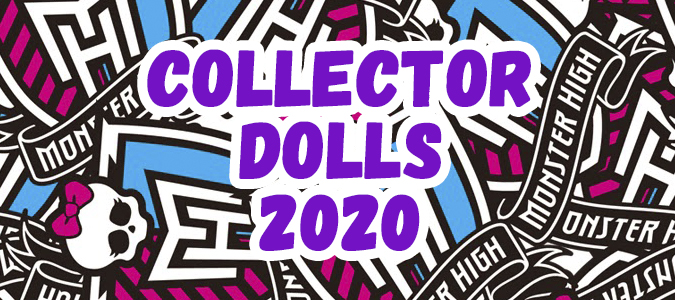 Subscribe if you want to be informed when Monster High 2020 Collector Pennywise and Shining Twins and other new Monster High dolls will be released
Don't miss any news - subscribe to our
Facebook