So, this is HUGE! Big news for doll collectors and Monster High fans - Mattel will release 2 new collector Monster High dolls in 2020!
We don't know yet which monster High characters they'll be dedicated to. we were hoping to see them at New York toy fair, but Mattel did not introduce them. However, like many other dolls scheduled for release this summer (for example My First Barbie 2020 collector doll) we'll keep you informed with all news.

Here's all the information we have at the moment:

Monster High Collector doll 1
UPC: 887961875294
Release Date: 1 June 2020
Model Number: GNP21
Expected retail price: $74.99

Monster High Collector doll 2
UPC: 887961875300
Release Date: 1 August 2020
Model Number: GNP22
Expected retail price: $59.99


We know how big is this news and will keep you with all updates we will found!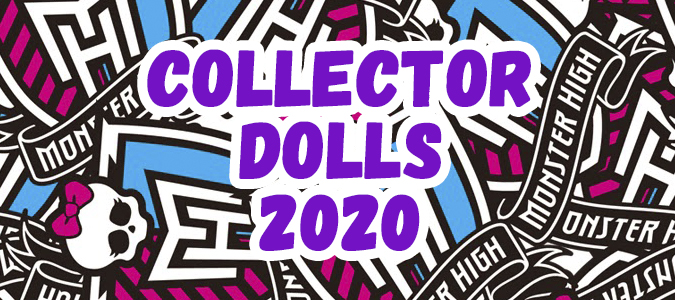 Don't miss any news - subscribe to our
Facebook