Scholastic Publishing House will release a book named Callum's Spellbook by Tracey West in 2020.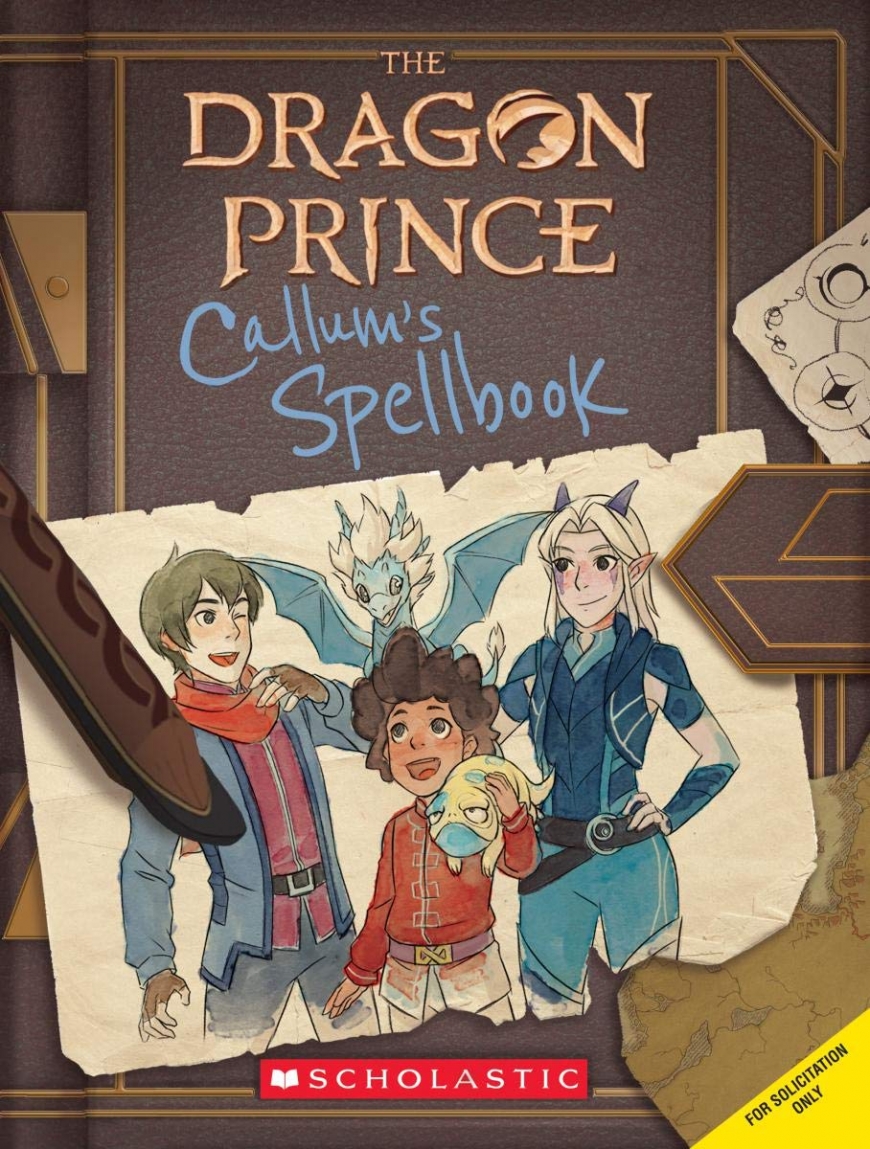 Based on the hit Netflix show from the head writer of Avatar: The Last Airbender, this humorous, in-world notebook has everything a fan needs to know about the magical world of The Dragon Prince!
That's where this sketchbook-turned-spellbook comes in. These pages hold Callum's notes and drawings of his friends, enemies, dragons, elves, other creatures of Xadia, and most importantly, everything he knows or seeks to know - about primal source magic. His friends Ezran, Rayla, Claudia, and Soren have added some of their own notes, too.

Release date is March 3, 2020, but you can preorder it here: https://amzn.to/2JOn7KU

Features original concept art not found anywhere else; a must-have for any fan of the show!
Facebook