Back in 2010, we learned that Tim Burton and Illumination Entertainment started developing a puppet cartoon called "The Addams Family", produced by the creator of the Ice Age and the founder of Illumination, Chris Meledandri. Who would have thought that after eight years the project was still alive, but everything changed literally: the cartoon is now occupied by Metro Goldwyn Mayer Pictures, the director's chair is shared by Conrad Vernon (Shrek 2, Madagascar 3) and Greg Tiernan (Thomas, Thomas and his friends "), Matt Lieberman and Pamela Pettler ("The Corpse of the Bride") write a script based on the original comic books of Charles Addams, much more gloomy than the previous screen versions of the famous family.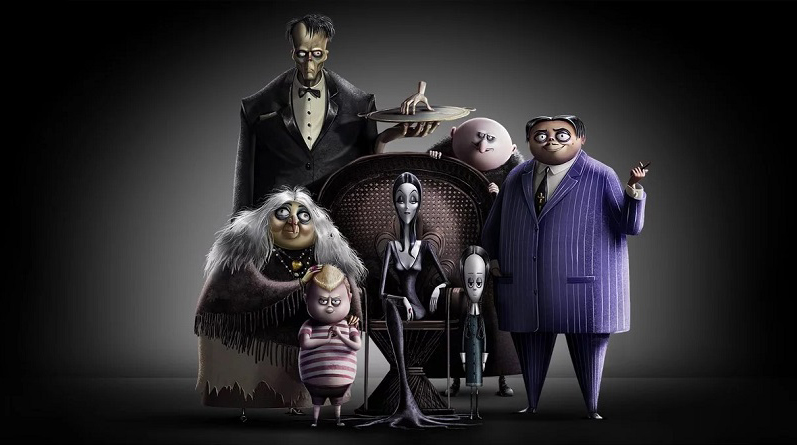 The cast includes Oscar Isaac (Gomez Addams), Charlize Theron (Mortis Addams), Chloe Grace Moretz (Wensdi Addams), Finn Wolfhard (Pagsley Addams), Nick Kroll (Uncle Fester), Bette Midler (Eudora's grandmother) and Allison Jenny (Margot Needler). Executive producers of the animation tape will be Andrew Mittman and Kevin Mizerokki. The project by MGM will be supervised by Tabitha Shik. Work on the tape is at Cinesite Studios in Vancouver.
Comics about the "The Addams Family" first saw the light in 1938 on the pages of The New Yorker. Stories about the gloomy family were filled with black humor and showed the usual things through the prism of the strange features of the Addams, who genuinely did not understand what their behavior so shocking others.
The cartoon will be released in US on October 11, 2019.
Facebook