Whatch opening for the The Owl House Disney's animated series!

What's The Owl House? This is a new animated TV Show from Disney, announced more than a year ago, but already deserved some attention.
In the thick of events is the girl Luz, who by pure chance stumbles upon a damned mirror that leads to the world of demons. There she makes friends with the witch Eda, under whose patronage she will study magic, and the tiny warrior King. In the end, two unusual creatures become a real family for Luz.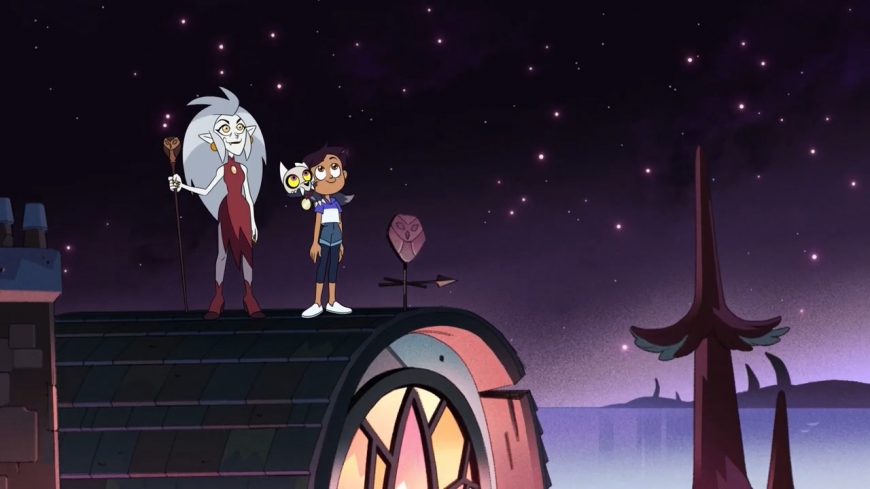 But not everything is as beautiful as it may seem at first glance. New world of the Demons is much more dangerous than it seems: its inhabitants do not spare people, and the witch, to which the girl is attached with all her soul, was the most dangerous criminal of all dimensions.

The composer of the animated series is TJ Hill. He also works on the Amphibia show in the same specialty.



Facebook