Cartoon Network: Steven Universe The Movie is available for purchase to watch it now with Amazon Prime or preorder as DVD
You can get it on Amazon Prime here: https://amzn.to/2NKrAlh
Preorder Steven Universe The Movie DVD here: https://amzn.to/2LhJeLO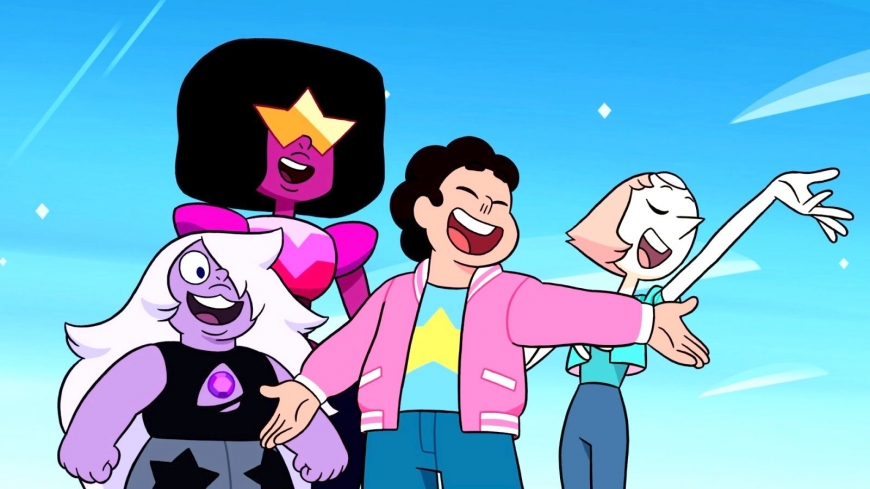 Here's the official synopsis for Steven Universe: The Movie:


In his first musical TV movie, Steven Universe thinks his time defending the Earth is over. But when a new gem comes to Beach City seeking revenge, Steven faces his biggest challenge yet.


Steven Universe: The Movie is set two years after the events of episodes 157 through 160, meaning our titular hero is now 16-years-old. All looks well at first, but peace is shattered when a mysterious Gem - equipped with a giant drill - lands and threatens to rid Earth of all that is living.
With the stakes raised higher than ever before, the Crystal Gems are forced to band together. They have forty-eight hours to save the planet, but can they overcome such incredible odds? It's the most ambitious outing of Steven Universe yet, and it's been eagerly anticipated ever since the teasers began to emerge.



Will there be a sixth season?




This is not the end. I think that's about all I can say. What's gone on in the show and the film will continue to matter in the future.
Facebook