Two more new Mulan 2020 dolls are already on sale and you can look at their stock images.
First one is cheap and simple doll option - Disney Mulan Fashion Doll with Skirt Armor.It's price is $14.99.
MULAN DOLL INSPIRED BY DISNEY'S MULAN MOVIE: With her long black hair and red warrior outfit, this Disney doll captures the courageous character of Mulan
SKIRT ARMOR AND PANTS: Fans of the new movie will love to dress up this Mulan doll in her removable skirt armor, top and pants, an outfit inspired by the film
REMOVABLE SHOES: Accessorize the Disney's Mulan fashion doll's warrior outfit with her removable shoes
POSEABLE PLAY: Imagine fun scenes from Disney's Mulan with her 5 points of articulation
Second is also single fashion doll but with two outfits - Disney Mulan Two Reflections Set doll. One of which is an outfit that emulates a silk national dress.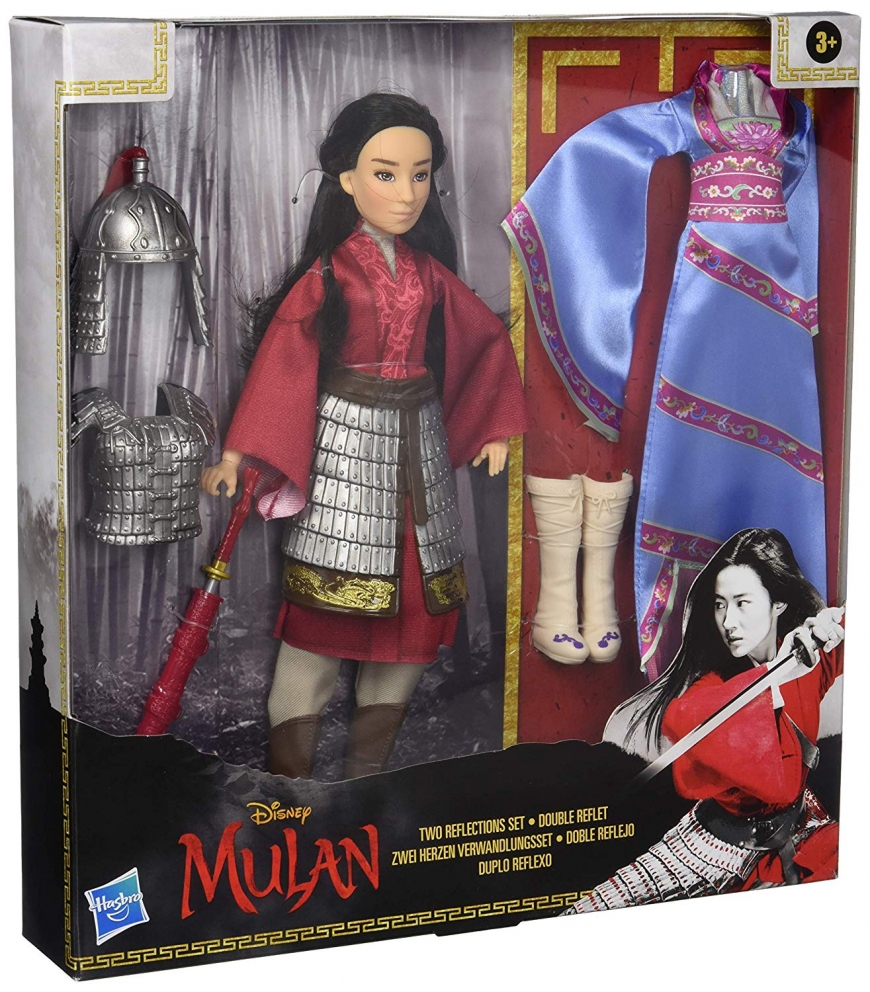 MULAN DOLL INSPIRED BY DISNEY'S MULAN MOVIE: With her long black hair and movie-inspired outfits, this Disney doll captures the look of the courageous character of Mulan
2 REMOVABLE OUTFITS: Dress this Mulan toy in her red warrior outfit with armor accessories or her blue matchmaker dress for lots of fun adventures
ACTION-PACKED POSES: Imagine fun scenes from Disney's Mulan movie with her 11 points of articulation for fully poseable play
HERO ACCESSORIES: More accessories mean more imaginary warrior adventures! The Disney Mulan doll comes with a sword, sheath, helmet, armor, and belt accessories
Facebook