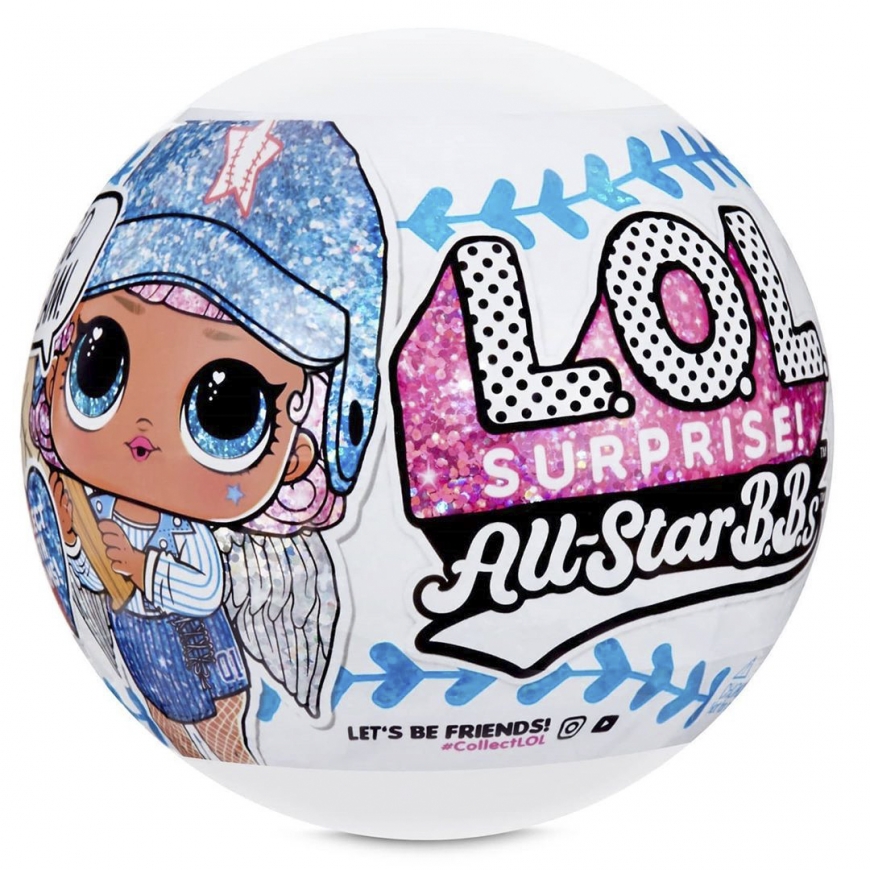 Lol Surprise All Star B.B.s - is a new LOL Surprise glitter collection for 2020


This baseball theme dolls are actually really cute! They are separeted in two teams: the pink team called Heart Breakers and the blue one called Lucky Stars.
Dolls wears baseball bats, baseball gloves, caps and outfits in the style of baseball teams.



Dolls are out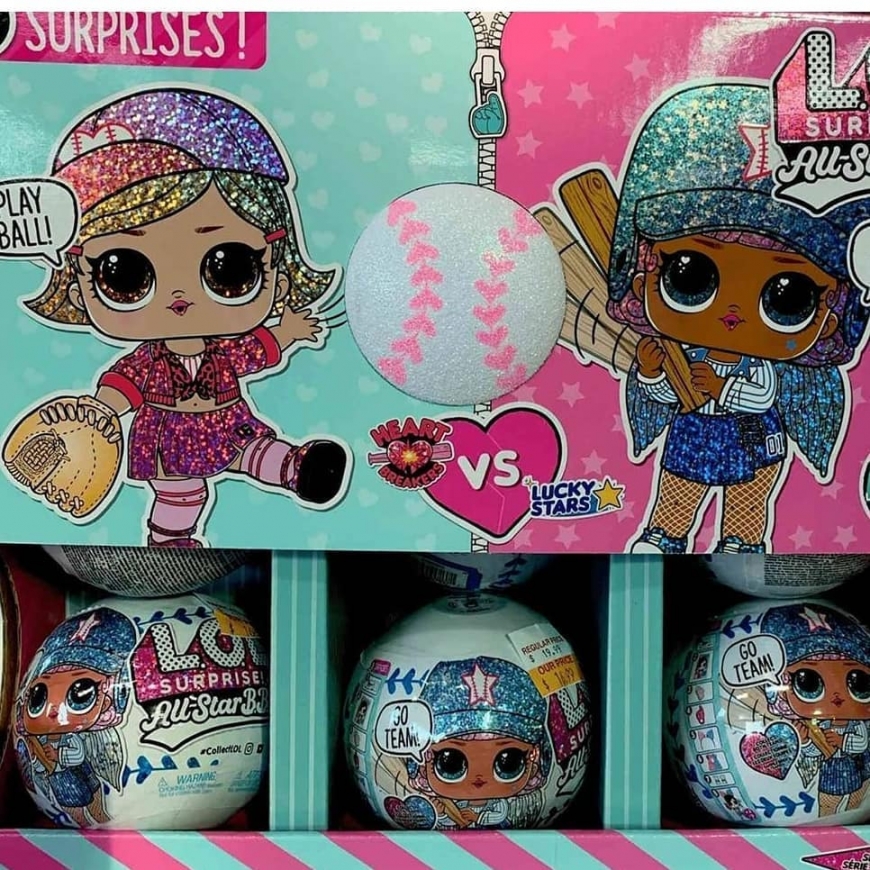 All the characters are Glitter versions of old ones (like in the Glitter Series, Glam Glitter, Sparkle Series, etc). Characters like: Fanime, Funky QT, Angel and As If Baby will be included in this series.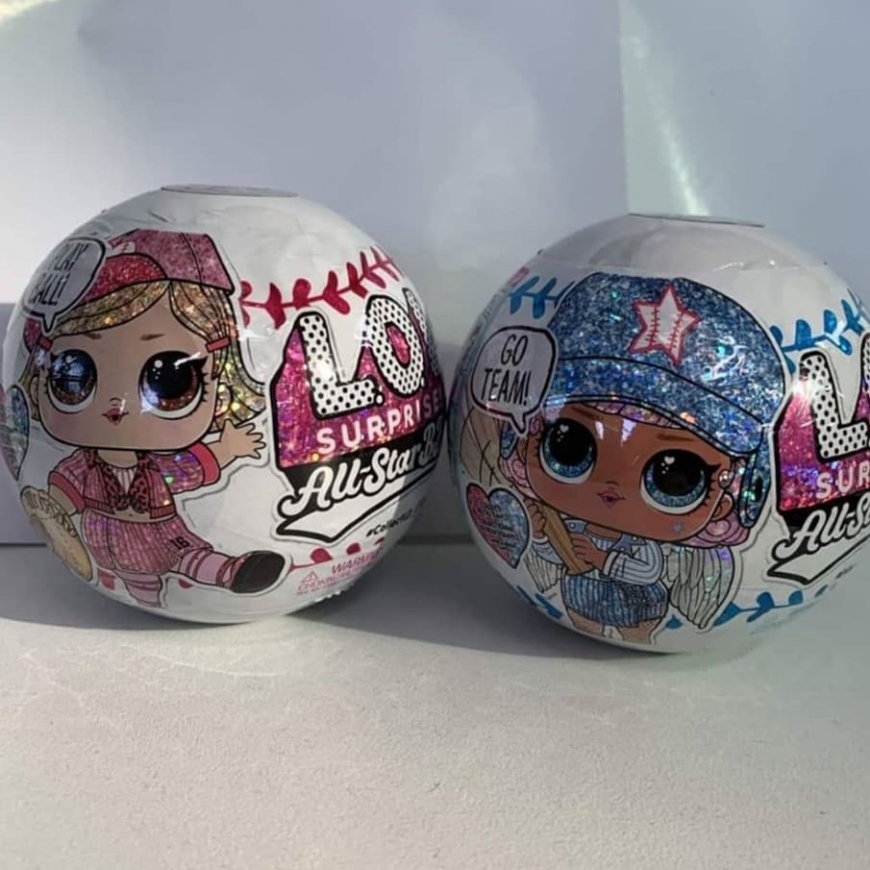 Packaging looks like baseball ball: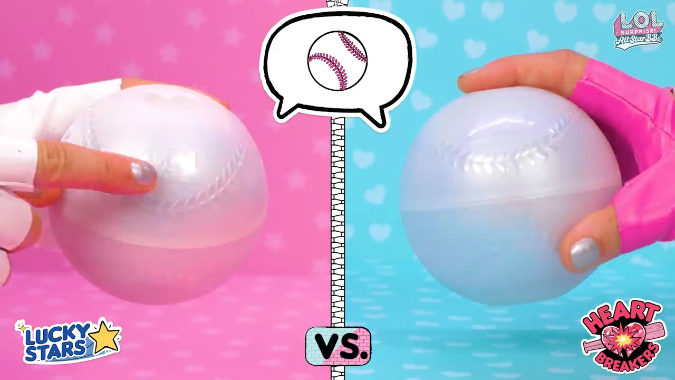 A clue sticker looks like a ticket to a match: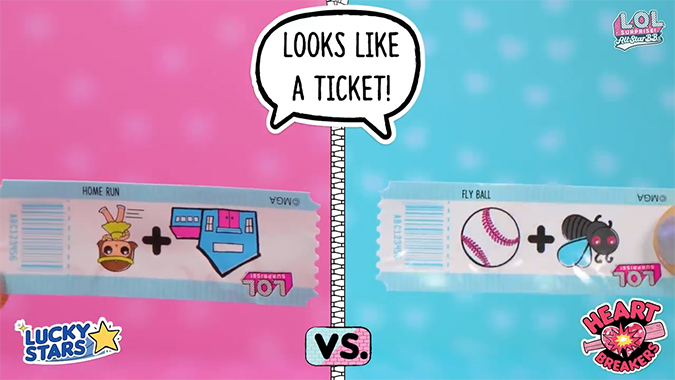 There are 8 surprises for unboxing: (1) Secret Message; (2) Trading Cards; (3) Bottle; (4-5) Accessories; (6) Fashion; (7) Shoes; (8) L.O.L. Surprise! All Star B.B.s doll.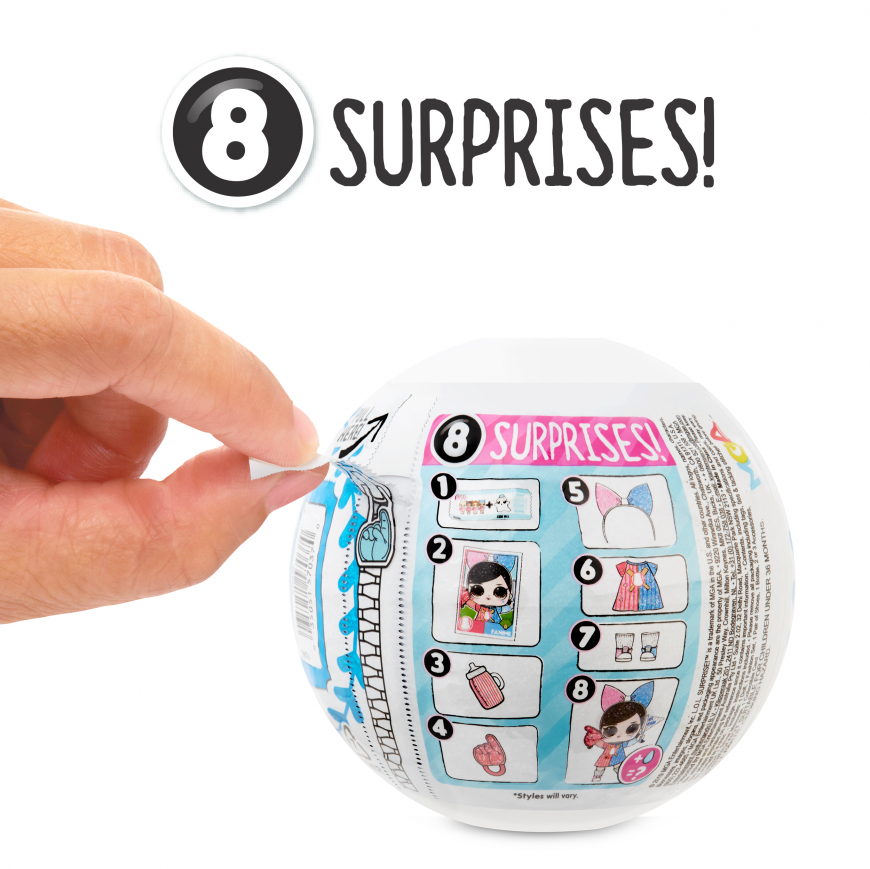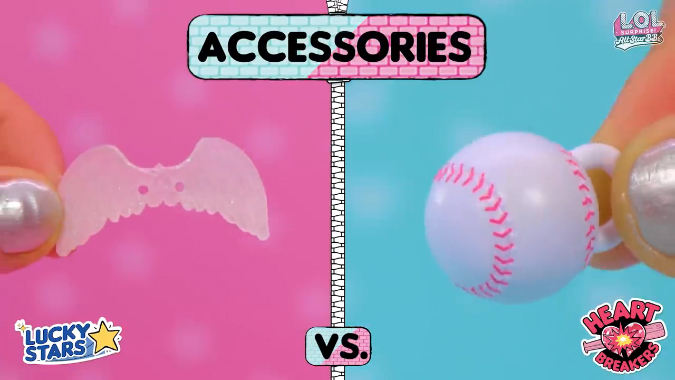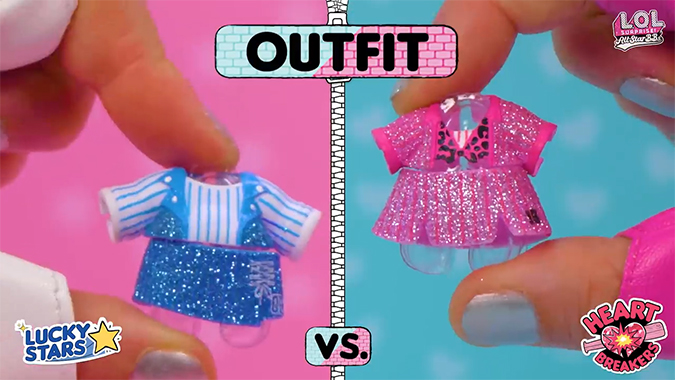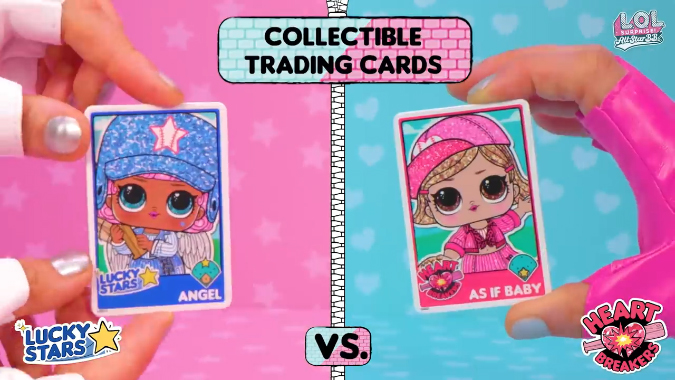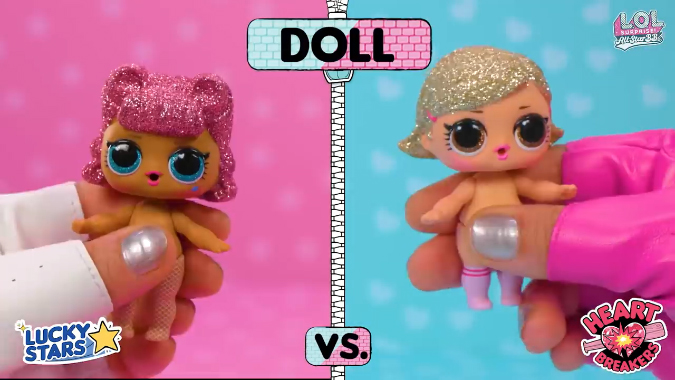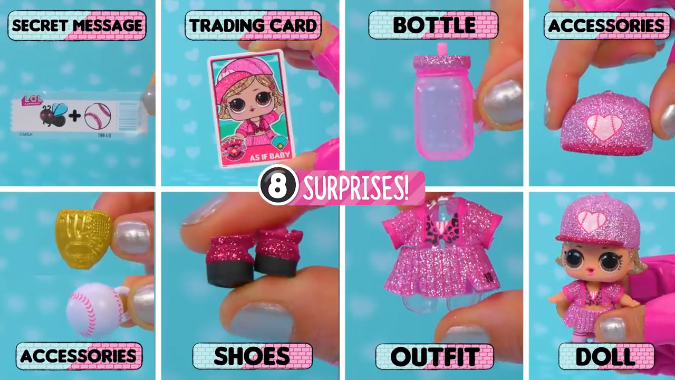 In this collection, you can collect LOL baseball trading cards with dolls.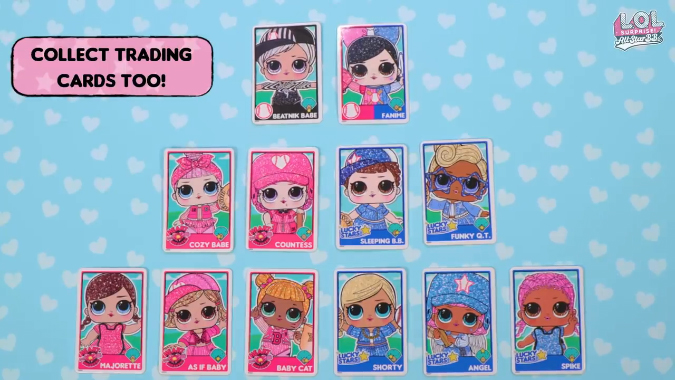 There are 12 dolls to collect: 5 from team Heart Breakers, 5 from team Lucky Stars, one cheerleader and one judge.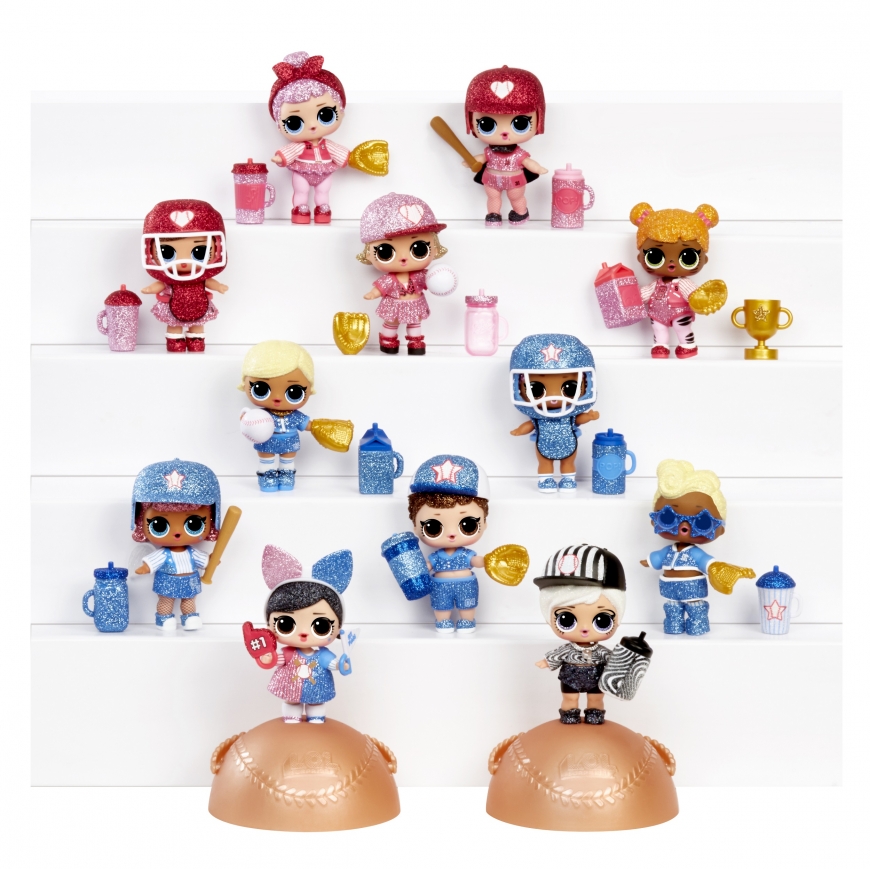 Release date: June 2020
Price: 10.99$
Lol Surprise All Star BBs Checklist: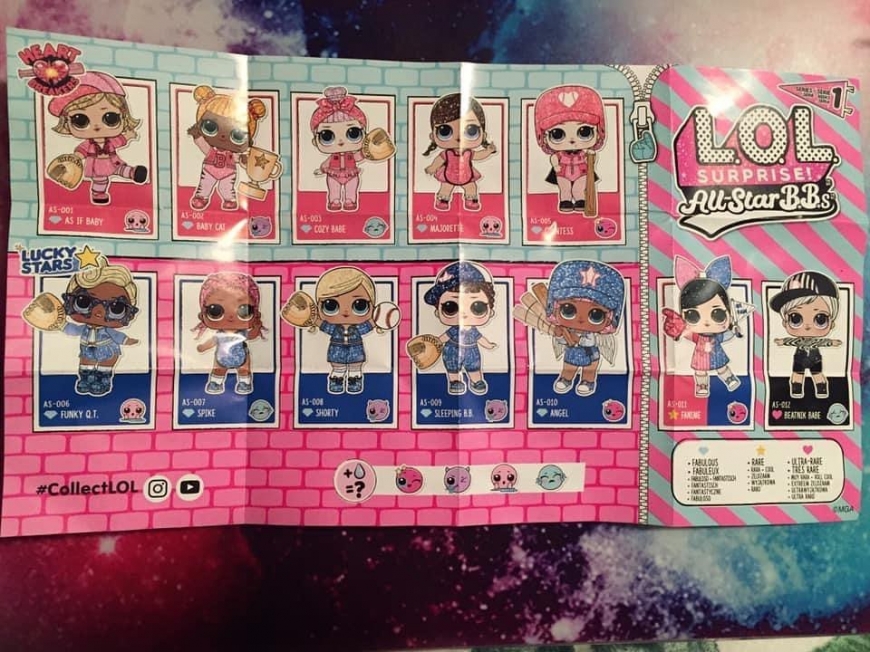 Get ready to play ball and unbox 8 surprises with L.O.L. Surprise! All Star B.B.s. These fan favorite characters got a sparkly makeover and joined a fierce baseball team, because they all come with all new uniforms and baseball-themed accessories. Collect both teams – the Heart Breakers and the Lucky Stars. Will you find a batter B.B. or a doll who loves to catch fly balls? Feed or bathe your doll for another water surprise. And each doll includes her own collectible trading card that doubles as a backdrop. The new ball has a slot to place the trading card behind your doll for a cute photo op. Collect all 12 sparkly, baseball characters on 2 teams, including the ultra-rare Beatnik Babe, who is the umpire for her B.B.s.
Unbox 8 surprises, including a fan favorite doll with a sparkly makeover and baseball accessories.
Collect both teams – the Heart Breakers and the Lucky Stars.
Each doll includes all new fierce baseball uniforms and a baseball accessory like batter helmet, glove or bat.
Feed or bathe your doll for a water surprise, including color change.



LOL Surprise All Star BBS baseball themed toys unboxing video:

Facebook