Meet new cute Pullip doll that will warm your heart. Her name is Pullip Fluffy CC (Cotton Candy), and she will be released in november 2020. You can try to get her on jgroove.jp or try to get her on Ebay here later when she will be released.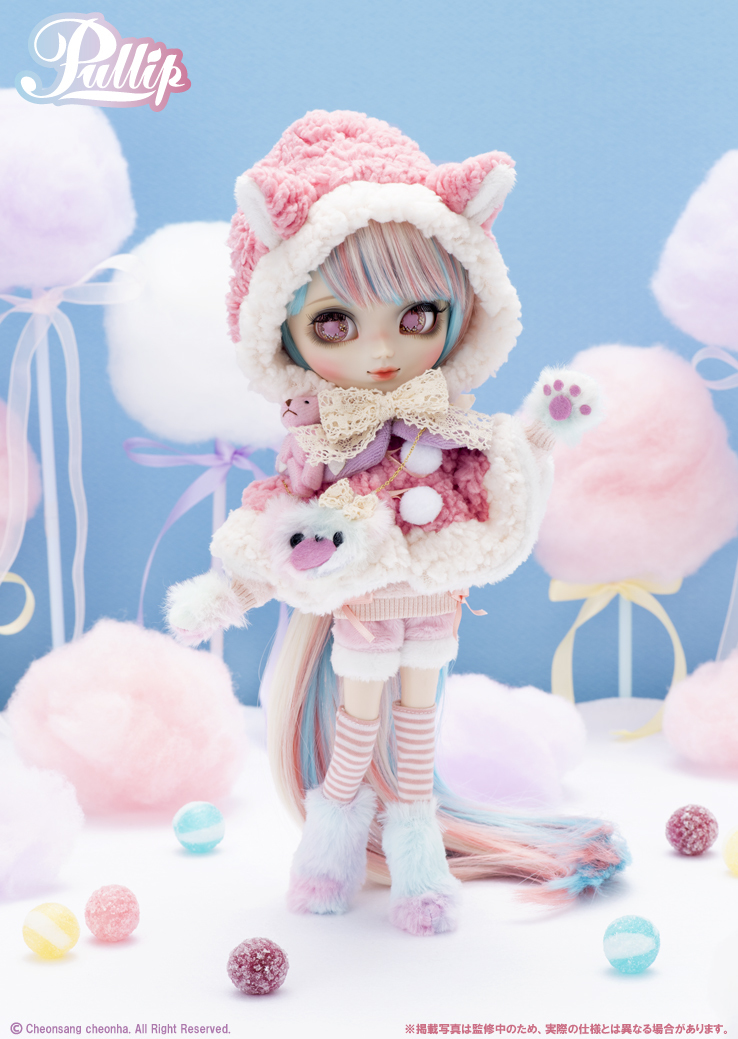 You can see a little blush on the doll's cheeks. And in general, makeup creates the mood of a girl returning from the frosty air.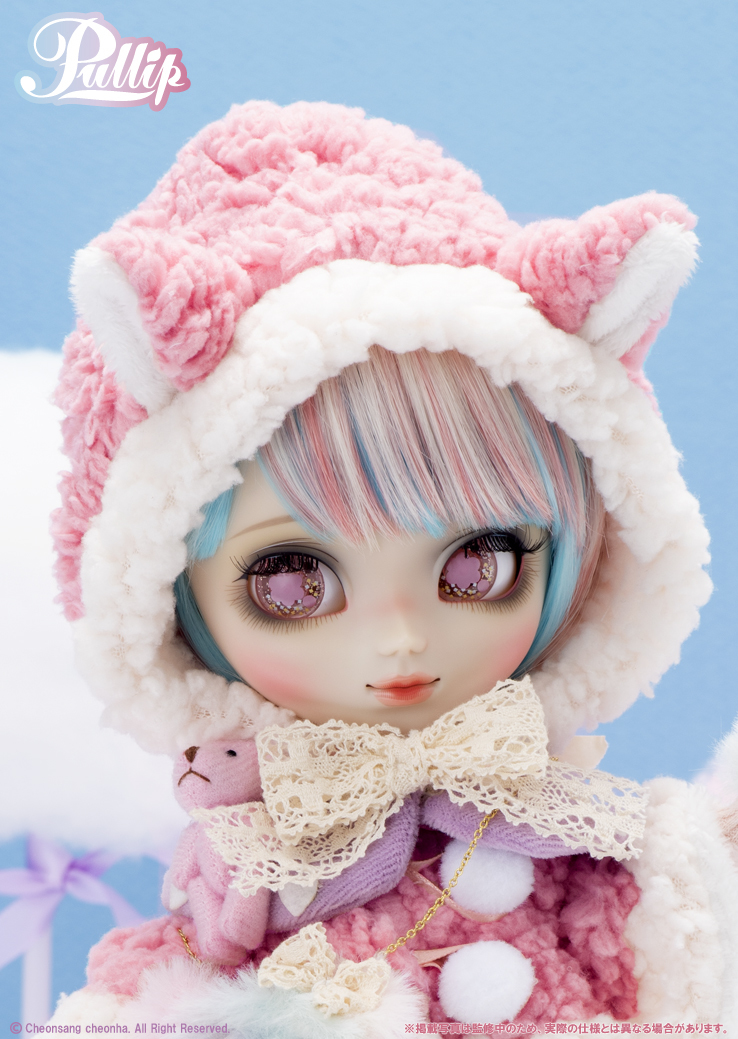 The eyelids with a light blue line on pink have a cute wink. It's so cute that you can see a little light blue!
lowers are blooming in her glittering eyes.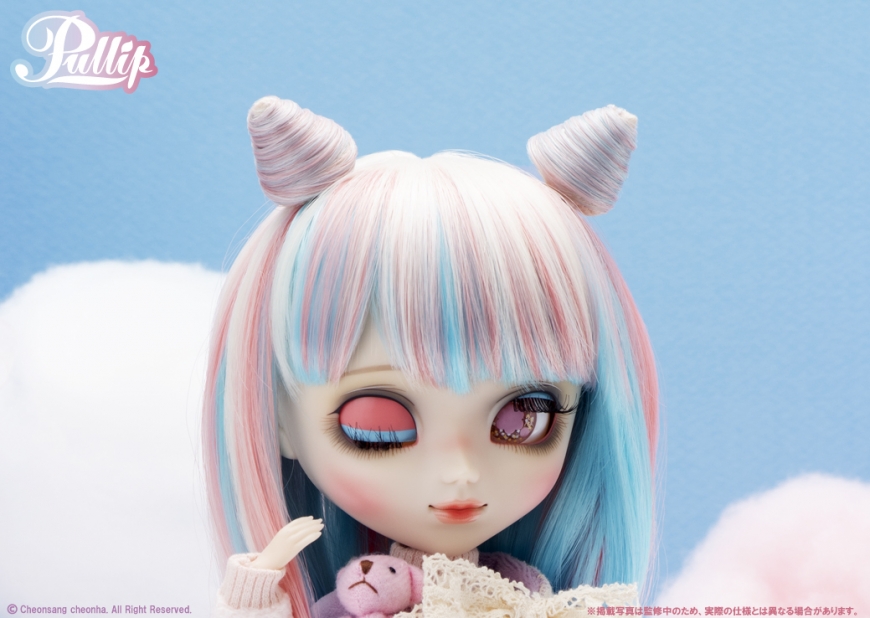 Pullip Fluffy CC has a super long hair with a sweet shade!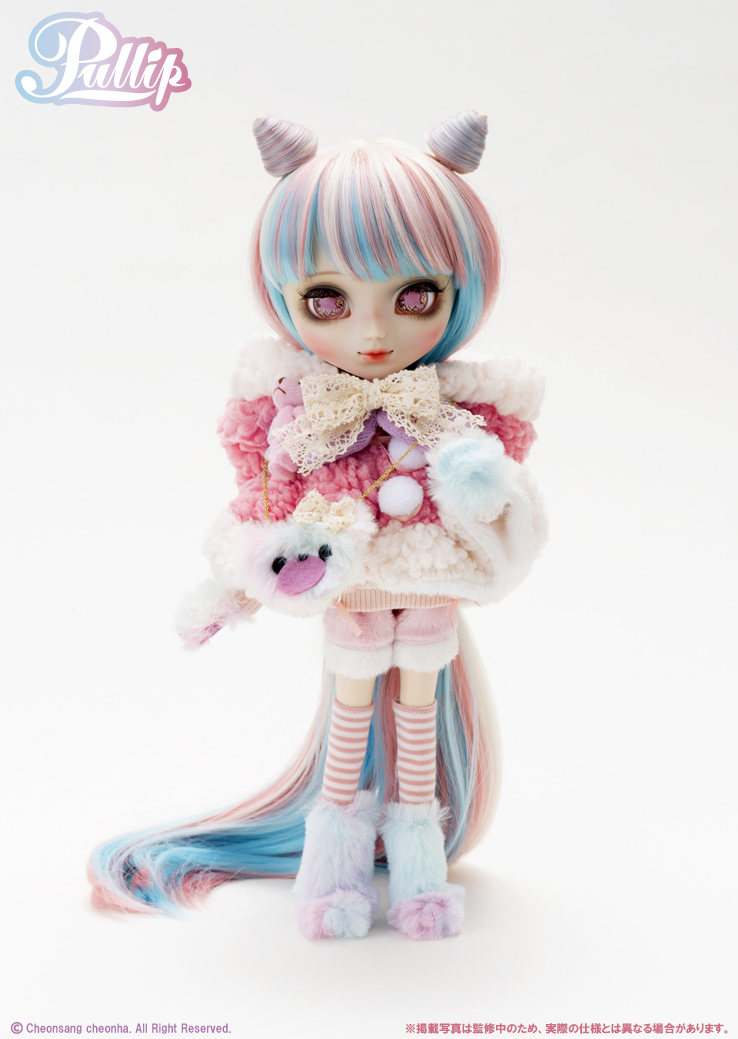 The fluffy fabric of boots, gloves and bear pouch.Great compatibility with gloves designed with paws!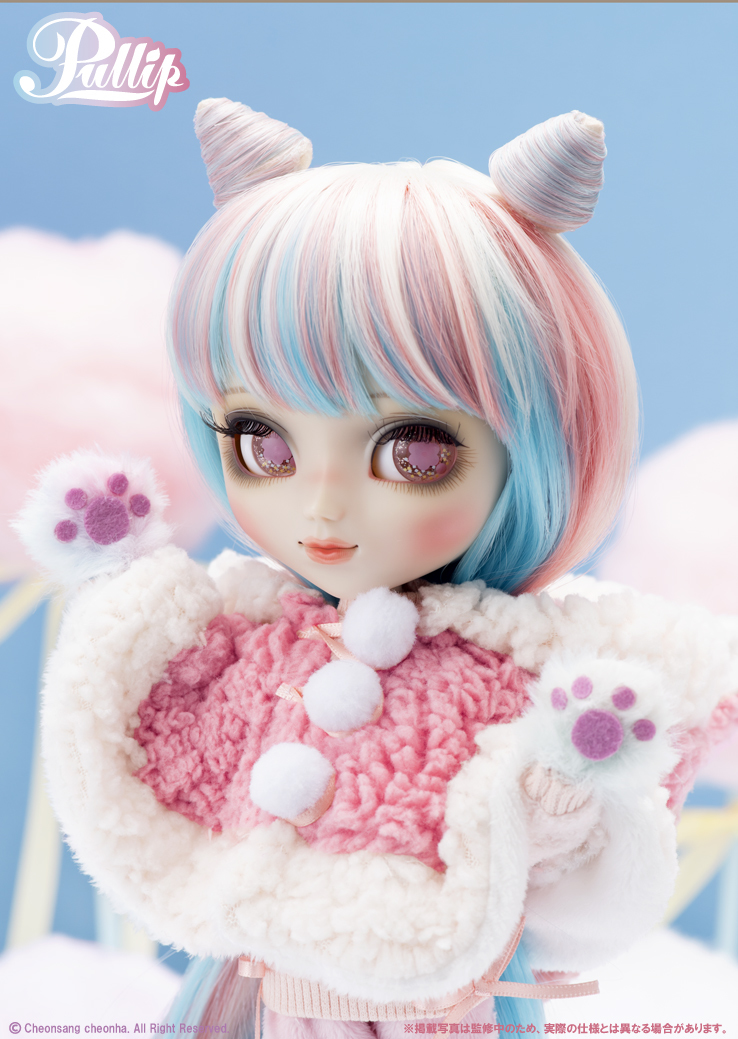 Facebook