Rainbow High dolls are getting bigger. To be exact, so far only one of them. And, of course, only for the special release. Meet new version of Amaya Raine doll as Rainbow High My Size doll. This is big fully articulated 24 Inch (61 cm) version of Amaya.
She comes with super long hair and 2 Mix & Match outfits.
Price: $79.99
Release date: October 2021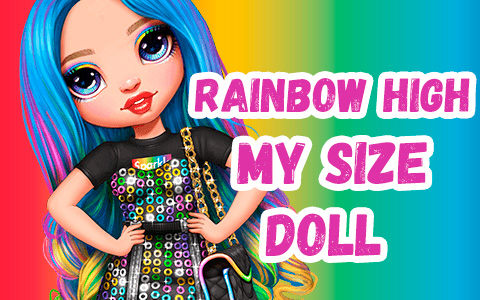 News will be updated as soon as new information, links for pre-order and photos become available.
Subscribe if you want to be informed when Rainbow High My Size doll Amaya Raine will be released
Don't miss any news - subscribe to our
Facebook