New winter LOL OMG 2-pack doll set will be released with new LOL OMG Movie characters - Tough Dude and Pink Chick. Yes, we are getting new LOL OMG boy!
[/b]

In second outfits: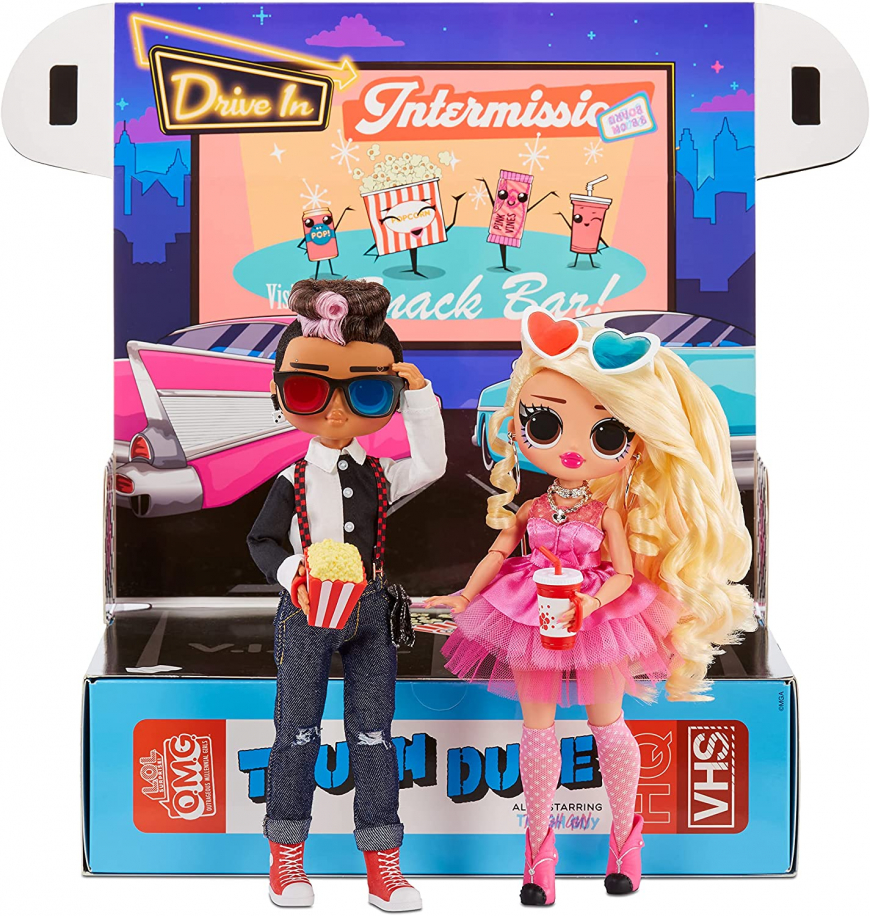 Box: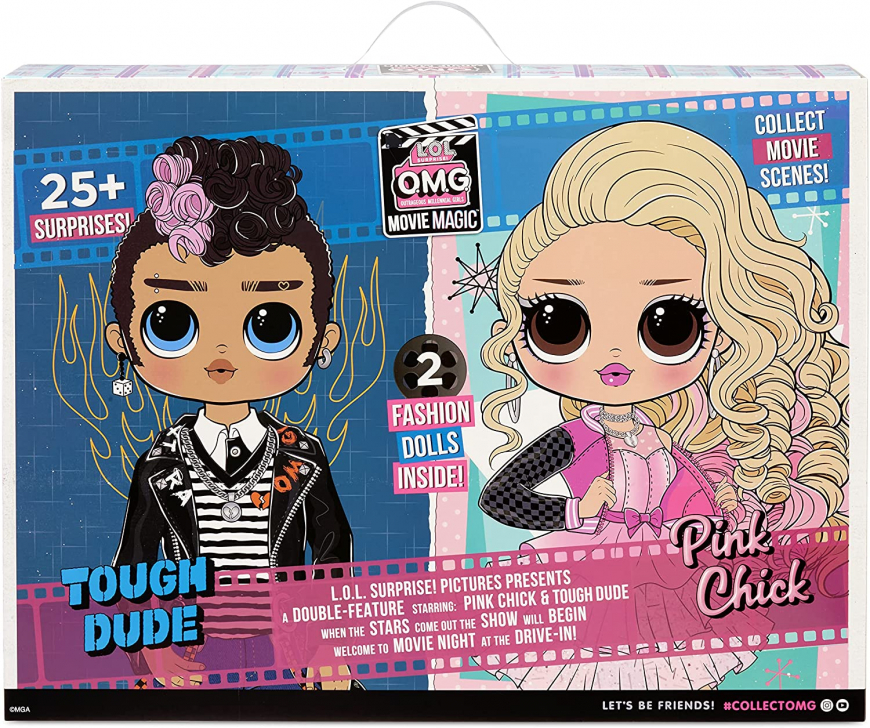 First look on the dolls from thelabelessguy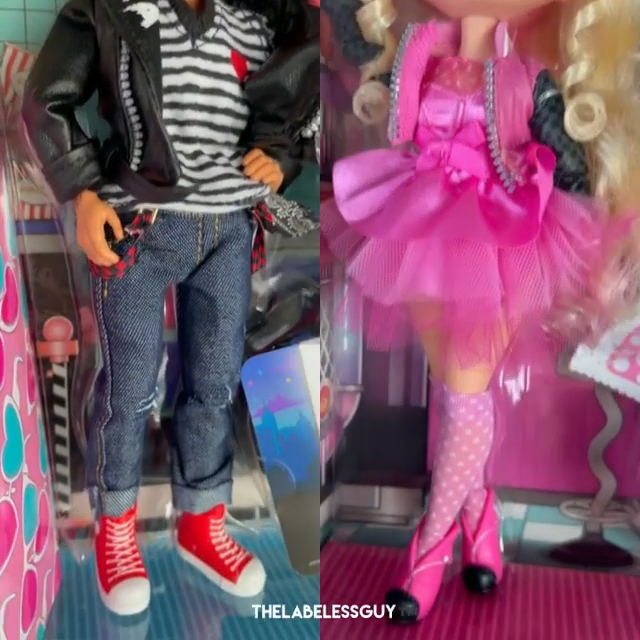 In real life pictures from Faso Lateedoe




LOL OMG Movie Magic 2-pack doll set


Set comes with 25 Surprises for each doll, including 2 Fashion Outfits, 3D Glasses, Movie Accessories and Reusable Playset.
Yes, each doll comes with 2 outfits!
Tough Dude is the big brother to fan favorite LOL Surprise character, Tough Guy, and Pink Chick is the big sister to Pink Baby



Do you love filming homemade movies with the 4 LOL Surprise OMG Movie Magic Fashion Dolls and need even more fierce talent to join the cast? Now is your chance to complete the collection with this OMG Movie Magic 2-Pack of Tough Dude and Pink Chick! Unbox SURPRISES and MOVIE SCENES to create UR OWN MOVIE!

Unbox 25 surprises with each of the two fashion dolls including LOL Surprise OMG Movie Magic fashion dolls Tough Dude and Pink Chick, and 3D glasses to reveal additional surprises! Tough Dude and Pink Chick have stunning features and styled hair, and they are articulated for tons of poses.

Unbox Tough Dude and Pink Chick's unique movie scenes and collect the movie scripts from all 6 Movie Magic OMG dolls to complete the story! Dress Tough Dude and Pink Chick in their TWO fierce fashions and fabulous accessories. Pro Tip: Hands are removable for easy dressing. Each doll's packaging is a reusable playset that becomes a Movie Set/Theater.

In this 2-Pack, you'll get 2 LOL Surprise OMG fashion dolls, 4 fashion outfits, shoes, accessories, 3D glasses, movie scenes, movie scripts, hat boxes, hair brushes, garment bags, stickers, hangers, doll stands and reusable package playsets in an all new unboxing experience. Collect all 6 LOL Surprise Movie Magic OMG fashion dolls and create the greatest film the universe has ever seen! Each doll is based on a different movie genre. Aside from Tough Dude and Pink Chick, the LOL Surprise Movie Magic OMG series has 4 other fashion dolls -

Gamma Babe, Ms. Direct, Starlette and Spirit Queen

.



Release date: October 2021
Price: $44.99

Tough Dude and Pink Chick's unboxing review video


News will be updated as soon as new information, links for pre-order and stock images becomes available.
Subscribe if you want to be informed when LOL OMG Movie Magic 2-pack dolls will be released
Facebook