Skyrocket Toys presents new collection of super cute Crystalina dolls.
Crystalina light-up fairy dolls combine the empowering energy of crystals with collectible doll play. Each character is unique, embodies a crystal element imbued with magical properties, and comes complete with a wearable amulet capable of passing crystal power between itself and the doll in the form of LED light patterns.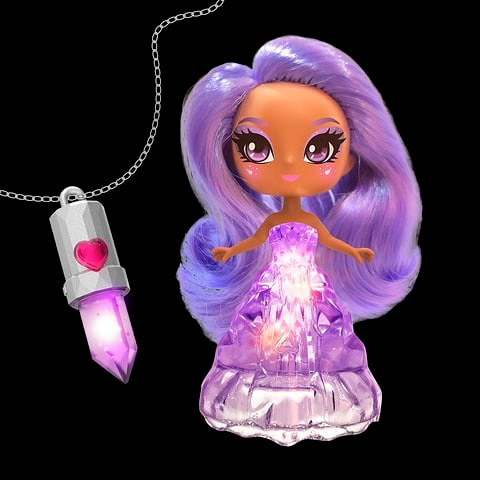 There are eight 4" dolls available to collect in the first wave, each with beautiful rooted hair in a range of styles, and in colours that reflect the crystal
element at work. A variety of skintones increases the diversity of inclusivity of the Crystalina brand.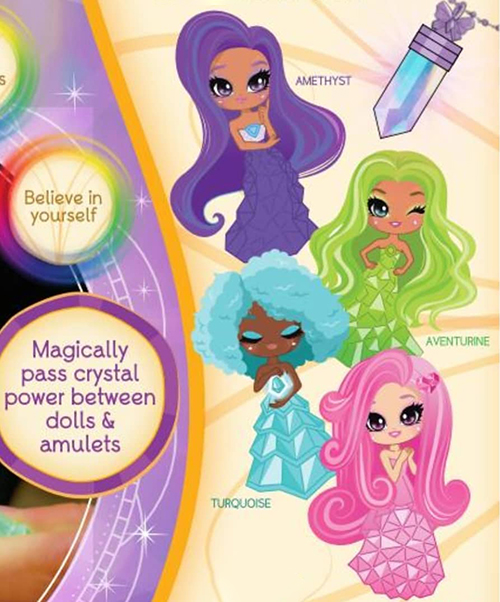 Kids can choose the energy they want to harness that day depending on their mood or the challenges that await them, whether it's a presentation at school or competitive sports event. The dolls and amulets embody Love, Creativity, Confidence, Strength, Clarity, Truth, Courage and Optimism. Shaking the doll changes the colour and pattern effects; the more dolls a child collects, the more crystal power they can harness by accessing new lights and patterns. The wearable amulets can also be swapped with friends, while the dolls and amulets can be displayed in a Moon Stand that amplifies the magical powers of each character and crystal.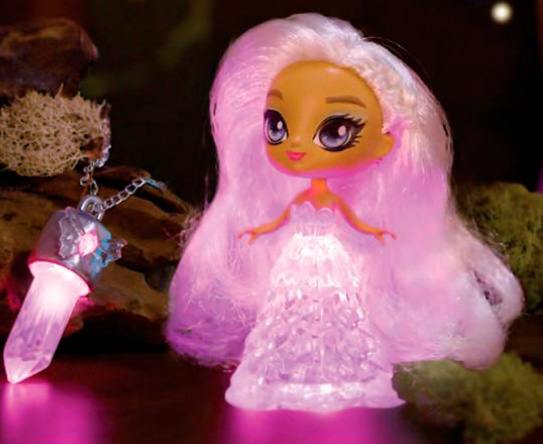 Release date: Fall 2021

Links, promo images and more info coming soon.
Don't miss any news - subscribe to our
Facebook