My Little Pony characters return this fall in a new Movie. You can read about it here:
First look at new My Little Pony G5 characters from My Little Pony Netflix Movie 2021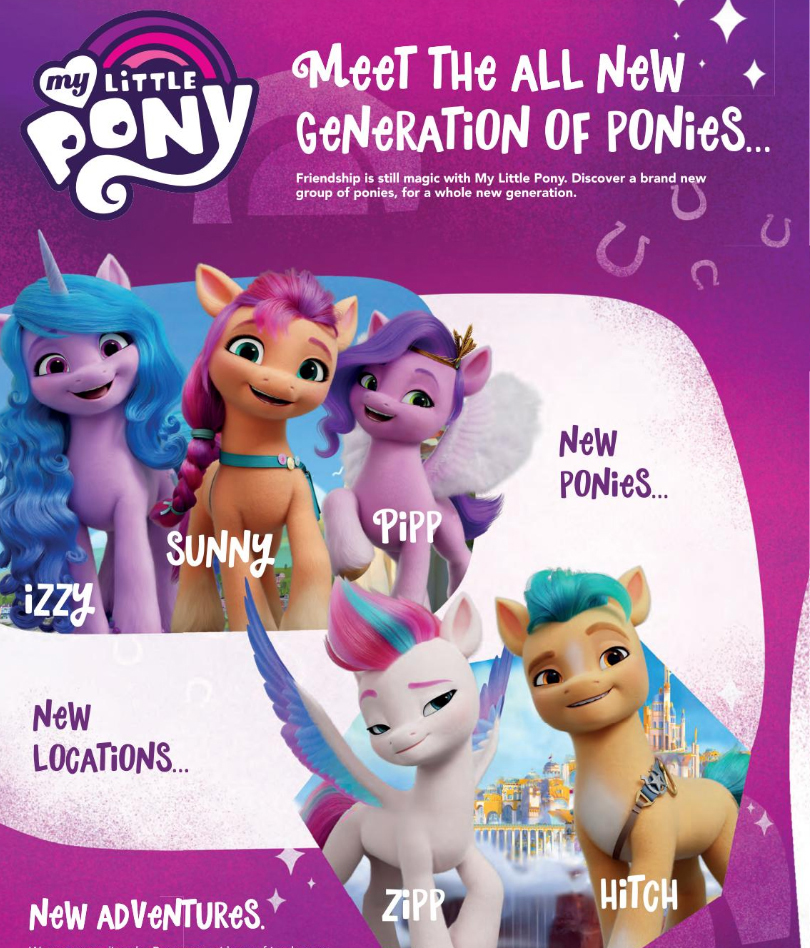 This movie will become a start for a new G5 generation of ponies. There are a lot of toys waiting for us, and we can look at at least a couple of them right now.
On this picture you can see toy figures with brushable hair of Pipp and Sinny ponies.


More to come.
Subscribe if you want to be informed when My Little Pony 2021 toys will be released
Facebook