In the episode of "Ikari Gozen" from Miraculous Ladybug season 3 (which was shown at SDCC 2019) Kagami became the new superhero - Ryuuko, whose kwami - Longg.

So, Longg is from Chinese "long" (dragon).
The superhero name Kagame is Ryuuko.
In Japanese, her name is written as follows: 龍子 The meaning of the hieroglyphs is as follows: "龍" - dragon, "子" - child, girl.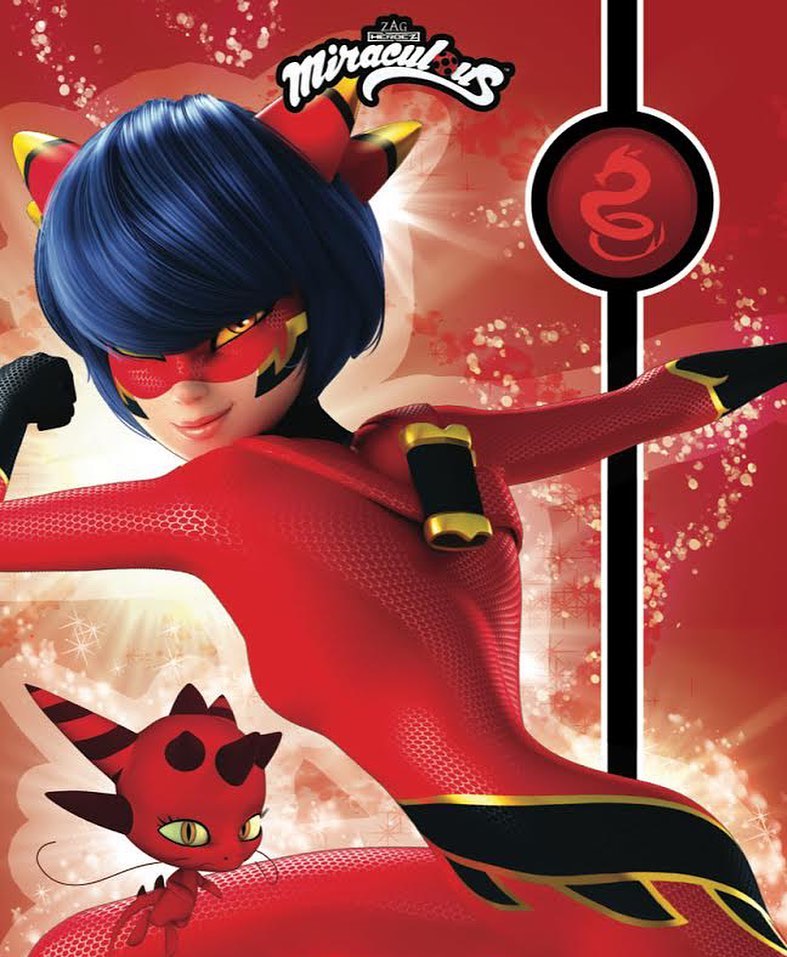 The power of the dragon is to take the form of one of the three elements: lightning, air, water. In the episode Ryuko turned into a huge cloud of steam, and then into water. The third element - lightning - was not shown in the episode.

There is video of Kagami Ryuuko dragon transformation, but in very poor quality

Facebook