The 7 series of LOL Surprise dolls is called L.O.L. Surprsie! Lights, and includes the following collections: LOL Surprise Lights Glitter, LOL Surprise Lights Pets and LOL Surprise OMG Lights dolls.





Update. Here are new promo pictures of LOL OMG LIGHTS Dazzle doll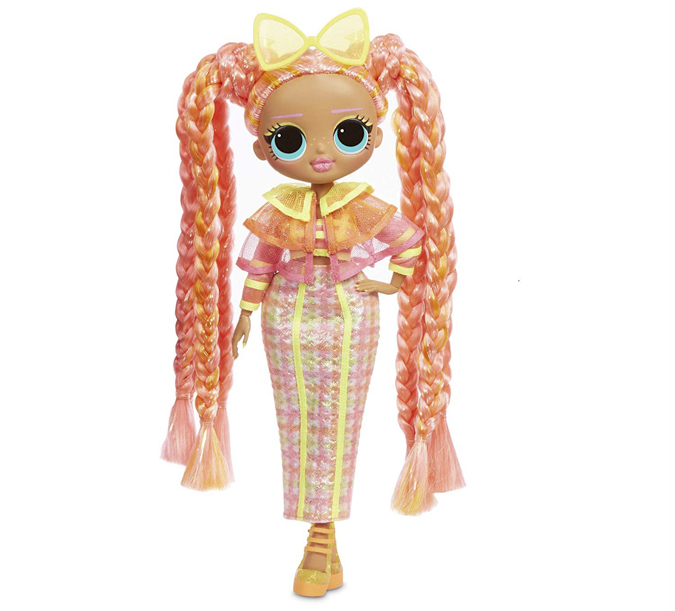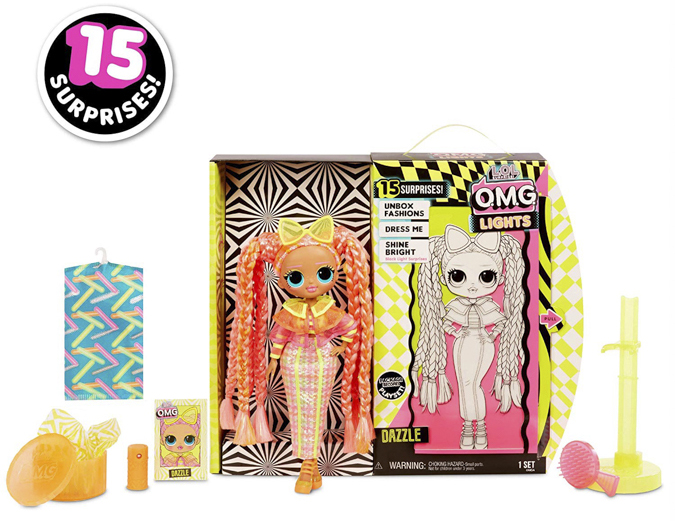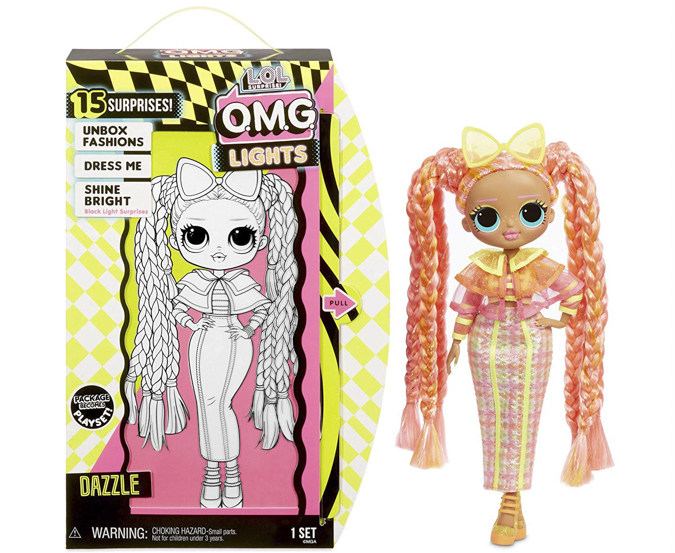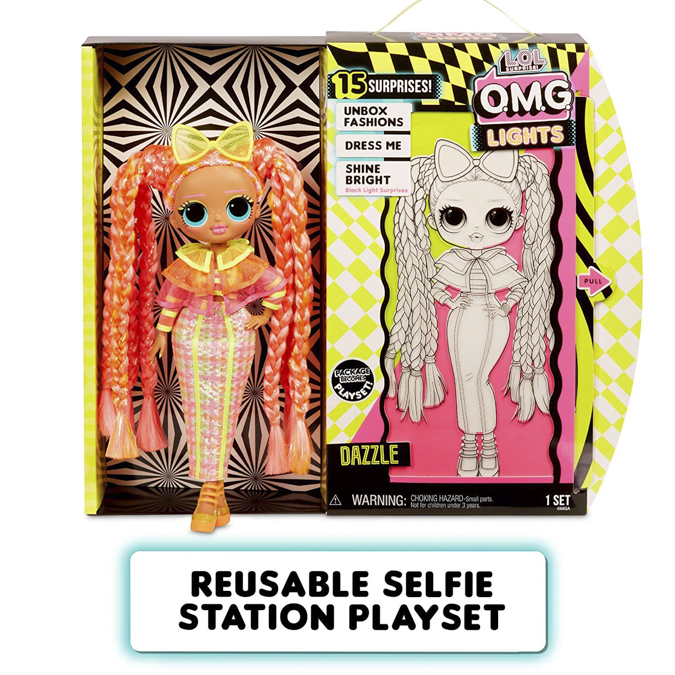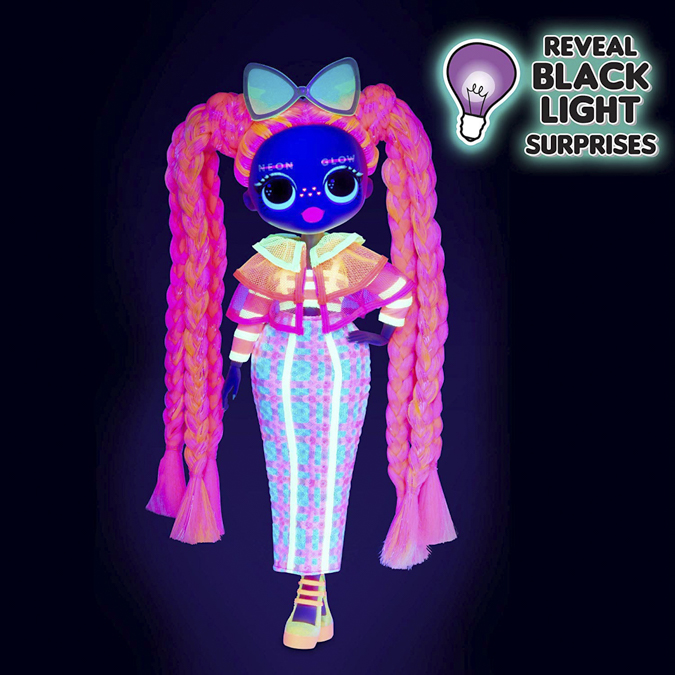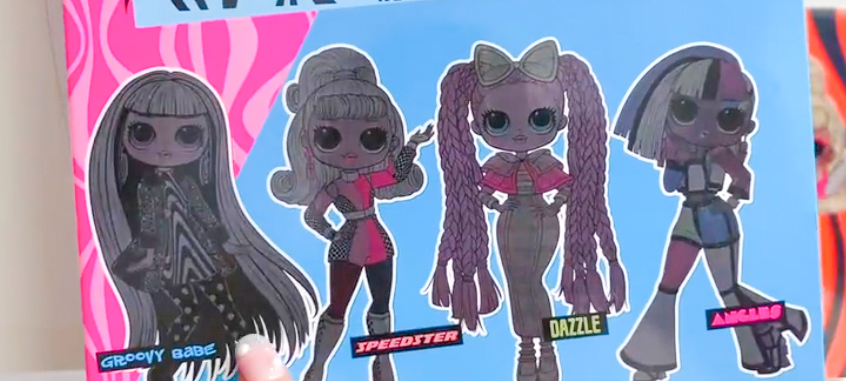 There is 4 dolls in LOL Surprise OMG Lights collection: LOL OMG Lights Speedster, LOL OMG Lights Groovy Babe, LOL OMG Lights Angles and LOL OMG Lights Dazzle.



This news is about LOL OMG Lights Dazzle fashion doll.





LOL OMG Lights Dazzle is a part of Glitter family and a big sister of the Glitter Queen LOL doll.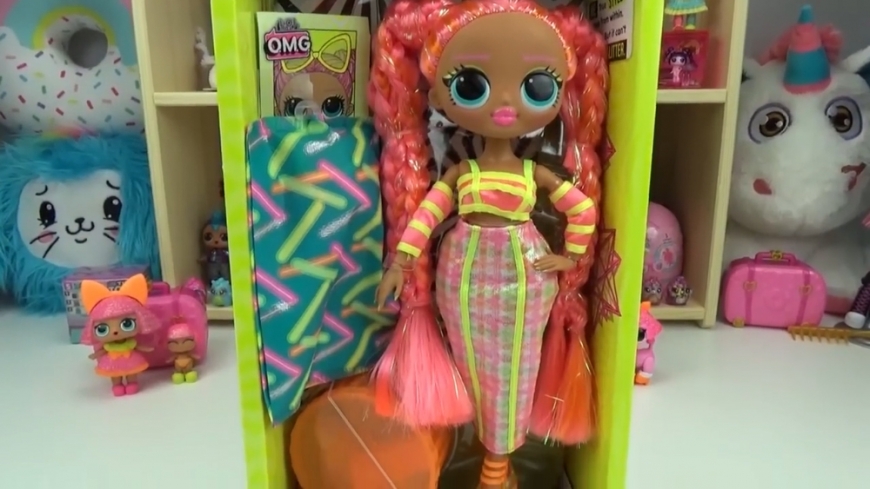 Package of the LOL Surprise OMG Dazzle has a little "Pull" tag, that you can pull and a black and white picture magically turns into a color one.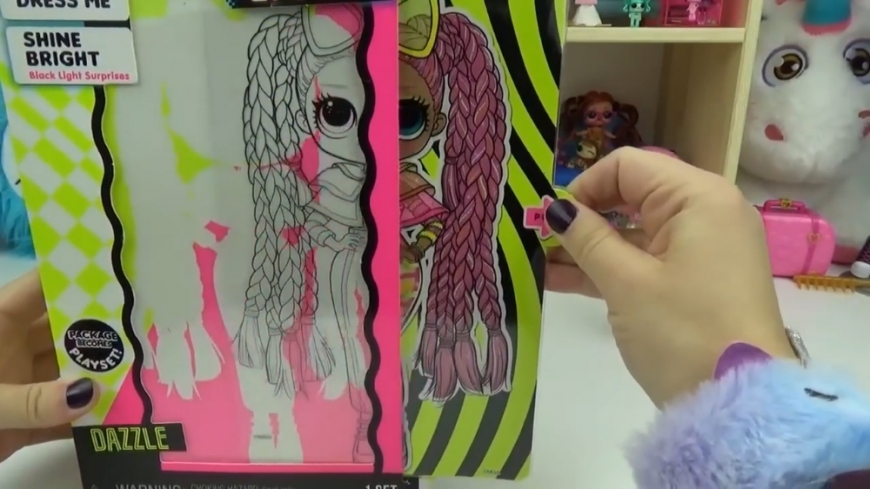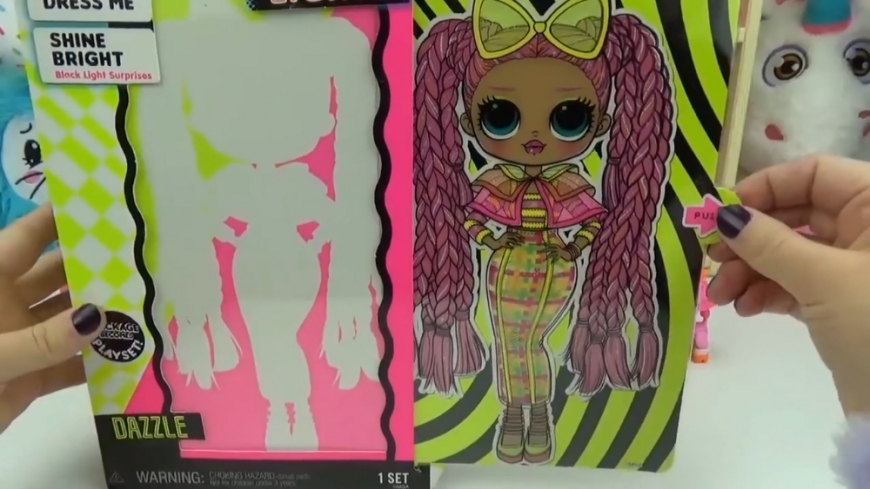 The doll comes with 15 surprises, including special torch with UV-light, thatcan reveal hidden neon surprises.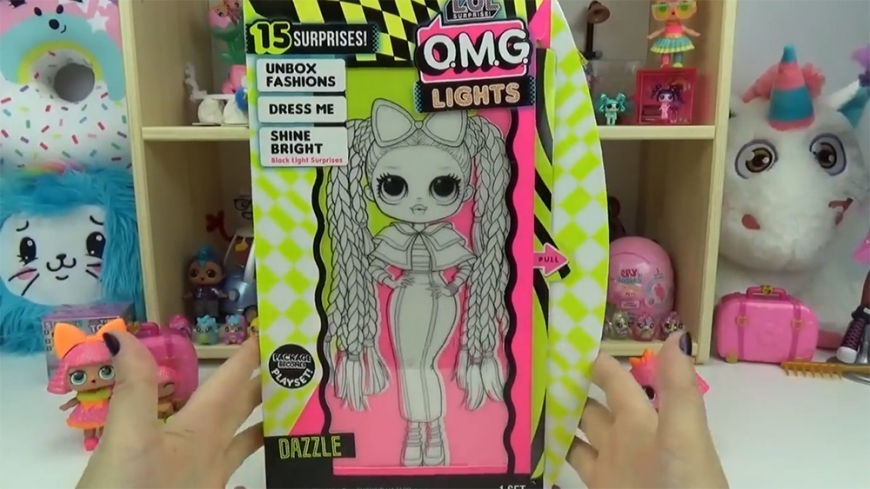 LOL Surprise OMG Dazzle has amazing bright outfit in pink peach colors, with bright yellow, neon stripes.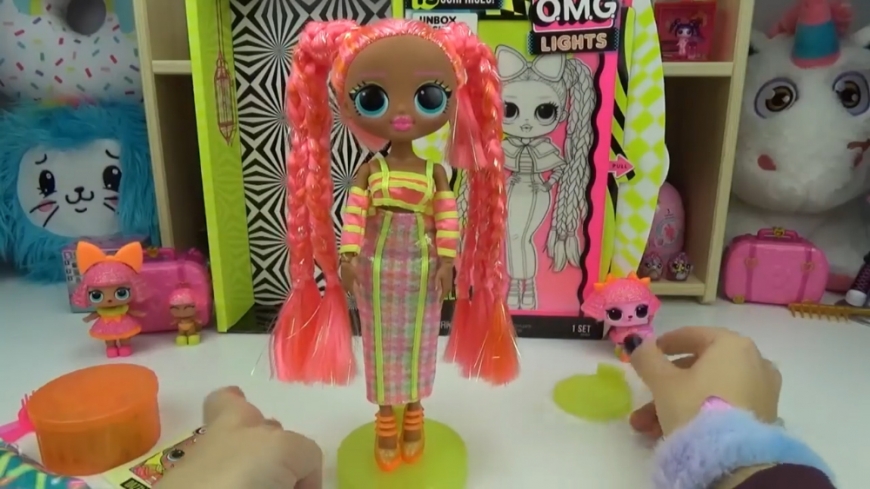 LOL OMG Dazzle comes with cool hairstyle with plenty of braids She even has a glitter threads in her hair.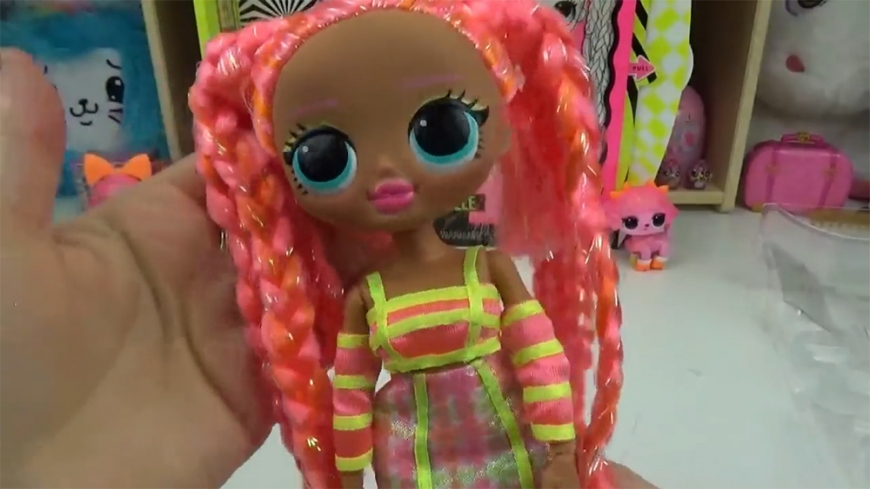 Here are pictures of the LOL OMG Lights Dazzle doll under black light: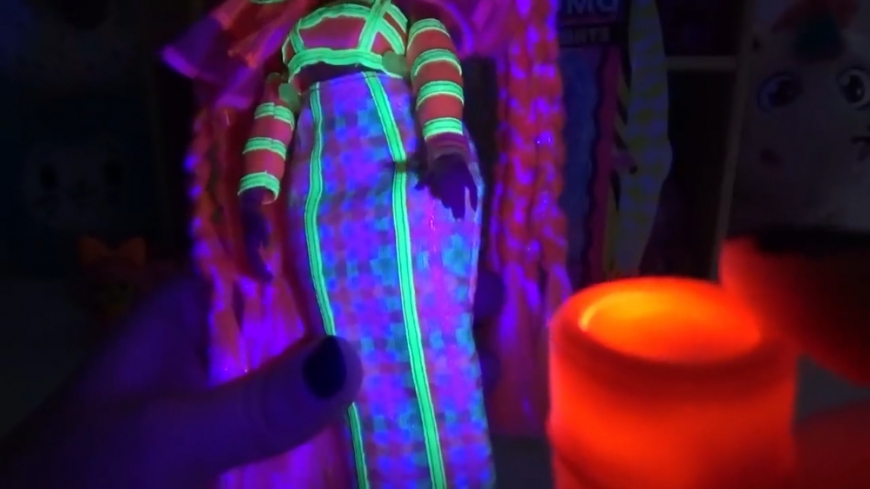 LOL Surprise OMG Lights dolls release date is January 25, 2020. On this date dolls will be out for preorder.
You can get LOL Surprise OMG Lights Dazzle here: https://amzn.to/2Gnd3aq



Official recommended retail price for LOL Surprsie! OMG Lights dolls is $24.99





L.O.L. Surprsie! Lights OMG Dazzle doll unboxing video



Facebook