There will be one more doll in Rainbow High series 2 doll collection - her name is Kia Hart. She is Valentine special edition doll.
She is temporary Target exclusive in US. This means that other retailers will sell her, but later. And she will also be released worldwide so stay tuned.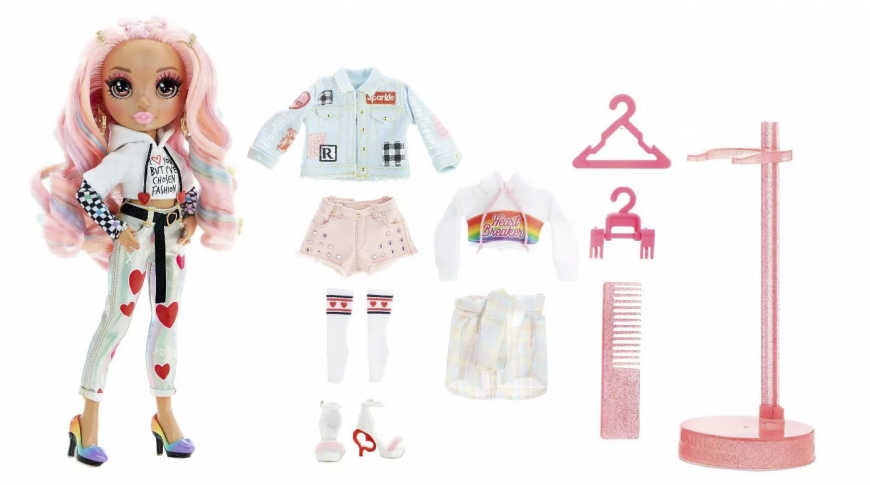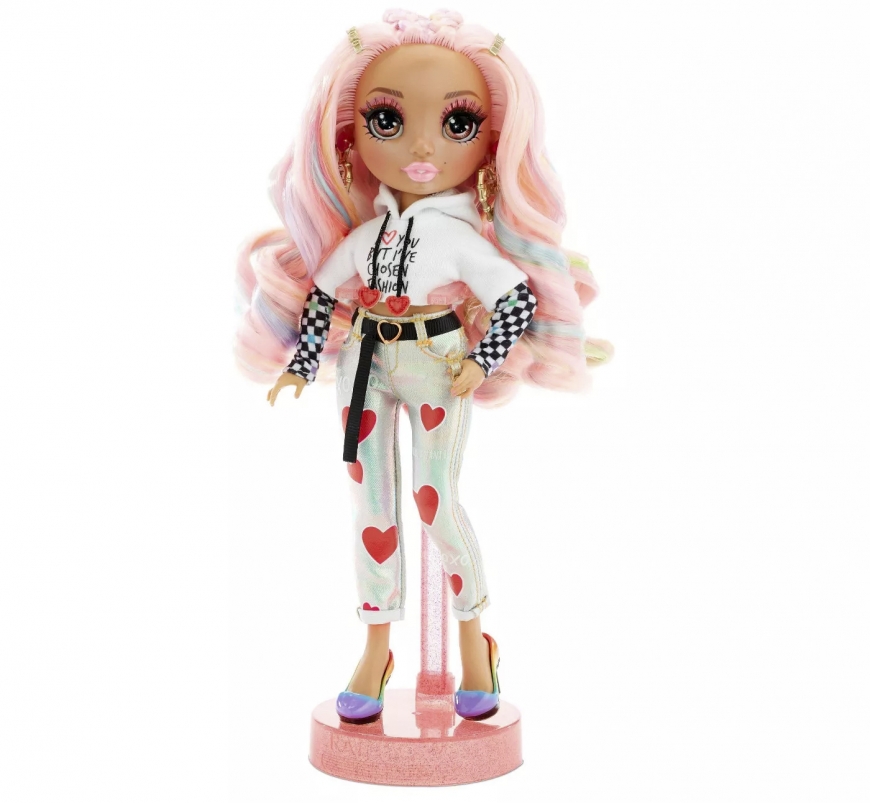 Second outfit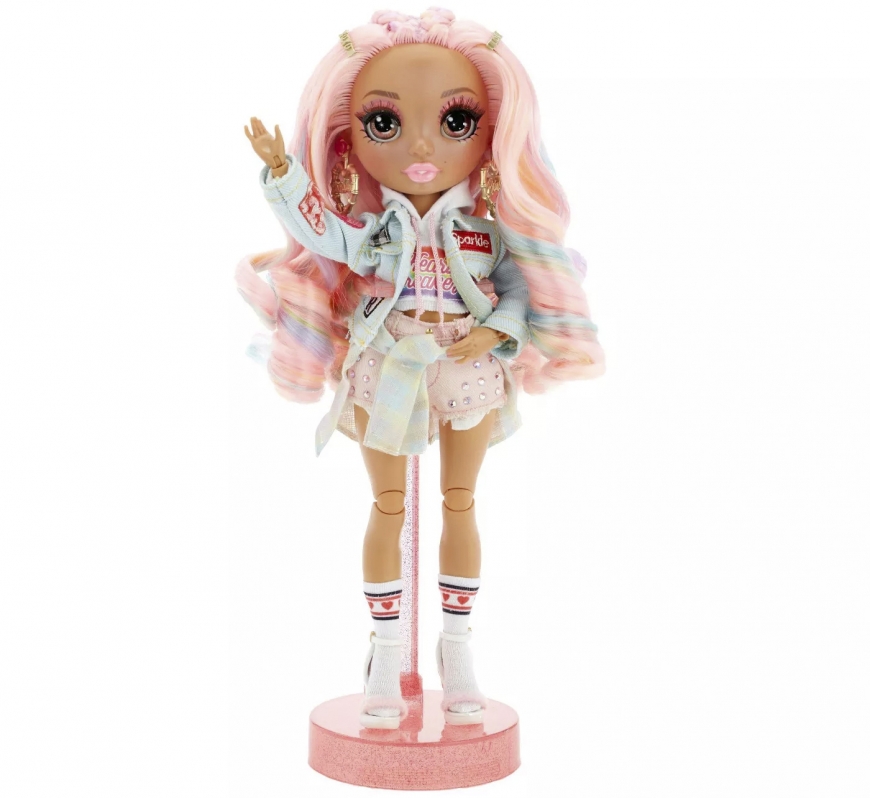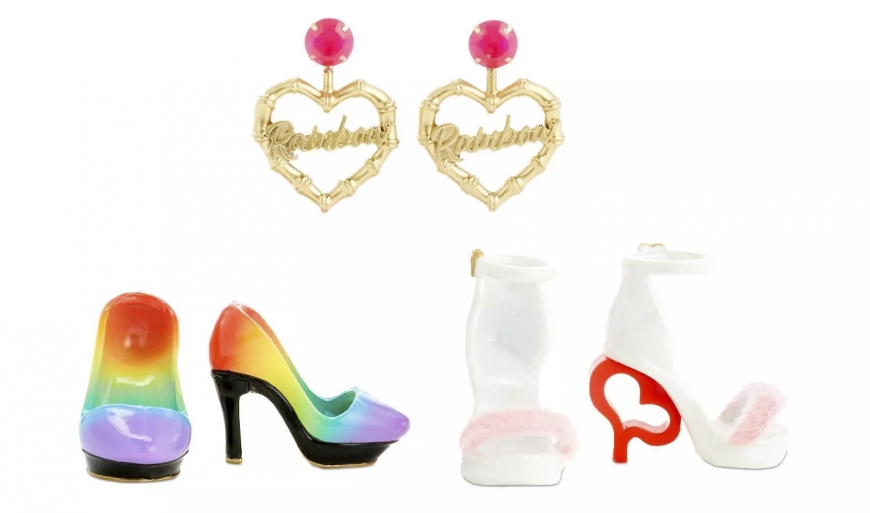 In box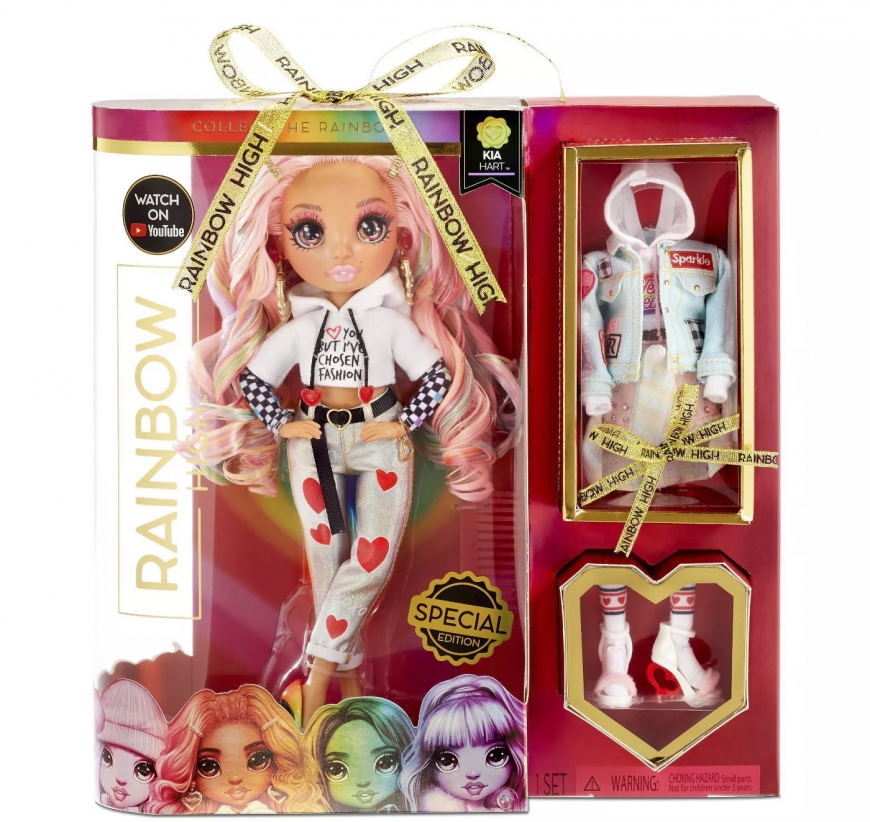 Box art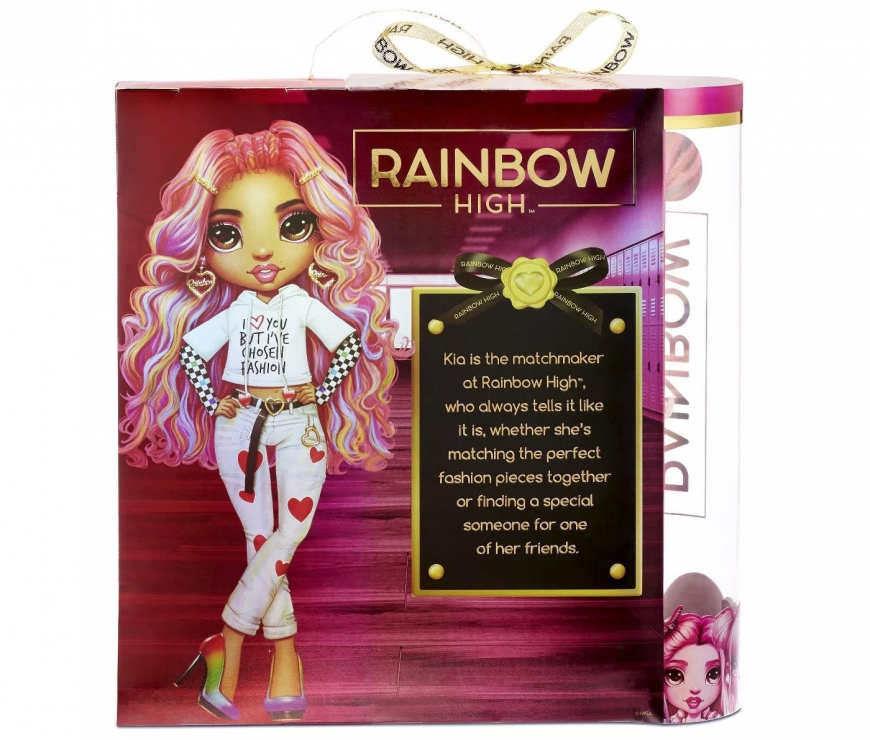 Introducing Kia Hart. She's dressed in hearts from head to toe, and she has gorgeous features, long eyelashes and beautiful, brushable multicolored hair. She's fully articulated and posable. Her arms and legs bend, so she can strike tons of glamorous poses. Kia comes in an exclusive package with 2 complete premium outfits to mix and match for bold, showstopping looks. Kia has a romantic style with a heartbreaker edge. Dress her in her 2 hoodies, denim jacket, rhinestone-studded shorts, holographic jeans, 2 pairs of heels, hair clips and more. Also includes hair comb, two hangers and a doll stand.

First in real life photo of Kia Hart doll.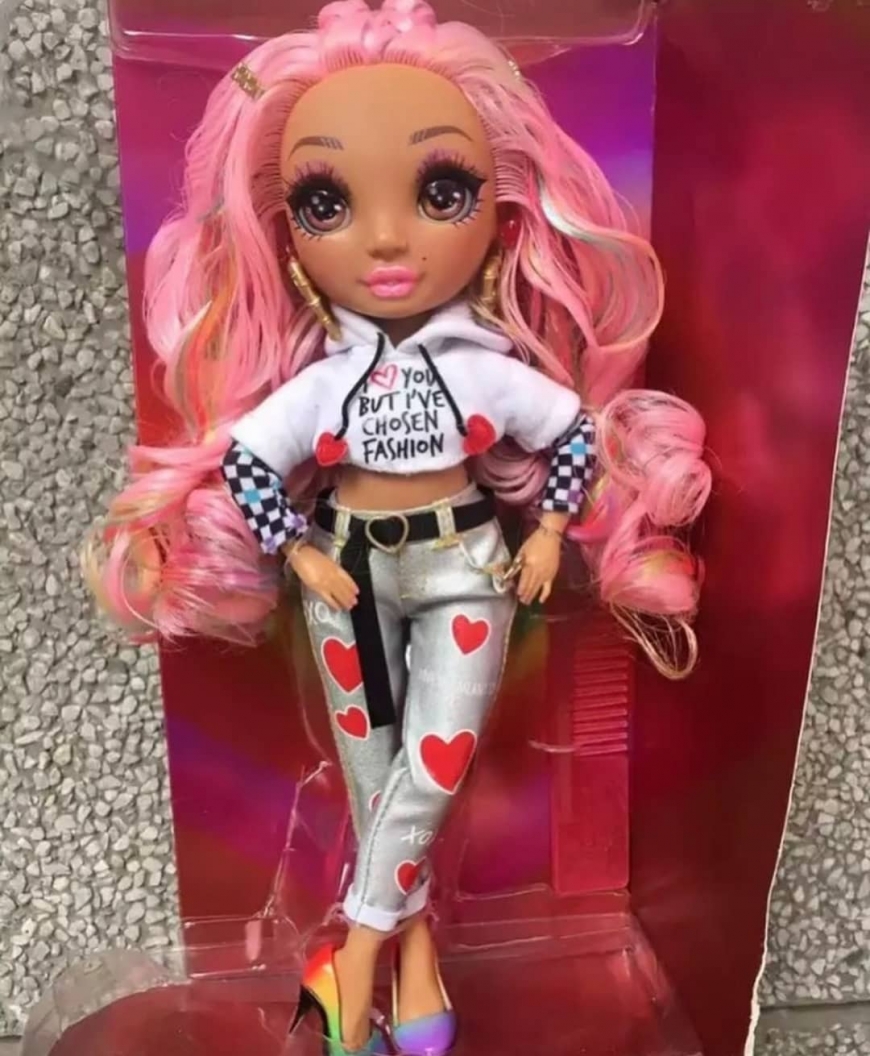 On the box of the doll said that this is a special edition, it will be released by Valentines Day February 14.
Rianbow High Kia Hart official art.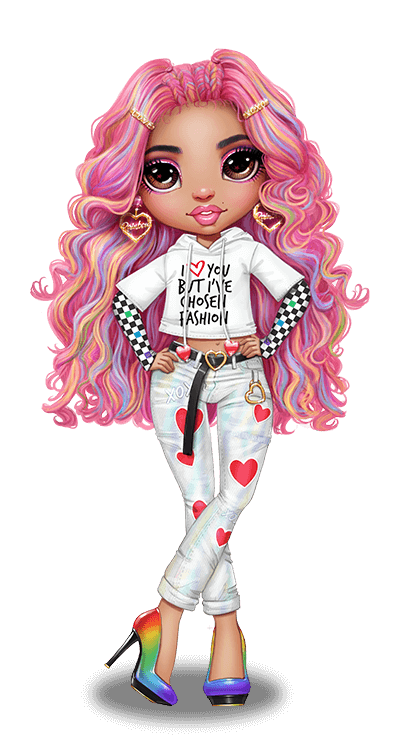 Here is her official bio:
Kia is beyond your average matchmaker— she puts together everything and everyone. From fashion to friends and creative collaborators. Kia's favorite past time is making connections. Legend has it she even introduced the A's to each other their first year.
She's a Styling focus, because she has heart eyes for creating the perfect pairings and runway-ready looks.
Kia knows everyone at Rainbow High. So, if you need the latest gossip, she's your girl. She's also the first Rainbow High student to EVER be asked to style one of Ms. Morten's runway shows.

Unboxing video

Release date: January 2021
Price: $39.99
News will be updated with pictures, photos, links and more info.
Subscribe if you want to be informed when Rainbow High series 2 Kia Hart doll will be released
Facebook